Hannah Aylward and Shane Burcaw, YouTubers who've developed an online following for their videos about dating with a disability, announced their engagement on social media Sunday.
"She said yes, and I'm now officially the happiest guy in the world," Shane wrote on Instagram.
The couple shares online about their daily life as a way of normalizing interabled relationships. Shane has a muscular disorder and uses a wheelchair, while Hannah does not have a disability.
Shane proposed after Hannah's graduation on Saturday from Carleton College.
They talked about the special moment in a YouTube video posted Sunday.
"After thoroughly weighing my options, I decided to say yes. I can't believe I'm lucky enough to be spending my life with such an amazing person. I love you, Shane!" Hannah wrote.
Shane was born with a condition called Spinal Muscular Atrophy, or SMA, a genetic condition that causes a person's muscles to weaken over time. He needs help with most physical requirements of daily life, like eating, showering and going to the bathroom.
Shane and Hannah met online after she watched a documentary about him and sent him an email introducing herself. The two quickly hit it off and met in person for the first time in May 2016.
Interabled couple shares daily life on YouTube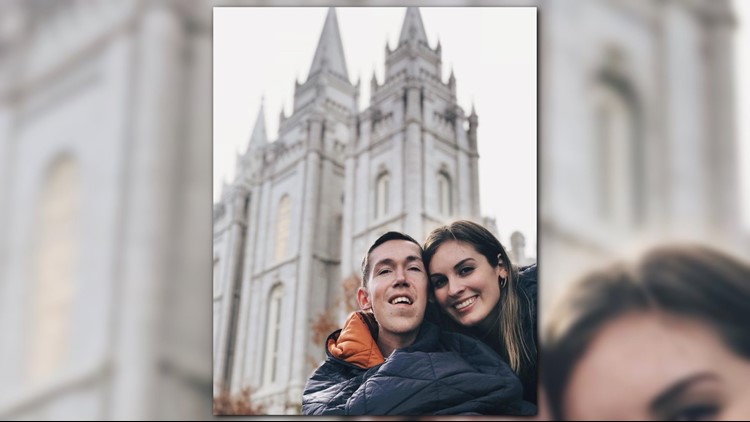 After two years of dating, Shane moved from Pennsylvania to Minnesota to live with Hannah, who helps him with daily tasks.
Despite their love for one another, they continued to experience misunderstandings and judgmental opinions about their relationship. So in June 2018, they began a vlog about their life together to normalize dating with a disability. They named their YouTube channel Squirmy and Grubs after their nicknames for one another.
HeartThreads are the best stories about the best of us.