SAN FRANCISCO — As the stock market crashed in February and March as a result of the coronavirus pandemic, San Francisco resident Andrea Pien kept getting messages from her financial adviser about her investment portfolio.
While most people fretted over their personal losses, the 33-year-old was instead troubled by her adviser's concern, which felt "off base" when many Americans were facing much worse. She thought the fact that she even had a stock portfolio in the first place meant she would probably be alright, relatively speaking.
Andrea, a high school counselor who describes herself as a "person who has access to wealth," is a salaried employee and will continue to be paid through the pandemic, unlike some of her fellow San Franciscans who had lost jobs in restaurants and retail stores.
"I feel like I have more than I need," she said.
As layoffs plunged low-income workers into precarious financial situations, Andrea noticed a "hoarding" mentality among wealthy people who were less likely to feel the impacts of the economic downturn.
"It's really easy to have a fear reaction and hoard your money," she said.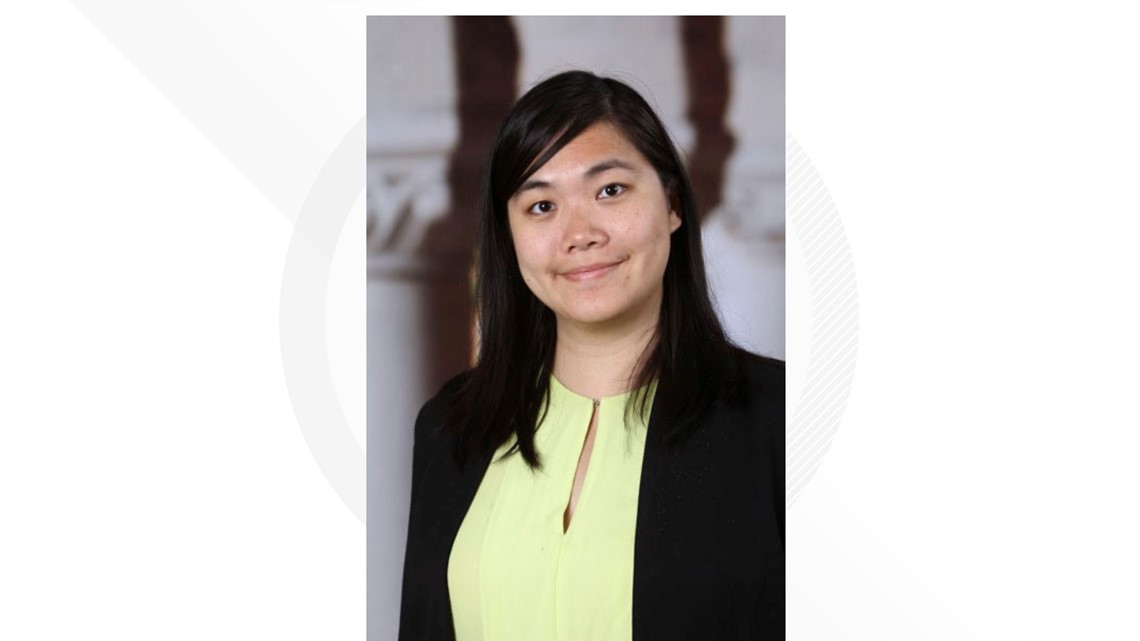 In an effort to combat this attitude of greed, she posted a simple message on Nextdoor on March 14:
"Hello neighbors, if you will be missing a paycheck/contract work, or if money is tight for food and supplies, message me your venmo @ and I will send you 20 dollars, no questions asked. I have the privilege of a salaried job and the capacity to work from home and want to support those who do not."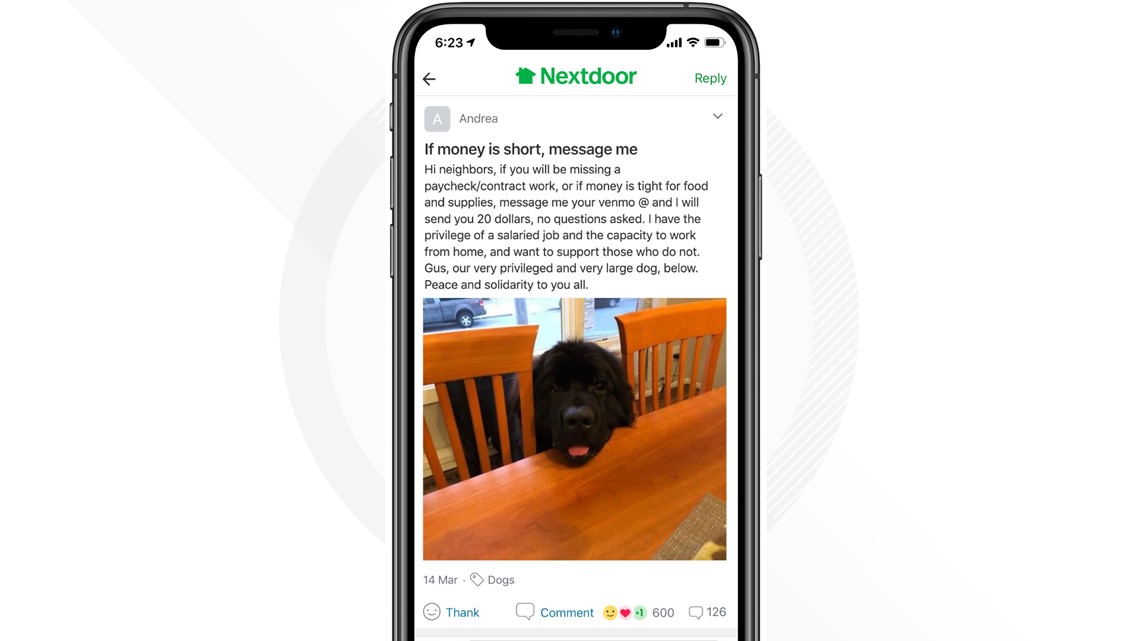 After posting, Andrea got messages from students laid off from work study jobs, service industry workers, dog walkers and other people struggling to make ends meet.
True to her word, she's given away more than $600 and has committed to donating her entire $1200 stimulus check to local non-profits.
Andrea said her donations were inspired by her work with advocacy group Resource Generation, a non-profit that encourages young people with wealth that falls in the top 10th percentile to "redistribute" their money to social justice causes.
She encourages people with extra resources to find ways to share with others during these difficult times. For example, Andrea suggests examining your budget to see if money previously spent on meals out or concerts could instead be allocated for charity.
"There's been a lot of ugliness and fear and I hope we see this as an alternate," she said.
This story was inspired by a post on Nextdoor.
HeartThreads are the best stories about the best of us. Want more? Follow us: