MACON, Ga. — Researchers from a multi-university collaboration in Georgia say the total carbon emission in the state continues to fall.
"Despite strong economic and population growth, Georgia's greenhouse gas emissions declined by 5% between 2017 and 2021," said Dr. Marilyn A. Brown, Regents' Professor and Brook Byers Professor of Sustainable Systems in the School of Public Policy at Georgia Tech.
Drawdown Georgia is a statewide research initiative that tracks carbon emissions from different economic sectors.
The team says the carbon footprint of an "average" citizen has declined from 22,092 pounds to 20,253 pounds, about eight percent.
"The Electricity sector has offered the greatest opportunity for emissions reduction, historically, and can also be a big source of emissions" said Dr. Brown. "And, the numbers are different for residential and commercial consumers."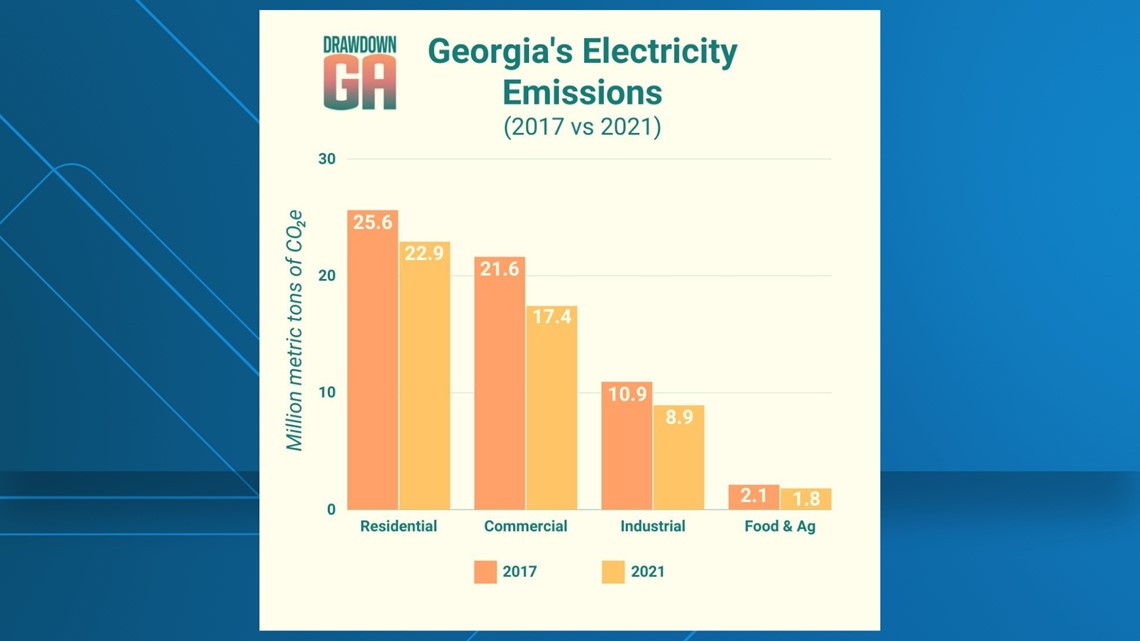 A large role in the decline has been the retirement of coal plants with a shift toward natural gas, which in-home heating relies primarily on.
In central Georgia, Plant Sherer in Monroe County was among those impacted, causing a major economic impact to the county, losing 2.6 million dollars to the 2023 budget.
In office buildings, electricity is the primary source of heating. Since occupancy levels of offices have dropped since the COVID-19 pandemic, office buildings have seen a larger decline in greenhouse gas emissions.
While the overall carbon emission is down, some emission levels were up. In 2021, emissions from cars, pickup trucks, and SUVs returned to pre-pandemic levels while emission from diesel fuel sources rose above pre-pandemic levels.
Researchers point out the boom in online retail sites and the expanded need for delivery services as a reason.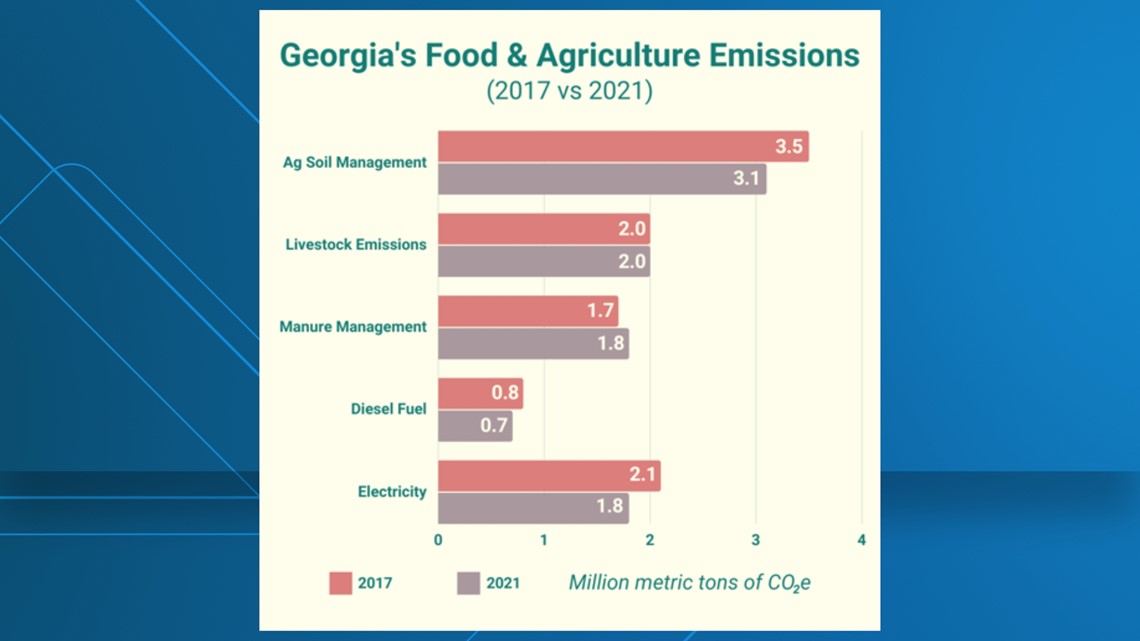 Most notably in central Georgia, carbon emissions from food and agriculture decreased by 7.1%. According to the group, agriculture soil management and electricity used in the agriculture industry are large contributors to the sector's emissions and are also the main driver of the sector's emission reduction.
The team of researchers also point out that the state's "land sinks," the forests, soil, and wood products that use carbon dioxide to grow, help offset emissions.
"Georgia's forests and soils, which absorb carbon dioxide, offset nearly a third of Georgia's emissions," said Dr. Brown. "And an even more positive story can be told by the state's wood products that offer an expanding carbon sink."