CLAYTON COUNTY, Ga. — Authorities said nearly a dozen people had to be taken to the hospital after a massive crash south of Atlanta.
According to Clayton County Police, the multi-car crash happened in the northbound lanes of I-75 between the Hwy 54 and Old Dixie Road exits. Fire officials said it involved 30 cars, but police later confirmed that it actually involved 50 vehicles.
Police said first responders had to take 11 people to the hospital; none of their injuries were critical, authorities said.
The crash shut down all lanes of the Interstate for hours while crews worked to clear the scene. It's still unclear, however, what led to the the massive pile-up.
Photos: Massive delays after 30-car crash on I-75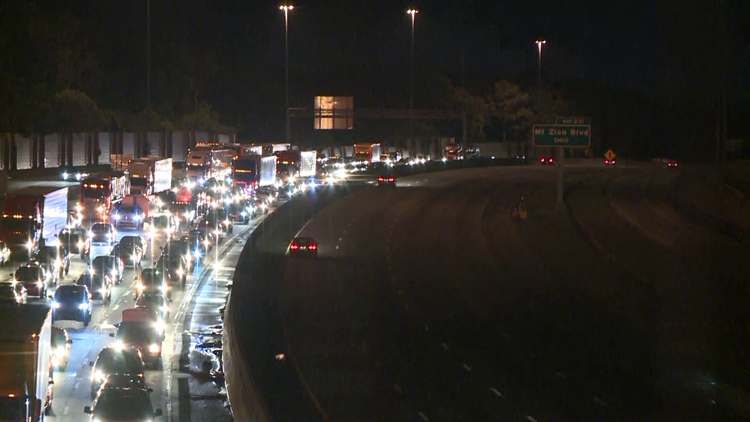 Currently, traffic is flowing in some lanes, but heavy delays are expected. Authorities are warning drivers to avoid the area.