ATLANTA — UPDATE 6 A.M.: Traffic appears to be moving in both directions once again.
Two wrecks on I-75/85 this morning have caused major backup by closing all lanes in each direction of the Downtown Connector at separate points.
According to the Georgia Department of Transportation, one wreck on I-75/85 South was a multiple-vehicle accident that occurred at Williams St., Exit 249D.
"Motorists should consider using an alternate route or expect extreme delays," the agency said.
Traffic cameras showed at least one car flipped over in the area.
It's not yet clear what injuries might be involved.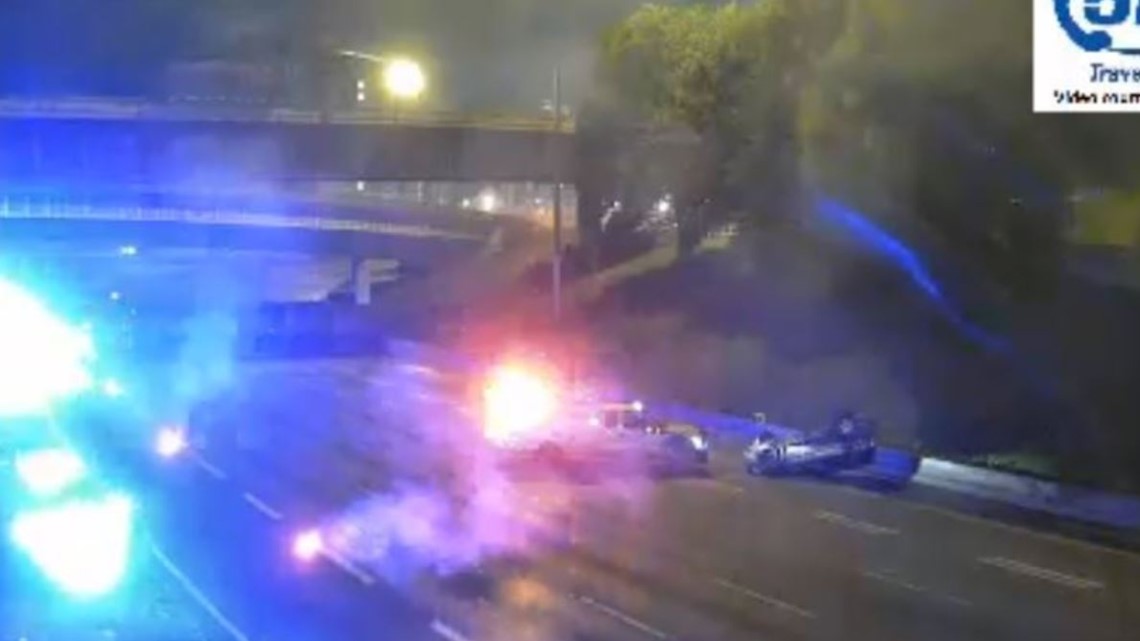 The other wreck involved two cars and happened at Intl Blvd./Freedom Pkwy. causing traffic coming in from the southside to back up around the Grady Curve.