GWINNETT COUNTY, Ga. — Gwinnett County police said a 12-year-old boy walking to school was seriously injured after he was hit by a vehicle in a crosswalk on South Norcross Tucker Road near Graves Road.
It happened near The Pointe at Norcross Apartments in an unincorporated area of the county near Norcross shortly after 8 a.m. on Tuesday.
Police said the boy was hit by a black Kia Sedona minivan and taken to a local hospital for treatment. They said the child's condition was serious but not life-threatening.
According to police, the boy was carrying his backpack and walking across the road in a marked crosswalk when the minivan being driven by Mercedes Hunt struck him, knocking him to the ground.
Police said that based on their preliminary investigation, it is believed the boy had pressed the button for the crosswalk and then proceeded across the street. After he passed the center median, he was struck by the Kia Sedona.
Boy is seriously hurt when he is struck by a minivan while in a crosswalk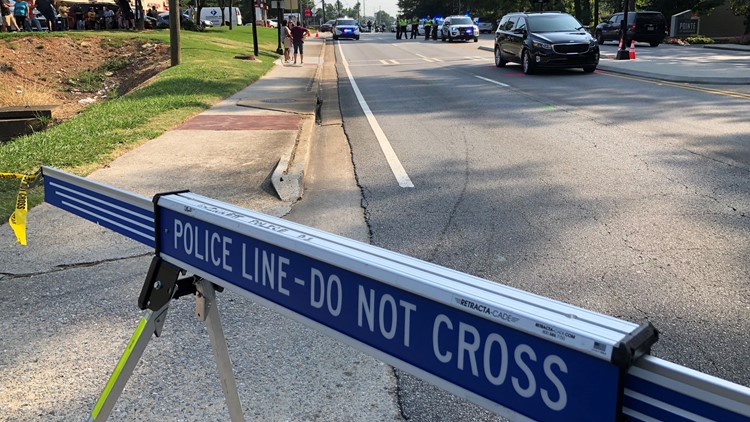 Investigators said Hunt remained on the scene, however police said they will cite her with failure to yield to a pedestrian in a crosswalk.
Police said there are a few added crosswalks in the area where pedestrians can attempt to cross the roadway.
Motorists are reminded to be extra cautious when passing through areas with heavy pedestrian traffic.