ATLANTA — A crash involving several cars that caused the southbound lanes of I-75 to shutdown Friday afternoon stemmed from a police chase, according to Georgia State Patrol.
Just after 3:30 p.m., Georgia State Patrol officials said a trooper spotted a white Jeep Grand Cherokee on I-75 South at Akers Mill Road that was going 100 mph. The trooper tried to make a traffic stop near Mt. Paran Road, but the driver took off speeding, according to GSP.
The driver ended up crashing and hit several vehicles on the interstate, just south of the Northside Drive. GSP said a total of five vehicles were hit by the Jeep.
During the chaos, GSP said the person got out of the vehicle and ran across the southbound lanes and jumped the median wall. The person also jumped across the northbound lanes and jumped the wall on the shoulder and ran into the woodline.
Right after the crash, the Georgia Department of Transportation said all lanes were blocked. GDOT cameras showed first responders at the scene on both sides of the highway.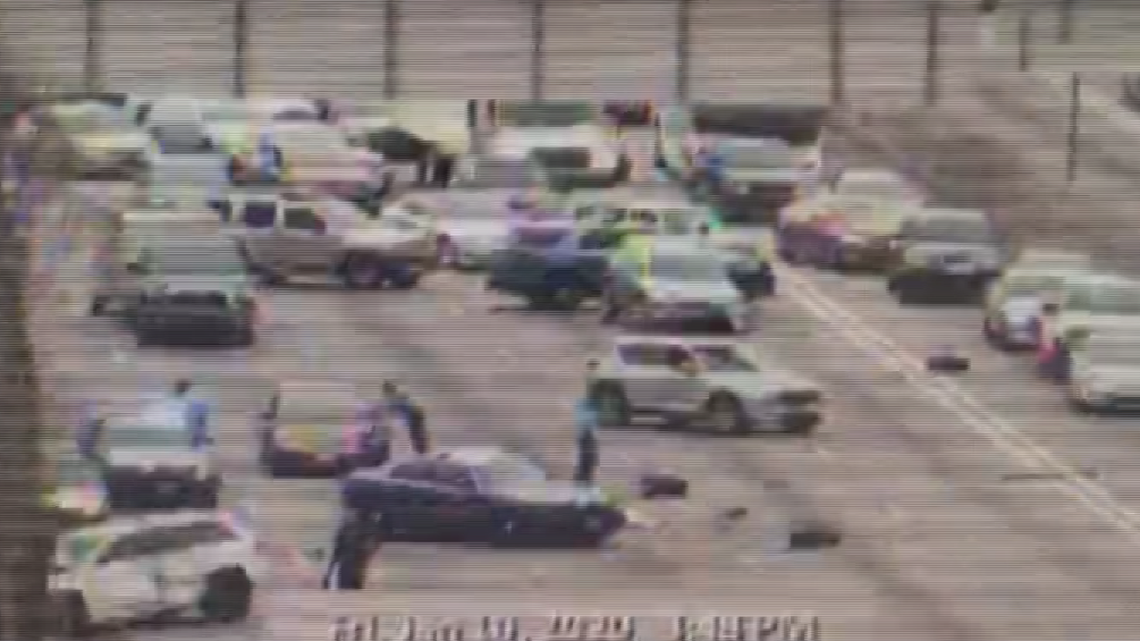 Traffic has started flowing again in the area. GSP said the lanes were blocked for about 45 minutes.
There were two minor injuries reported, with at least one person taken to the hospital.
Authorities are still looking for the suspect who got away.