ATLANTA — When people panic buy and hoard gas they, are taking it away from others who need it right now. That includes essential workers and every day heroes.
Some hospitals are even adjusting their employee schedules to keep up.
In a statement a spokesperson provided to 11Alive, they explained:
"Patient-facing employees will remain on duty until they are approved to be released by their managers in order to ensure the continuous care we always provide to our pediatric patients. We are also encouraging employees to consider carpool options. We are continuing to monitor the situation and will make adjustments as needed."
Jamie Lee who is an advanced EMT for a Georgia county said this could've all been avoided if people didn't panic and rush to get gas.
"Stop buying in a panic," Lee asked. "If I can't fill up my car, I can't come to work and that's one less person, one less truck that's rolling out, one less person and unit that can respond to you fast."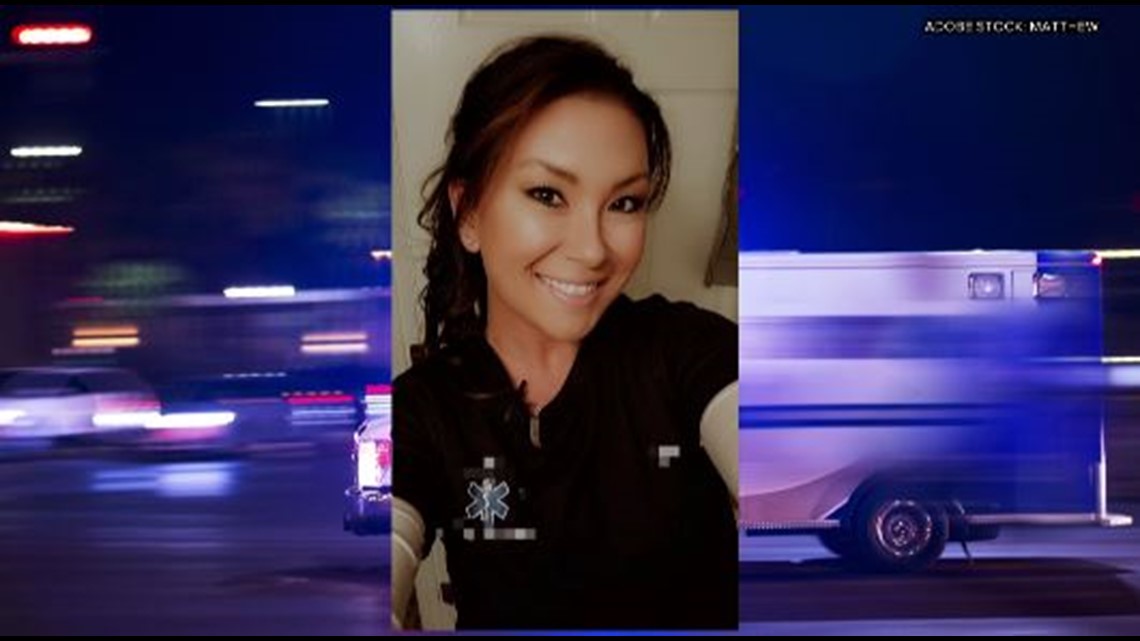 Lee works anywhere between 12 to 48 hours in addition to two other jobs. She said her 40 minute commute to and from work each day could turn into overnights if gas continues rising in price and lowering in supply.
"Some of us we may stay here," she said. "If we don't have families, we might as well stay here and stay on longer shifts and be here longer. If we run calls at night and we run calls during the day, we're exhausted."
She said that although the ambulances she drive at work run on diesel fuel and haven't been impacted much by the shutdown, its the drive to the job that many first responders are concerned about.
"Right now I'm sitting at half a tank and I even came out earlier this morning before I came into work just to see if I could find fuel somewhere and I couldn't. I'm starting to sit at a little bit of panic," she said.
Most local critical agencies 11Alive reached out to, including police departments and government agencies, said the shutdown hasn't impacted them yet because they either have their own pumps or run on diesel.
Those we have heard back from include the Newton County Sheriff's Office, Gwinnett Police Department, Gwinnett Fire Department, Hall County Sheriff's Office, Forsyth County Sheriff's Office, Carroll County Sheriff's Office, Grady Health System, City of South Fulton, Clayton County Fire, Piedmont Health and Coweta County Sheriff's Office, among some.
Many have contingency plans in place.
In a statement, Clayton County said:
"Most of our fleet vehicles operate on diesel fuel. We are actively monitoring the fuel situation and will adjust plans as necessary to ensure there is no interruption of services. Currently, we have fuel available to provide all necessary services to our citizens."
"Coweta County has three dedicated filling stations as well as a local supplier, which leaves us in a better position than jurisdictions without such good fortune. Should a situation ever arise where gas was in a prolonged shortage, we would minimize idling as much as possible, as well as any non-essential travel. We are not near a point with this current situation where need to examine any form of rationing that might hinder service to our community. "
Cherokee Area Transportation System said it is suspending its service for a few days.
"Cherokee Area Transportation System (CATS) is suspending service through Monday, May 17 in an effort to conserve fuel. Demand Response will be running for essential trips only. CATS Dispatch will be calling citizens to cancel any demand response trips. Residents who have questions about Canton Fixed Route, Empower Cherokee or Senior Center transportation cancellations should call 770-345-6238. Media should continue to email ebneldner@cherokeega.com."
"There's already an EMT and medic shortage in the state as it is," added Lee. "We can't afford for this to be happening. You're starting to hurt the workload, you're starting to hurt the staff. There's people out there who truly need these resources. I'm going to need these people to let up, stop filling up hundreds of the portables and leave it for other people who actually need it."
Lee, as an EMT, wants to also add a warning. She says it is also dangerous to fill up multiple gas cans and drive with them afterwards.
"They're putting them in their car - multiple in their car," she said. "Guys, those can leak. Especially if you're storing them sideways. You're driving with fumes and all that fuel."