DUNWOODY, Ga. — Multiple lanes of Interstate 285 west near Dunwoody were shut down after a crash sent a vehicle over the guardrail and down an embankment Saturday night, police said.
Traffic was backed up quite a bit as crews work to clear the mess. It happened in the westbound lanes between Chamblee Dunwoody Road and Ashford Dunwoody Road.
Dunwoody Police said that three lanes were closed, but as you can see in the photo below, brake lights could be seen going back quite a ways.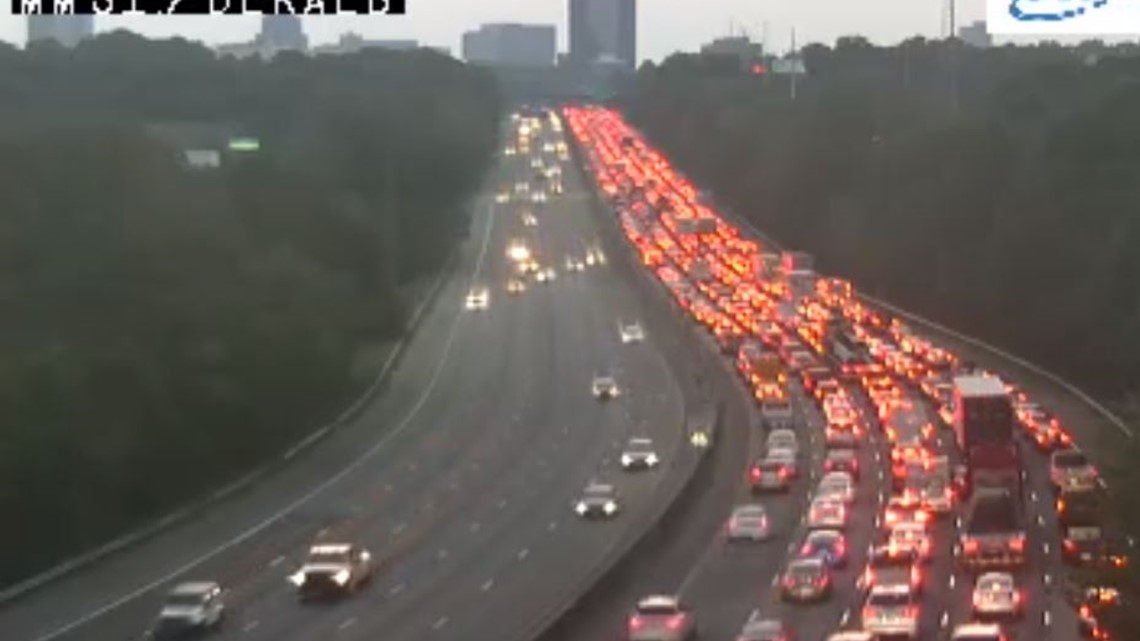 Dunwoody Police are fortunately only reporting minor injuries in the crash. They did not give an estimate for when the interstate would reopen.