ATLANTA – The I-85 bridge is still on track for a June 15 opening, Georgia DOT officials said on Tuesday.
The bridge's overall repairs are costing $11.9 million. Demolition of the bridge's damaged structures cost $1.5 million.
A total of 56 out of the project's 61 beams have been installed, said Marc Mastonardi, DOT's director of construction.
Mastonardi added the department is very pleased about the speed of the project's rate of completion.
Part of Piedmont Road will remain closed until 9 am Wednesday morning as crews continue rebuilding the collapsed I-85 bridge. The ramps to and from Piedmont at the Buford Spring Connector will also be closed.
Construction crews are installing large beams that will stretch from one section of the bridge to the other.
Officials said Tuesday that one more unspecified road closure may be needed as repairs continue.
FULL COVERAGE: I-85 bridge collapse
These beams have already been installed in other sections of the bridge. DOT said the Piedmont closure is another sign that things are progressing, as it represents what they call "a crucial milestone."
PHOTOS: I-85 bridge reconstruction
PHOTOS | 85 bridge reconstruction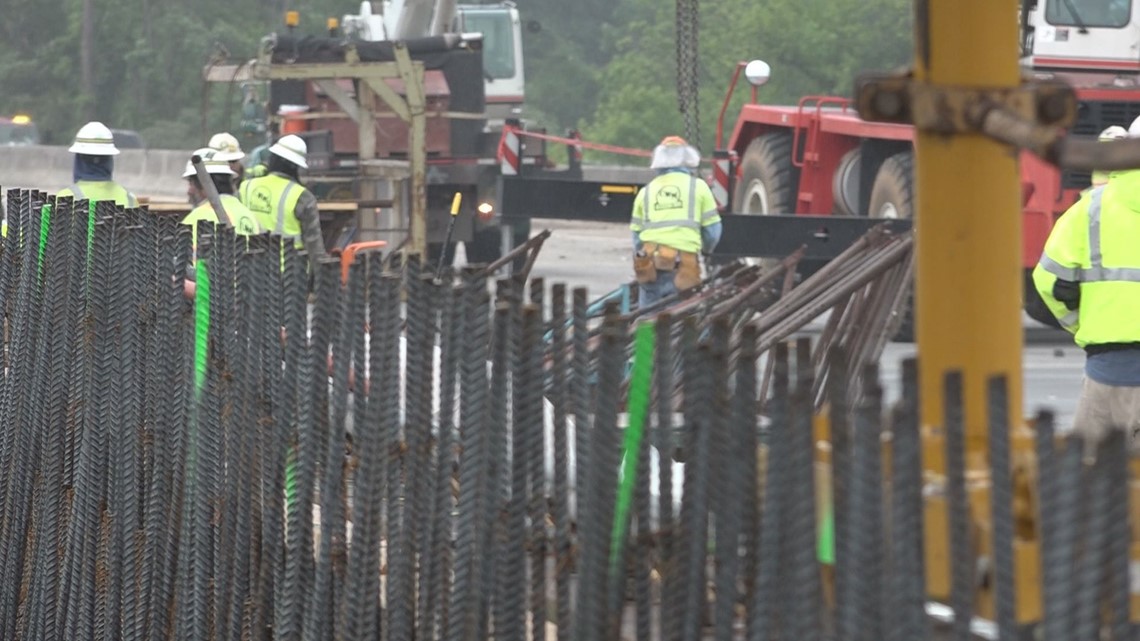 You can see progress of construction in the drone video below.