Four powerful attorneys are on the legal defense team for Basil Eleby, a homeless man charged in the I-85 bridge collapse. They are concerned he is a "scapegoat" for government officials who want to avoid public scrutiny.
When he was charged with first-degree arson and criminal damage to property after the March 30 incident, a group of more than a dozen people and social justice/community organizations formed the Community Coalition in Support of Basil Eleby. The coalition said they are committed to ensuring Eleby is "zealously defended and his constitutional rights are protected," according to a release.
PHOTOS: Meet the suspect in I-85 bridge fire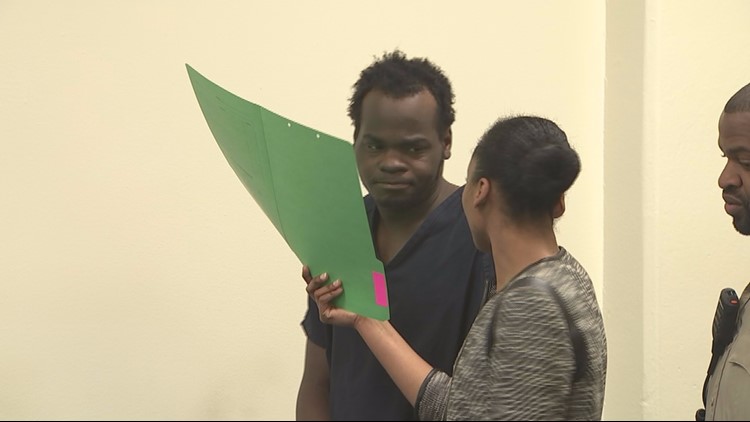 Civil rights leaders -- and some in the legal community -- have criticized the post-fire focus on Eleby. They said the Georgia Department of Transportation should be held accountable for storing construction materials under the bridge.
President of the Georgia NAACP Francis Johnson said the coalition hopes to "prevent another man from being tried unfairly and punished unjustly."
"When you think about the quality of American justice…The quality of that system should be measured not by how society treats its most affluent," Johnson said. He said the system should be judged by how those who have very few are treated.
In a press conference held at the Fulton County Courthouse, Lawyers on his legal team spoke about why they joined. Cobb. County Criminal Defense Attorney Lawrence Zimmerman said he's on board to "help right what (he) believes is wrong."
He said at Eleby will plead not guilty in court Monday.
Attorney Tiffany Roberts said she used to be a public defender and thanked them for the work they already did on Eleby's case. She urged the public to support public defenders.
"We take on this case, not because of a lack of faith in the public defender's office, but actually as an honor. It is an honor for us to carry on the mantle that they have set forward already," Roberts said.
Attorney Mawuli Davis described Eleby's response to the charges and the public's reaction to him.
"When we visited with him and we spoke with him. He was distraught and devastated by these accusations and the way he has been depicted in the media as if he were an evil man with evil intentions that were absolutely committed to doing something horrific and horrible and placing the lives of innocent people and first responders in harm's way," he said.
Mawuli urged the public not to rush to judgment and to think logically about the evidence.
"It will cause you pause. It will cause you to reflect and question some of the assumptions that were put forward."
The coalition is looking for witnesses to come forward. They set up a phone number (1-800-237-6072) and a website, basileleby.org, where people can come forward with whatever information they have. Lawyers are also asking anyone at the Georgia Department of Transportation who may have information to come forward.
Eleby's supporters said he's being railroaded.
"This is a railroading on steroids. It really is. It is not just an ordinary railroading, it's unthinkable. That you would try to frame your lips and saw that he is responsible for all of this devastation," Mawuli said.
He said Eleby is thankful for the support he's received.