GWINNETT COUNTY, Ga. — UPDATE: All lanes of I-85 North are back open after a crash on Thursday morning.
11Alive has learned that the crash involved an SUV that overturned and several injuries, but it isn't clear to what extent.
"Traffic is being diverted at Old Peachtree Road. Motorists are urged to use an alternate route to avoid delays," the GDOT alert said.
Traffic cameras showed at least one SUV that appeared to be partially overturned. It's unclear to what extent, if any, there were injuries in the wreck.
Northbound traffic on I-85 appeared to be building as far back as the GA-316 split.
There was no immediate timetable on when the situation might be cleared.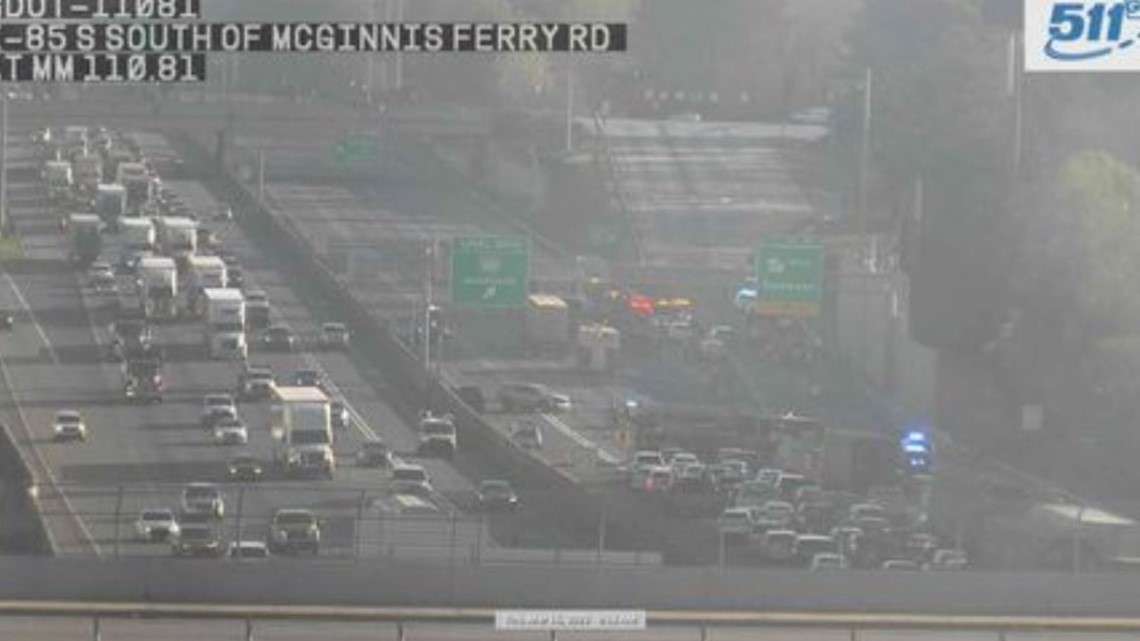 This is a developing story. Check back often for new information.
Also download the 11Alive News app and sign up to receive alerts for the latest on this story and other breaking news in Atlanta and north Georgia.