CLAYTON COUNTY, Ga. — A car burst into flames following a multi-vehicle crash early Wednesday morning in Clayton County that left one person dead and another in critical condition, police said.
It happened on interstate 285 eastbound between I-75 and Old Dixie Highway around 6:10 a.m. in Forest Park. All lanes of I-285 in the area were closed for around four hours during the investigation.
Clayton County Police say a woman was found outside a vehicle deceased. Another victim was transported to the hospital in critical condition. The identities of the victims are not being released until next of kin is notified.
Drivers were urged to take Forest Parkway to Highway 54 and Jonesboro Road to get back to I-285 or take I-75 and I-85 into downtown and cut back on I-20.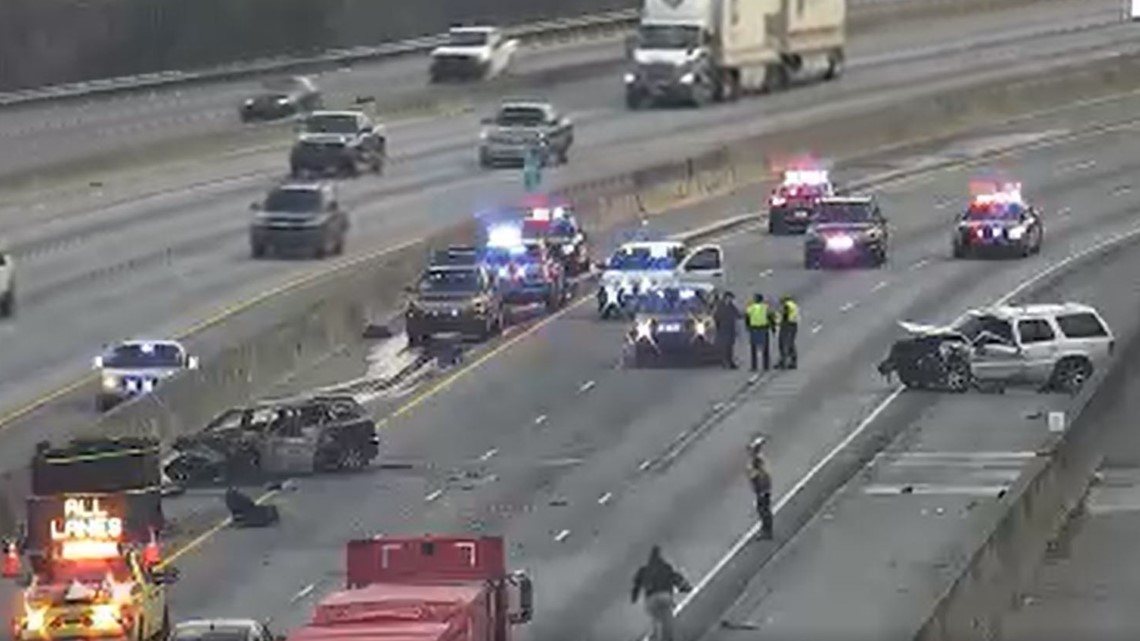 Return to 11Alive.com for updates.