CONYERS, Ga. — A big sinkhole has forced a road to shut down that connects two schools in Rockdale County.
The sinkhole is on Rowland Road in Conyers.
As of Monday morning, Conyers Police said Rowland Road between Rockdale County High School and C.J. Hicks Elementary & Magnet School will remain closed until further notice. School traffic must enter from Pine Log Road, police said and other drivers are asked to take alternate routes.
Sinkhole swallows police barricades in Conyers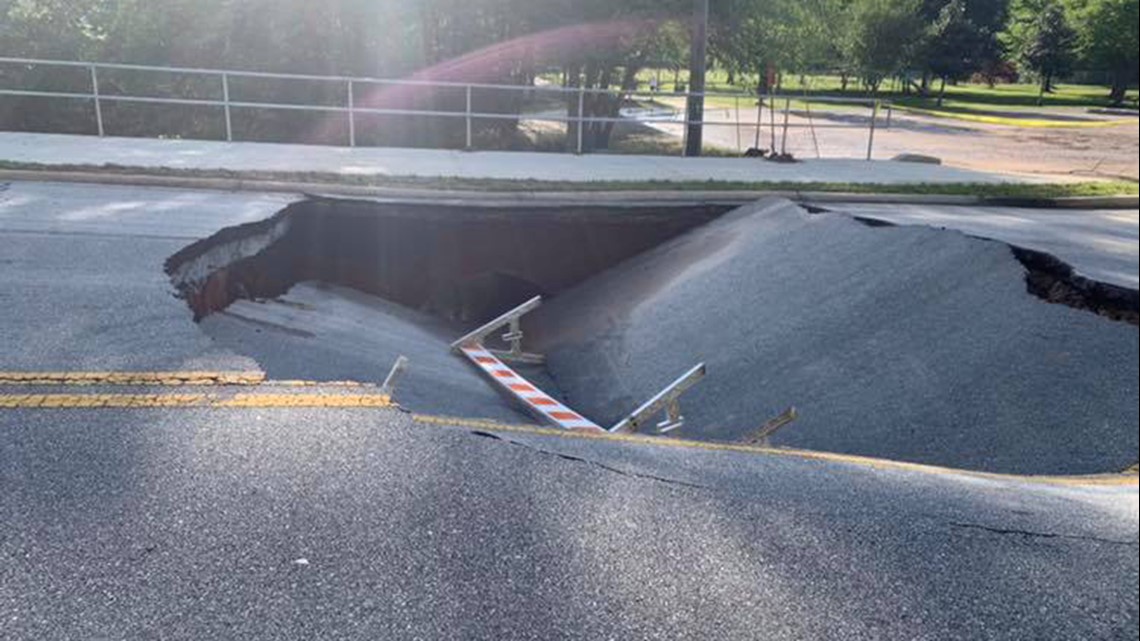 RELATED: Tree topples onto Gwinnett apartment injuring one
Police said that since they posted video and photos of the sinkhole, it has grown so much that it swallowed up police barricades.
Conyers was heavy-hit by rains and flash flooding after Thursday's overnight storms.
A bridge at Eastview Road and Norton Road is shut down after water from Boar Tusk Branch Creek completely flooded the roadway.
RELATED: Severe flooding washes away Conyers driveway, shuts down roadways
At a home on Johnson Road, a driveway was completely washed out. The home is close to Almand Creek, which experienced a rush of water during the storm.
Storm washes away driveway in Conyers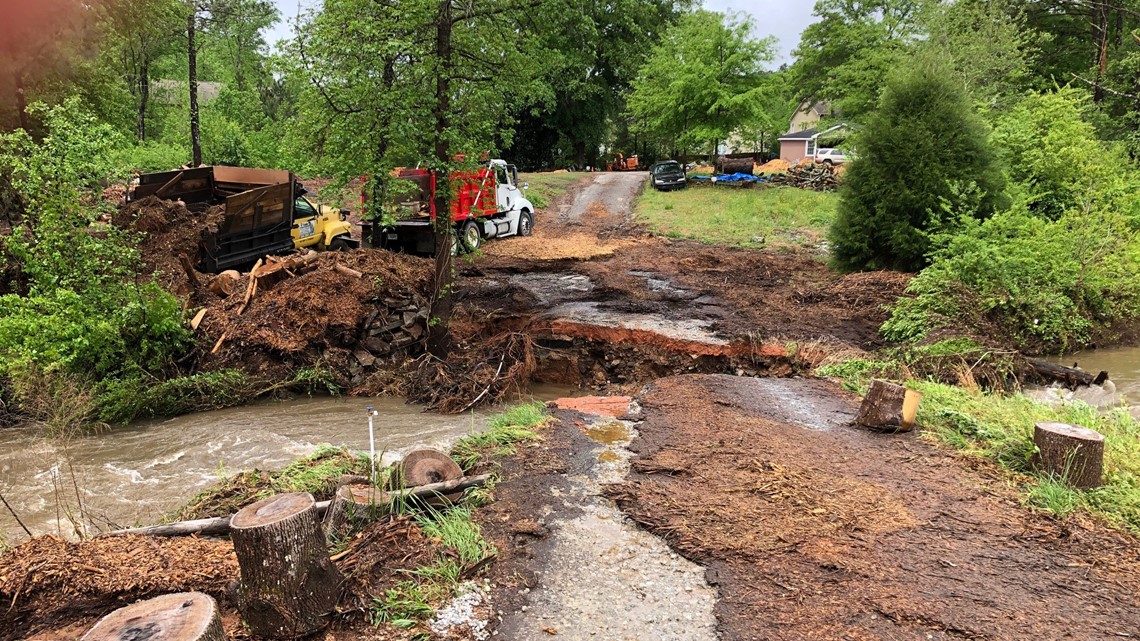 ► Check the latest Atlanta Weather Forecast here
► UPLOAD | Send us your weather pictures here
► Download the FREE 11Alive News app now in the iTunes store or on Google Play.
► POWER OUTAGES CHECK | Georgia Power customers, check here. Georgia EMC customers check here.
► Have a news tip? Email news@11alive.com, visit our Facebook page or Twitter feed.