COBB COUNTY, Ga. -- A man was killed after being struck by two pickup trucks on Cobb Parkway Tuesday morning.
It happened around 7:00 a.m. near the entrance of Dobbins Airforce Base. Cobb Pkwy / Hwy 141 was closed in both directions for the investigation.
Little information about the victim is available but Marietta Police Department said he was 29-years-old.
Anyone who was driving in the area at 7;00 a.m. and has information about a man walking in the roadway is encouraged to contact the police department.
Man killed walking on Cobb Parkway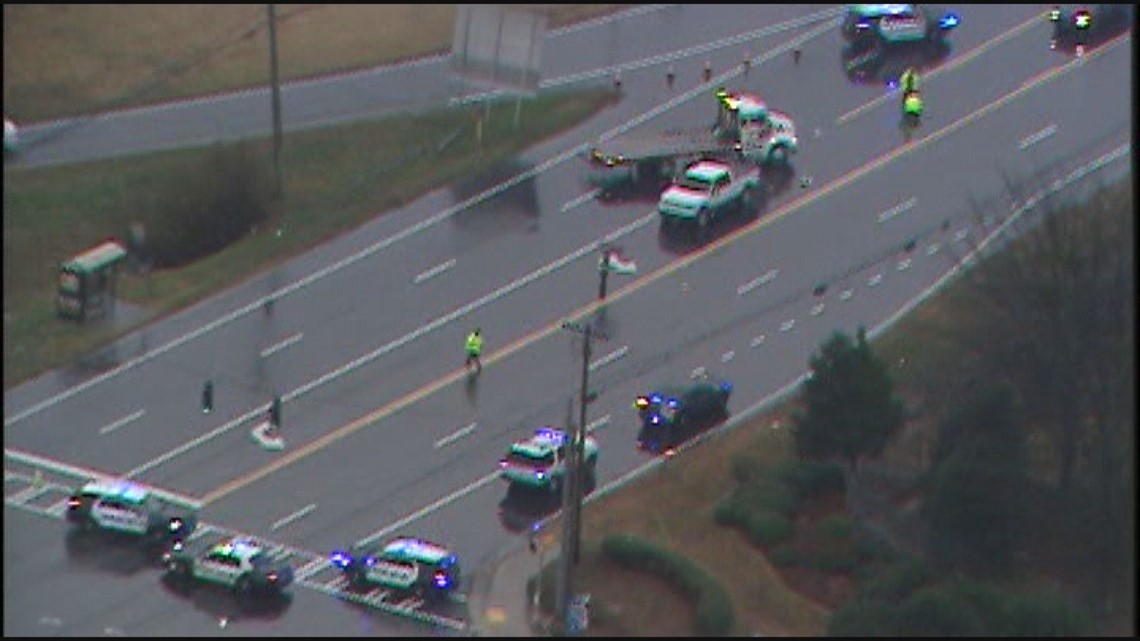 MORE TUESDAY TRAFFIC
RELATED: Giant sinkhole swallows light pole in Gwinnett, blocks I-85 exit ramp