ATLANTA -- If you took to the road recently, you may not be surprised but a new study says Atlanta is one of the most congested cities in the world.
The latest to acknowledge this fact was traffic analytics company INTRIX, which ranked Atlanta eighth out of all 1,064 cities analyzed in the world for congestion.
Atlanta ranked only slightly better than London but worse than Paris in this analysis.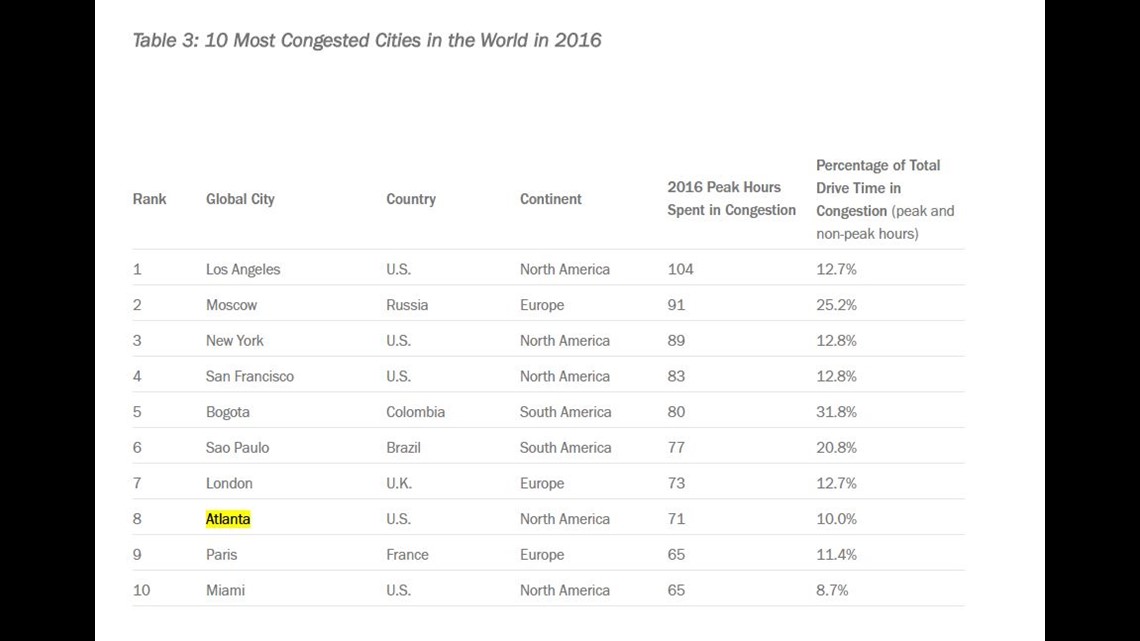 In addition to the dubious worldwide honor, the city also ranked fourth out of 240 U.S. cities in worst traffic. Only drivers in Los Angeles, New York and San Francisco spent more time in traffic than you did.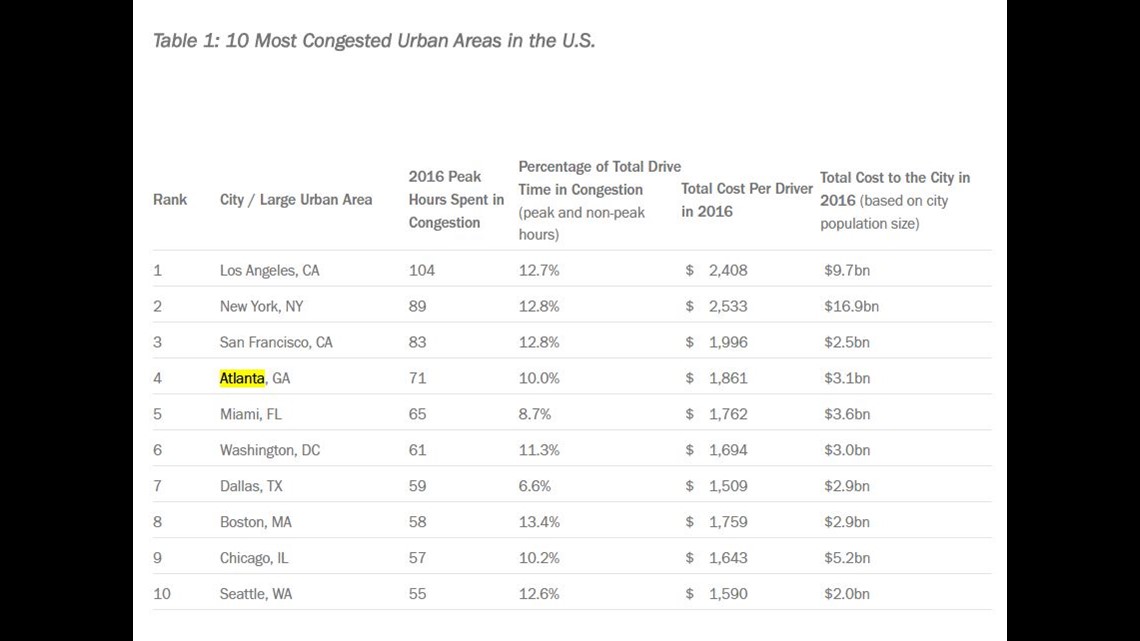 INRIX used a new methodology, this year, to calculate the percentage of time that drivers spent in congestion at different times of the day and week - and on different parts of cities' road networks.
Cities were ranked by the peak hours that the average driver spent in congestion - the busiest part of the day.
The study then took an economic standpoint of the total cost to the average driver in the city and the cost to the city's population as a whole. These costs included both direct costs such as wasted time and fuel and indirect costs to businesses which are "passed on to households through higher prices."
The study put the average cost per driver in Atlanta at $1,861 for 2016. The total cost to the city as a whole was $3.1 billion.