ATLANTA — Heavy rain from the remnants of Fred are causing big problems on metro Atlanta roads as several wrecks have been reported.
Here's the latest:
11 a.m. | The southbound lanes of the Downtown Connector are completely shut down near Williams Street. The Georgia Dept. of Transportation says a crash is blocking the roadway and it is not expected to clear by 1 p.m. GDOT cameras show multiple vehicles and a jackknifed tractor-trailer. They say the wreck involves two cars and two trucks.
8:45 a.m. | The I-285 eastbound ramp to Buford Highway is blocked due to flooding.
8:15 a.m. | Major flooding on I-85 southbound near Jimmy Carter Boulevard.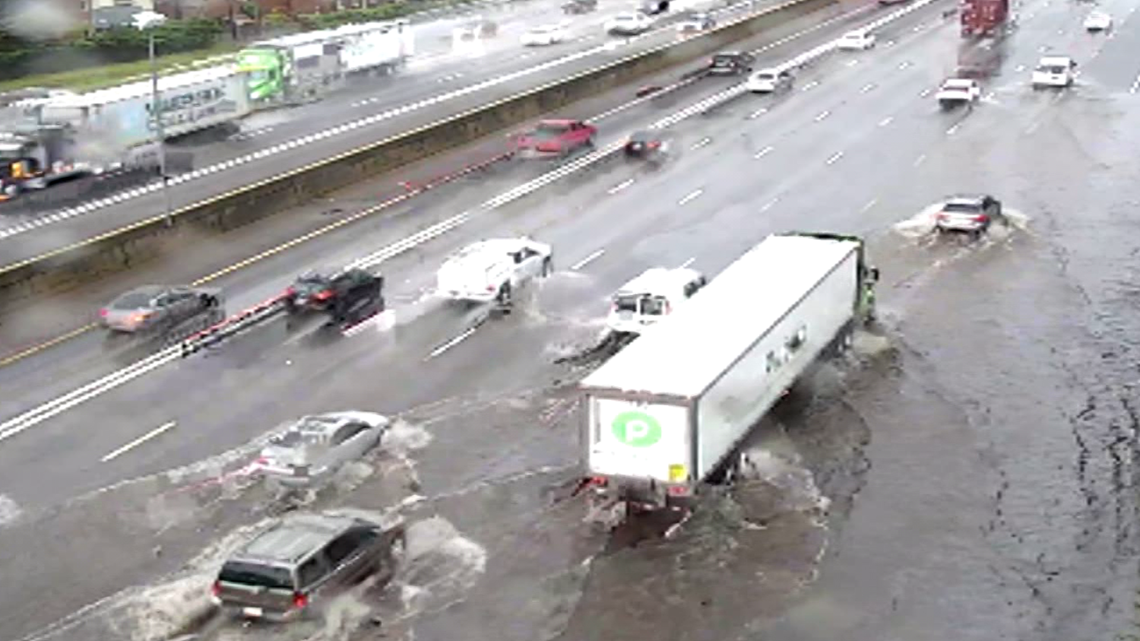 7:45 a.m. | GDOT is reporting flooding on the I-285 eastbound exit ramp to Buford Highway.
7:30 a.m. | The cab of a tractor trailer is being pulled out of the woods along I-75 northbound at Woodstock Road.
6:50 a.m. | Reports of flooding on I-285 northbound at South Cobb Drive.
6:40 a.m. | Traffic Tracker Crash Clark says if you have to get to the airport for a flight... leave early! A wreck on I-75/85 southbound ramp near I-20 causing delays before the Grady Curve as you leave Midtown heading into Downtown.
6:30 a.m. | Wrecks in both directions on the west expressway I-20 east and west near I-285 in Fulton County.
6:10 a.m. | All lanes blocked on I-75 southbound near Windy Hill and Delk Road, adding to delays through Marietta.
6 a.m. | A wreck is blocking all but one lane on I-20 at Candler Road.
5:40 a.m. | A wreck on the I-75 southbound ramp to I-285 eastbound is causing big delays.
5:30 a.m. | A wreck on I-85 south past Jimmy Carter Boulevard is pushed to the side, but is still causing backups.
Return to 11Alive.com for updates.