ATLANTA -- Delta Airlines will no longer allow pit bull-type dogs as service and support animals on their flights.
The enhancements also include a limit of one emotional support animal per customer per flight. They said the changes are due to a growing concern of safety following recent incidents with employees bitten.
"During the boarding process for Delta flight 295 from Atlanta to Narita, two employees were bitten by a customer's emotional support animal," said a Delta spokesperson. "One employee received medical treatment onsite and the customer and animal were removed from the flight. The safety of our customers and employees is always our top priority."
Officials even said some customers have attempted to fly with comfort turkeys, gliding possums, snakes, spiders and more.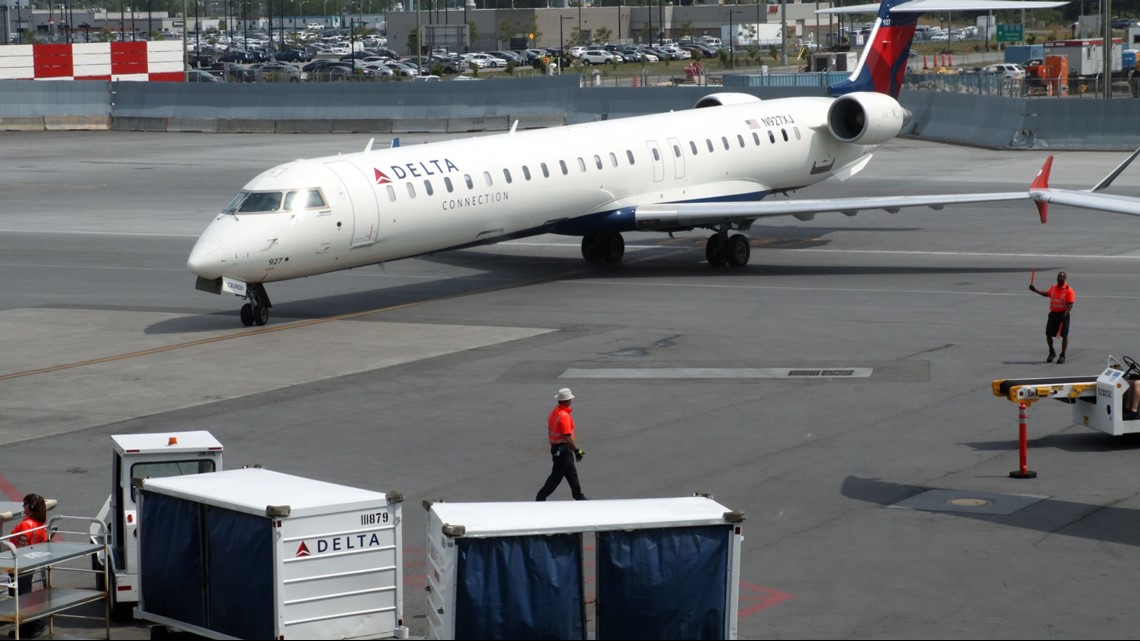 "The safety and security of Delta people and our customers is always our top priority," said Gil West, Chief Operating Officer. "We will always review and enhance our policies and procedures to ensure that Delta remains a leader in safety."
The airline said there has been an 84 percent increase in reported incidents involving service and support animals since 2016, including urination/defecation.
The Atlanta-based airline says it carries approximately 700 service or support animals daily.