ATLANTA - Hartsfield-Jackson International Airport is expecting to see more than 1.7 million travelers coming through the airport over the Memorial Day weekend.
From Memorial Day through Labor Day, the Transportation Security Administration expects to screen more than 243 million passengers across the U.S. making 2018 the busiest year on record.
Atlanta police and the TSA held a press conference to remind travelers that the summer months bring higher volumes of people through the airport, which means higher volume in security check lines.
Major Timothy Peek with the Atlanta Police Department urges travelers to be aware of efficient travel tips that can help expedite security checks and give everyone a "successful trip."
According to Major Peek, the main goal for police is to make travelers feel safe. Atlanta police will be deploying more officers and K9 units throughout the airport. That includes parking lots, curbs and the atrium in particular. There will also be more officers patrolling the concourses to help travelers with any questions they may have.
"Because of the construction that we have going on at the airport, we certainly want to tell everyone to ensure that they leave at a very early rate," Peek said. "So that they can get here, get through the traffic, get checked in ultimately also making sure that they go through [their] luggage to ensure that they don't have any things that will hamper success as far as getting through the TSA checkpoints."
Mark Howell, the TSA regional spokesperson, said that the airport is expecting a heavy volume of passengers and that they are gearing up for the summer travel season.
"Just the quick tips, get to the airport two hours ahead of time, make sure that you check your bag for prohibited items and listen to the instructions that the officers give you in the checkpoint. Right now we're asking passengers remove any electronics larger than a cellphone from their bag and removing foods and powders and your liquids in your 311 compliant bag."
For more information on what you can and cannot bring in your carry on bag, check the TSA website.
PHOTOS | What not to bring to Atlanta airport
PHOTOS | What not to bring to Atlanta airport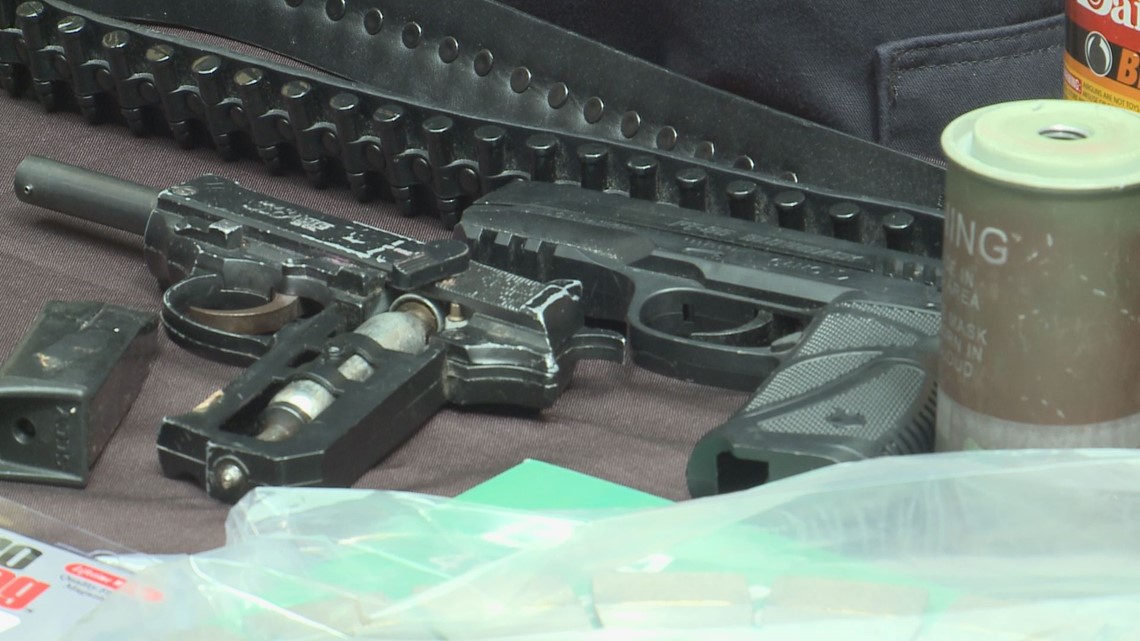 RELATED |