On the heels of a 10 day dry stretch in Atlanta, we could pick up a month's worth of rain in less than a week as the National Weather Service has issued a flash flood watch for parts of north Georgia until 2 a.m. on Thursday.
On average, 3 to 5 inches of rain will fall across North Georgia through Thursday. Some areas could locally pick up 6 or more inches. Atlanta averages 3.28 inches of precipitation for the entire month of October.
The wet pattern begins Sunday and lasts through the work week, with daily showers and storms a possibility. This setup develops as an upper low over Arkansas helps slow a front to our west and lock in the tropical moisture.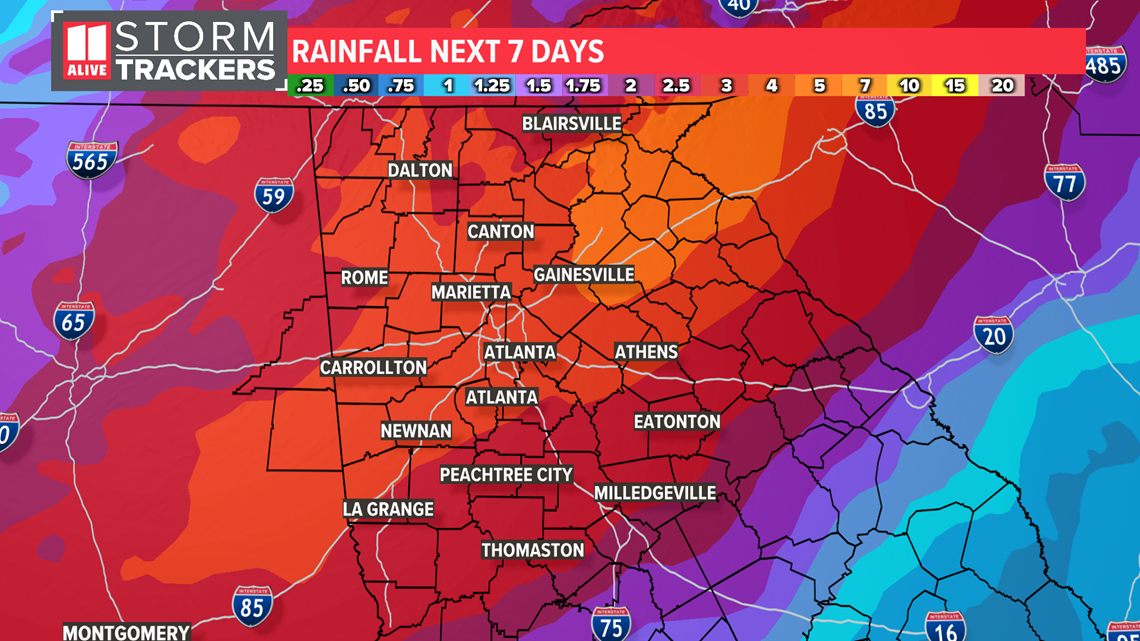 The National Weather Service in Peachtree City released a special "hydrologic outlook", highlighting this potential for isolated flash flooding, despite the last week and a half without any rain. A flash flood watch could be issued at a later time. It's a good idea to make sure leaves are cleared from storm drains ahead of this wet week ahead.
Through September, Atlanta has picked up 42.89 inches of rain this year. This is over 4 inches above average to date.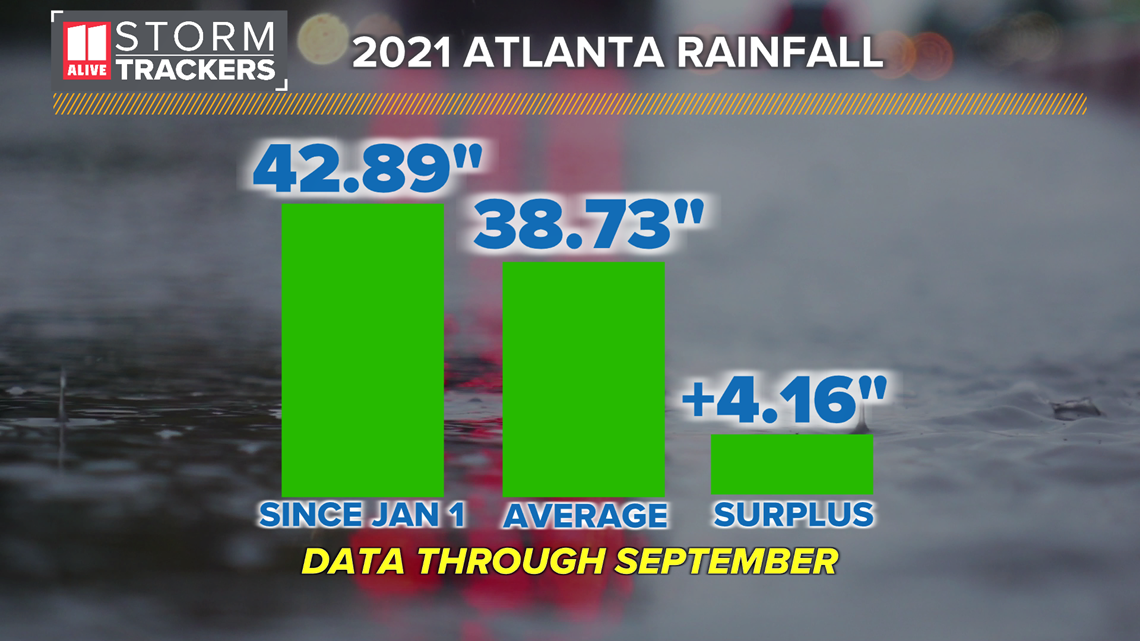 October is Atlanta's driest month on average. But stalled fronts and landfalling tropical systems can quickly lead to a monthly surplus of rain and great variability of rain from year to year. In 2020, Atlanta had its 3rd wettest October on record with over 8 inches of rain. This was mainly from the remnants of Hurricane Delta, a slow-moving front on the 24th, and Tropical Storm Zeta.