ATLANTA — It has been a bit hazy in Atlanta over the past few days and that trend is likely to continue for the next few days as upper-level winds continue to bring air down from the north.
So far the smoke has covered the capitals of both nations in an unhealthy haze, holding up flights at major airports and prompting people to fish out pandemic-era face masks.
But will it drift down our way and create conditions as extreme as we're seeing in the northeast?
Atlanta air quality potential impact
This is all being brought on from an upper-level system stationed over the northeast and this system may not move on until the end of the weekend, meaning we may have a few more days of a hazy sky.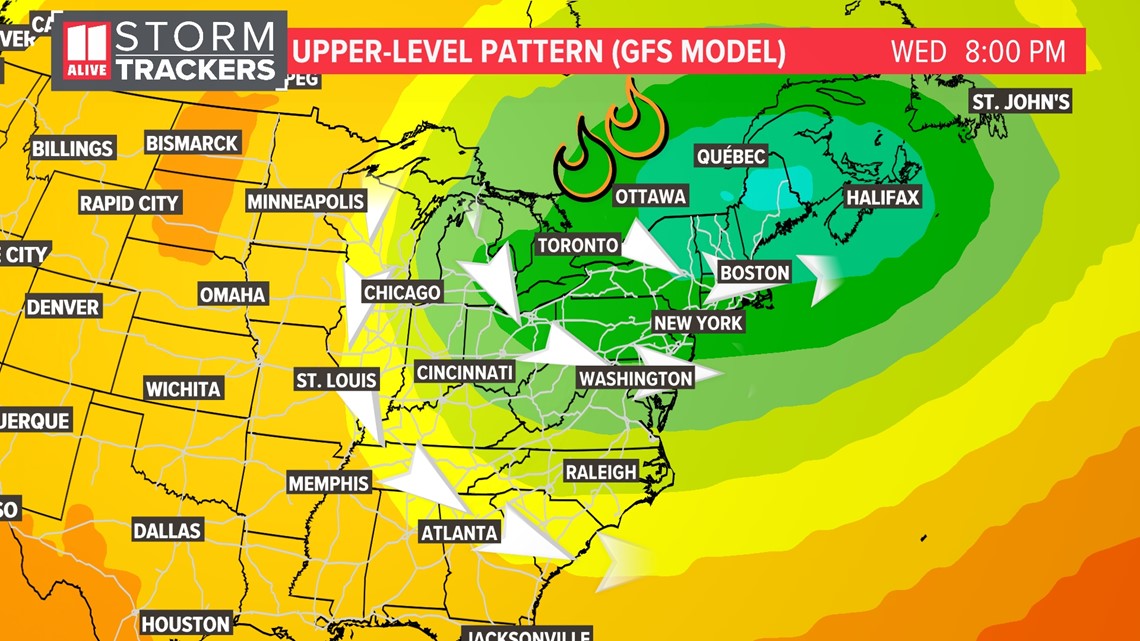 Not only can we see the haze brought on by the wildfire smoke, but it is impacting the air we breathe.
Our air Tuesday was at a level unhealthy for sensitive groups. This means those who may have breathing problems caused by illnesses like COPD and Asthma needed to limit their time outside. For Wednesday afternoon, our air quality is at a moderate level.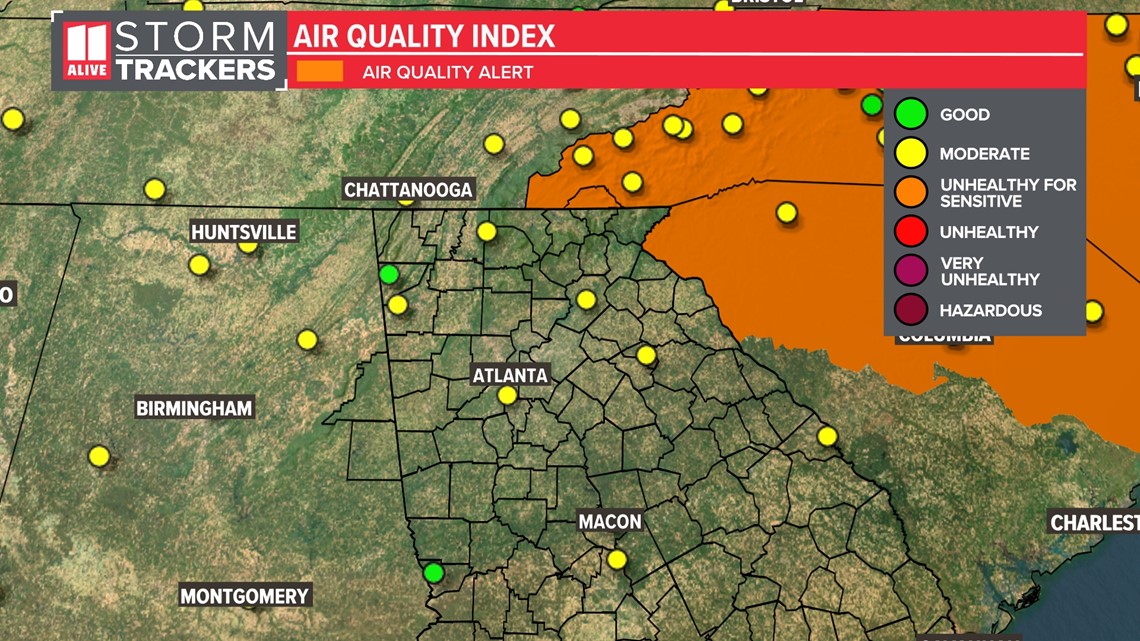 Spots in the Carolinas are under an Air Quality Alert today, which means those sensitive groups should also limit their time outside.
While our air quality isn't too great, it is much worse in the northeastern part of the United States, where some spots have an unhealthy air quality and even run the risk of very unhealthy and hazardous air quality this afternoon. This means everyone should limit their time outside.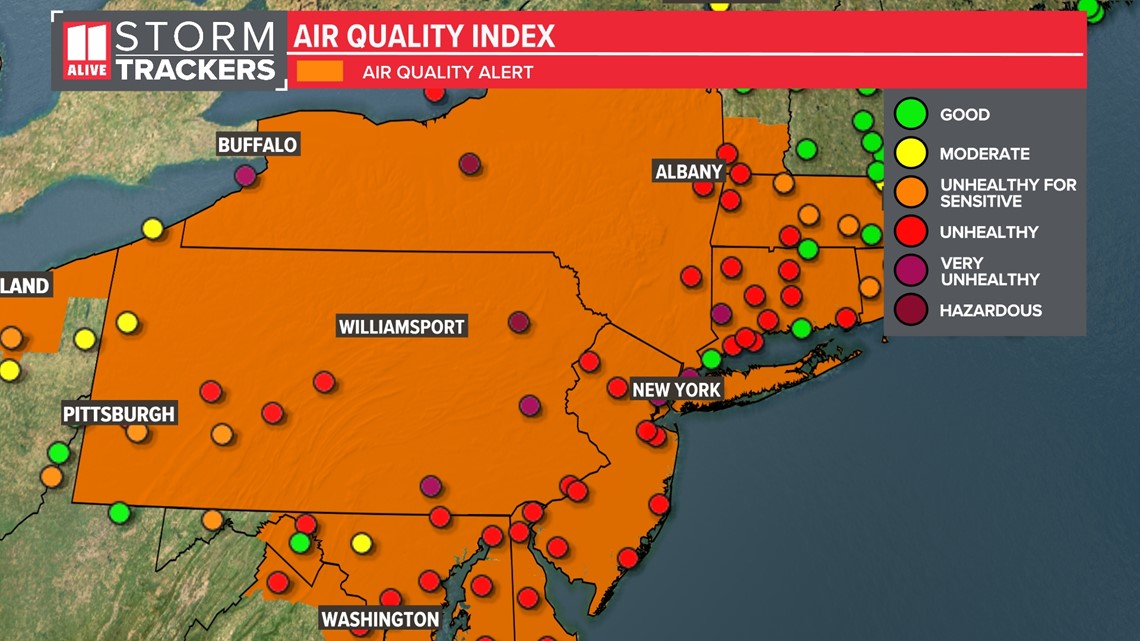 The smoke in the northeast can be seen clearly on visible satellite.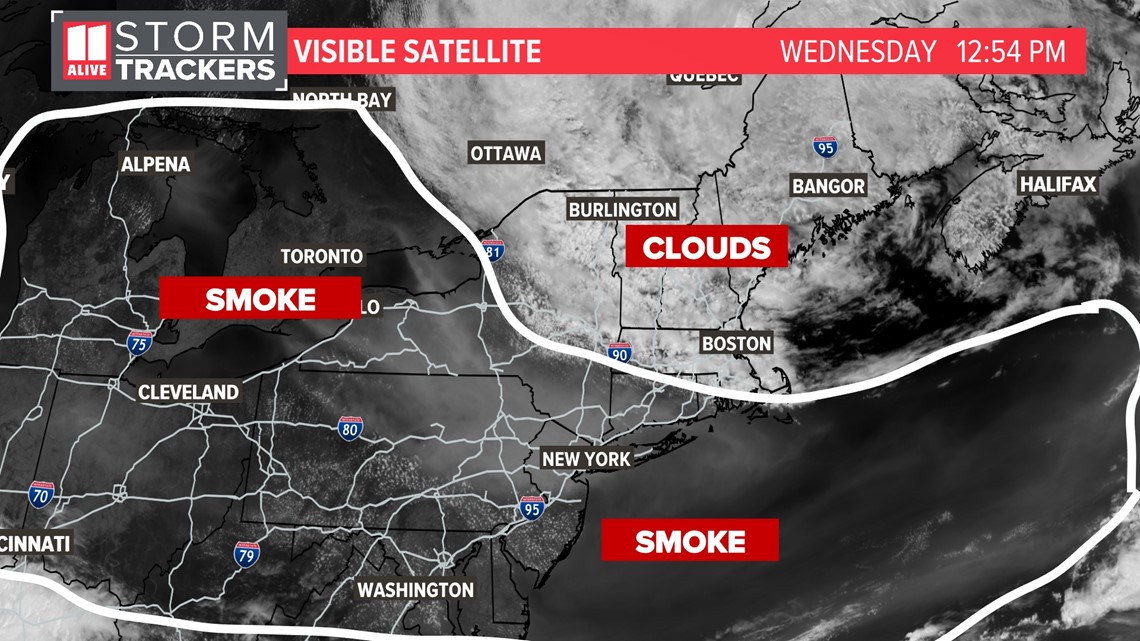 While we don't have an Air Quality Alert in north Georgia for Wednesday, know that may change over the next few days. Stay with the 11Alive Stormtrackers for updates on air quality in the region.