The NWS notice stated: "Under Code Orange conditions, the outdoor air quality is likely to be unhealthy for some people. Children, people who are sensitive to ozone, and people with heart or lung disease should limit prolonged outdoor exertion during the late afternoon or early evening when ozone concentrations are highest."
While this comes as wildfires in Canada continue to send smoke over the northeastern U.S., that's not the specific cause of Atlanta's alert.
Instead, Friday's alert has to do with more ozone being present in the lower atmosphere, as dry sunny conditions mixed with an abundance of VOCs and NOx may be elevated from the Canadian airmass.
It's unclear if the orange air quality alert may need to be extended into the weekend - with experts predicting the wildfire smoke could sit over the eastern U.S. for some days.
More about potential Canadian wildfires and smoke impact on Atlanta
This is all being brought on from an upper-level system stationed over the northeast and this system may not move on until the end of the weekend, meaning we may have a few more days of a hazy sky.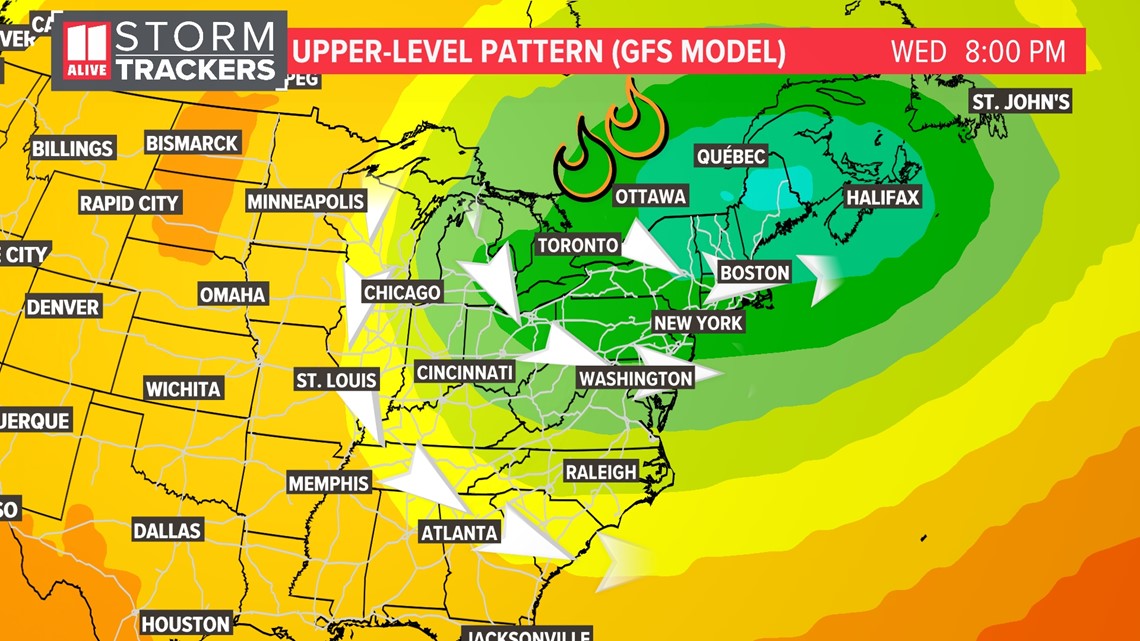 While our air quality isn't too great, it is much worse in the northeastern part of the United States, where some spots have an unhealthy air quality and even run the risk of very unhealthy and hazardous air quality this afternoon. This means everyone should limit their time outside.
News happens fast. Download our 11Alive News app for all the latest breaking updates, and sign up for our Speed Feed newsletter to get a rundown of the latest headlines across north Georgia.