ATLANTA — Atlantans just earned an honor they could probably do without in regard to record-breaking temperatures.
As we creep into October - that's fall, just for your information - 2019 has officially broken the record for the number of days in Atlanta that were 90 degrees or above.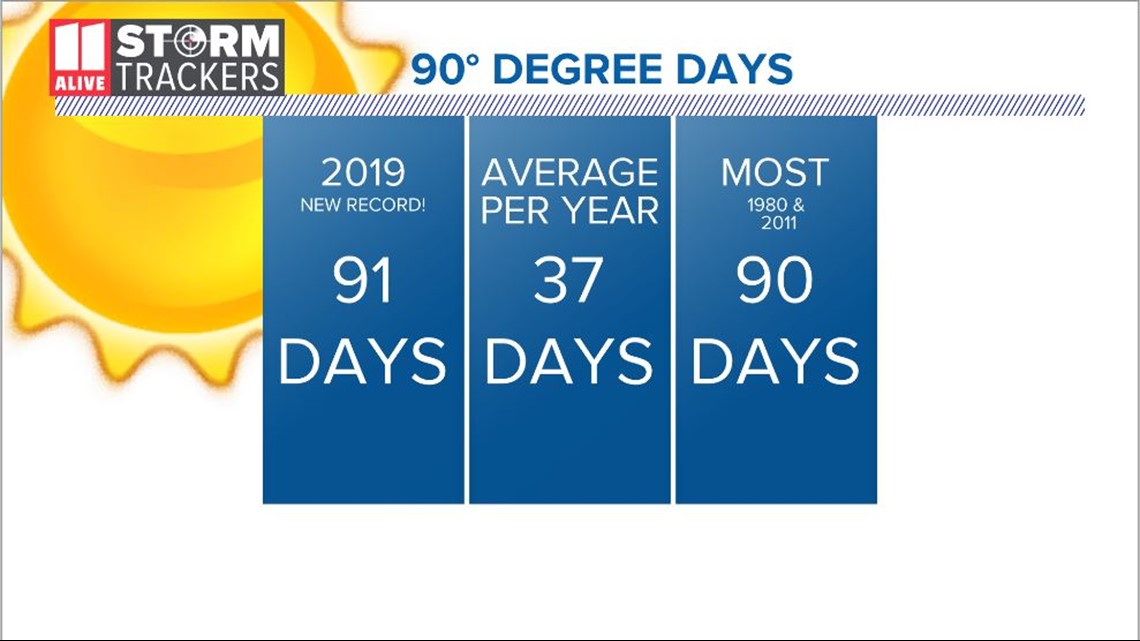 Did we mention it's fall?
Friday marked the 91st day of steamy temperatures of 90 degrees or above. The last record - 90 days - was set in 1980 and was only recently matched in 2011.
For perspective, the average number of days at 90 or above is usually around 37. So, that average has been more than tripled for the year - so far.
Also, it's worth pointing out that in this week alone, we've not only had days above 90, we've broken records for heat every single day.
Compared to the same date in previous years, Monday shattered a record of 91 degrees set in 1941 with a temperature of 96. Tuesday edged out an 89-degree record set in 1954 at 93 degrees.
At 96 degrees, Wednesday was several degrees hotter than the 89-degree record set in 1986. And Thursday's record, held since 1911 at 94 degrees, was beat by four with a high of 98 degrees.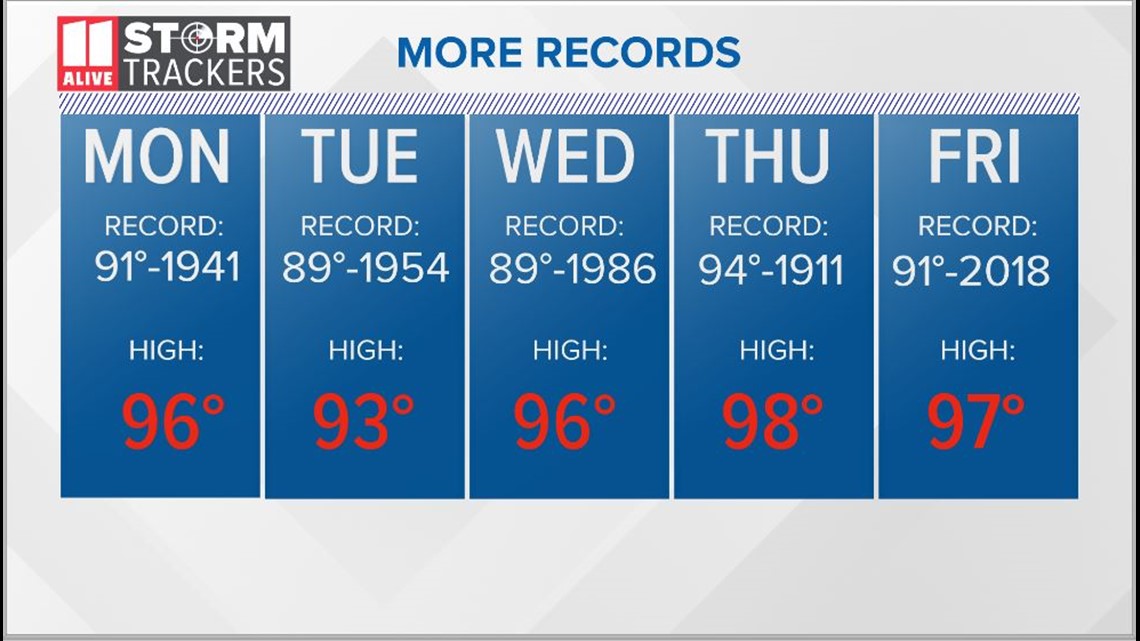 It almost makes Friday's 2018 record of 91 degrees seem unimpressive. We hit 97 for the record high Friday afternoon.
Add to that the extreme drought conditions across the region and the story gets even more concerning.
But there may be some relief coming for the temperature - and a lesser chance for rain - in the near future.
Weekend forecasts show temperatures with lows in the 70s on Saturday and a relatively pleasant high in the low 80s. Sunday brings with it even lower potential temperatures in the mid-60s on the bottom end and a high in the low 80s once again.
Rain chances on Saturday and Sunday are about 20 percent.
Another surge of cooler air will arrive in the following week and may bring an increased chance for rain. The higher rain chances will begin on Monday and temperatures in the 70s may follow on Tuesday.