ATLANTA — XTC Atlanta weathered severe damage overnight after a fire sparked at the strip club, officials said. The strip club, located on Piedmont Road NE, had some damage to the front of the business along with smoke damage throughout.
Sgt. Cortez Stafford with Atlanta Fire said that the cause of the fire is unknown, but powerlines were down in front of the business when fire crews arrived.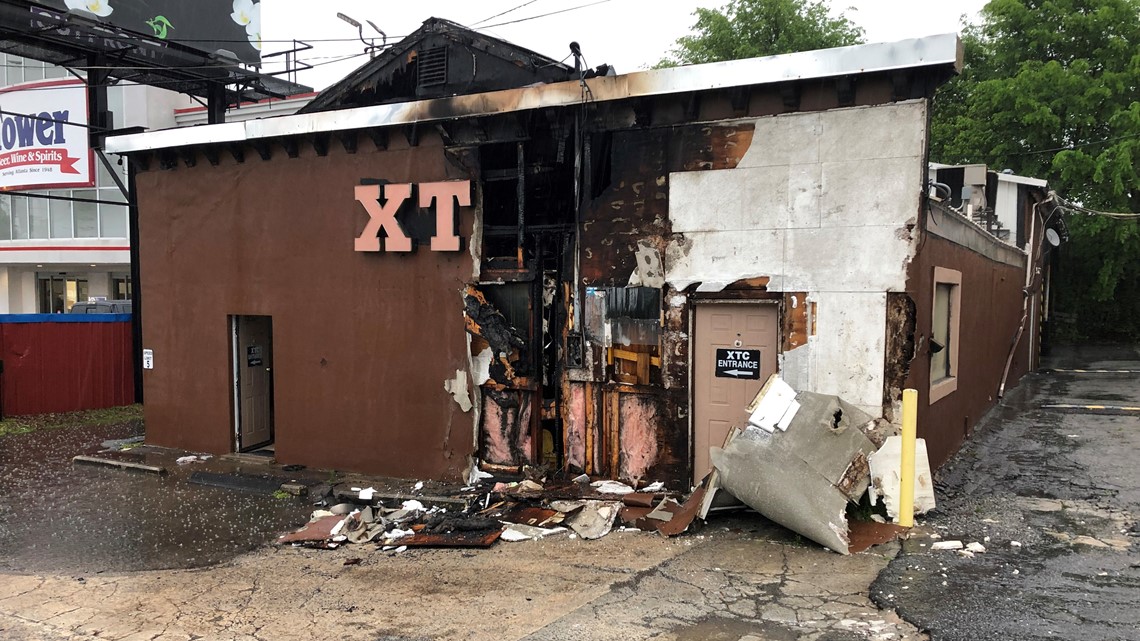 Crews have responded to reports of downed power lines on a delivery truck and reports of submerged cars in the city.
Communities across the region are cleaning up and severe flooding remains a concern.
Severe thunderstorm images from April 19