ATLANTA — 47 days. That's how long it's been since we've had a named storm in the Atlantic Ocean Basin in 2022. The last storm was Colin, which spun up on the south Carolina coastline at the start of the July 4th holiday weekend.
Through August 19th, that 47 day stretch makes for the 3rd longest series since 1995, only outlasted by 1999 and 2007, according to the official archives on the National Hurricane Center's website.
Potential Tropical Cyclone Four moved over Mexico late Saturday evening. Although this did not strengthen into a tropical depression or tropical storm, it is still bringing widespread heavy rain.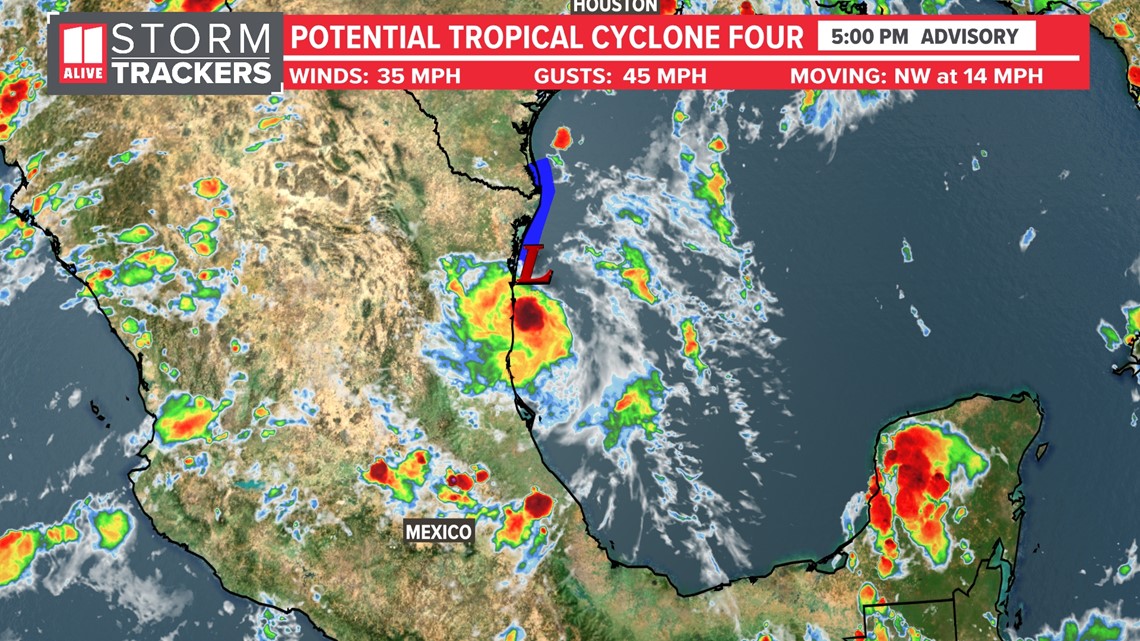 Danielle is our fourth name on the list for the season.