ATLANTA — Drought continues to expand and worsen across parts of north Georgia, according to the latest U.S. drought monitor, released Thursday, Oct. 27.
Now, 15.67% of the state is in "severe drought," which now includes Atlanta and portions of the metro eastward up to the border with South Carolina. All of Dekalb, Gwinnett, Forsyth, Rockdale and Newton counties are in Severe Drought. Parts of Fulton, Cobb, Clayton, and Cherokee counties are included in the severe drought as well.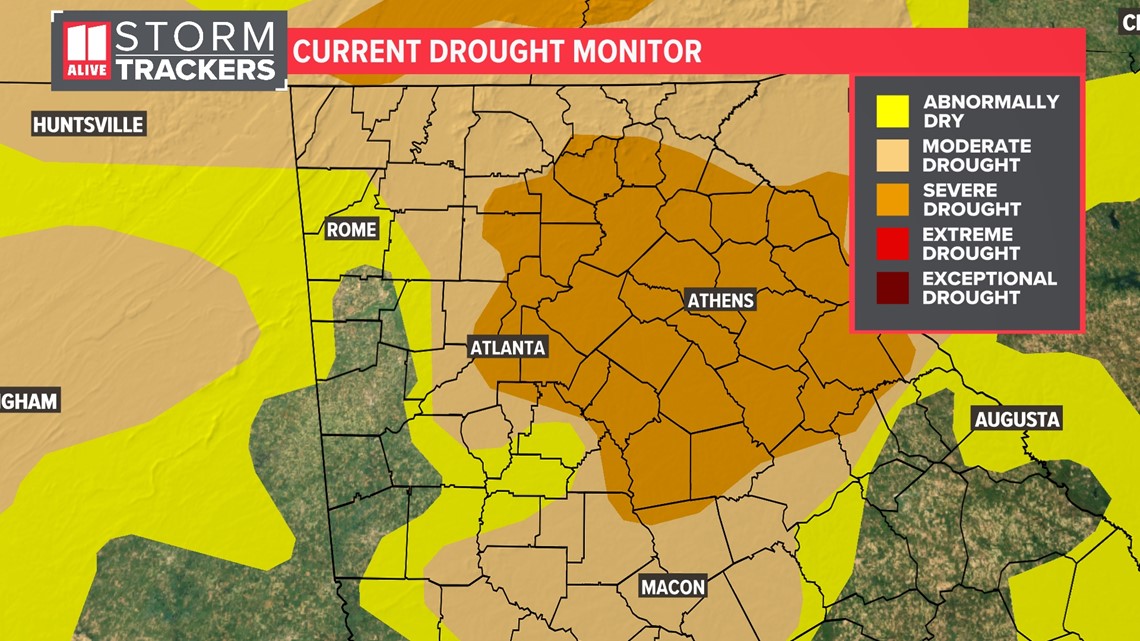 This drought monitor is based on soil moisture and rain received through 8 a.m. Tuesday, Oct. 25. It does not include picked up during our latest cold front on Tuesday night, which was only 0.18" in Atlanta at the airport.
But that rain wouldn't have been enough to wipe our drought out or do much to help the conditions. Notice the week-by-week comparison, showing the severe drought expanding from just northeast Georgia down into the metro. That jump of 'severe drought' went from 5.72% of the state up to 15.67% of the state.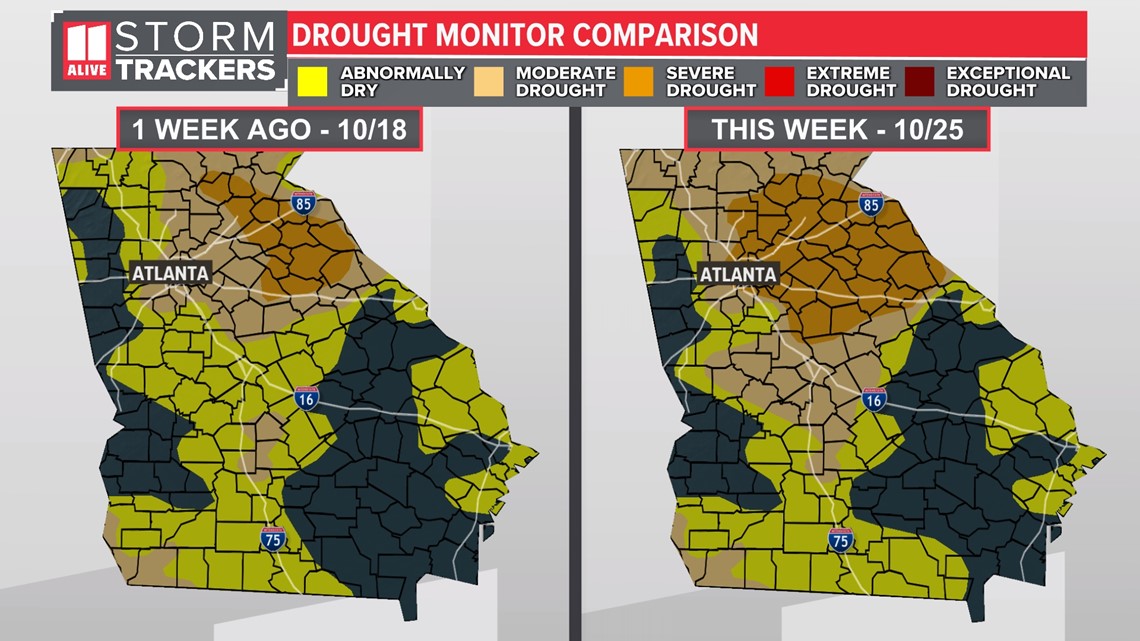 This meteorological fall has been much drier-than-normal. September rainfall was just 0.99 inches, well below the monthly average of 3.82 inches. For meteorological fall, we have a rain deficit of over 4 inches. This has led to a year-to-date rain deficit as well.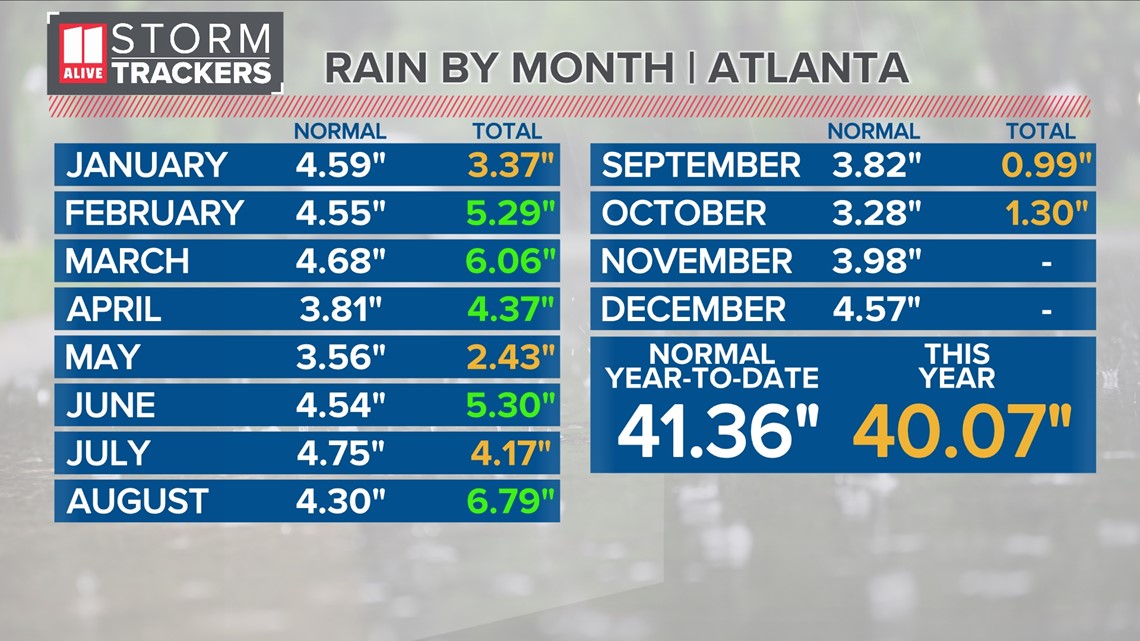 What will the future hold? Unfortunately, NOAA's Winter Outlook, released Oct. 20, shows Georgia will likely continue to experience drier-than-normal precipitation through the winter months with a La Niña forecast to continue.
But in the near-term, this weekend more rain is heading this way. The 11 Alive StormTrackers are forecasting on and off rain and showers for Sunday, amounting to an average 1/2 an inch of rain for north Georgia.