ATLANTA — Another threat for damaging weather is just around the corner.
Metro Atlanta came through relatively unscathed from the Wednesday and Thursday threat for severe weather. But now, 11Alive StormTrackers are monitoring the potential for a severe weather outbreak to unfold in the southeast on Easter Sunday.
As of Thursday, much of metro Atlanta is under a level 2 of 5 threat for severe weather with all hazard types on the table (damaging wind gusts, tornadoes, flash flooding, and hail).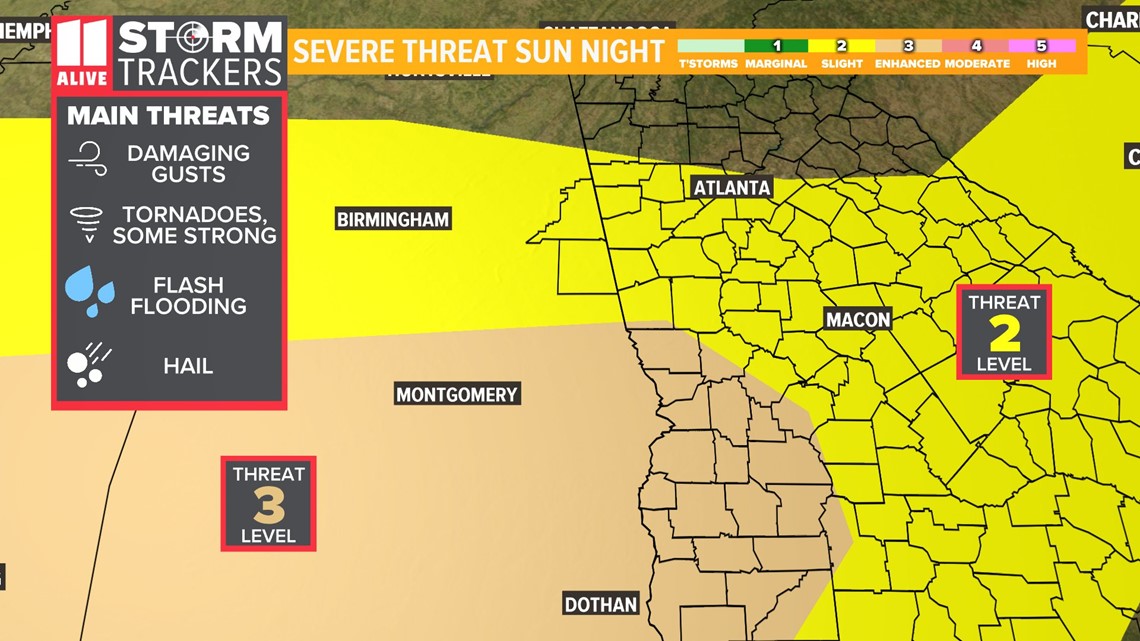 The better chance for severe weather, in the tan level 3 of 5 area, stretches from Louisiana to southwestern Georgia.
It is here we're are concerned about the potential for strong or long-track tornadoes.
Timing
Severe storms may impact north Georgia beginning Sunday evening through early Monday morning.
Even though north Georgia may not be in the highest threat area, that late-night timing is especially dangerous as overnight tornadoes are more than twice as deadly.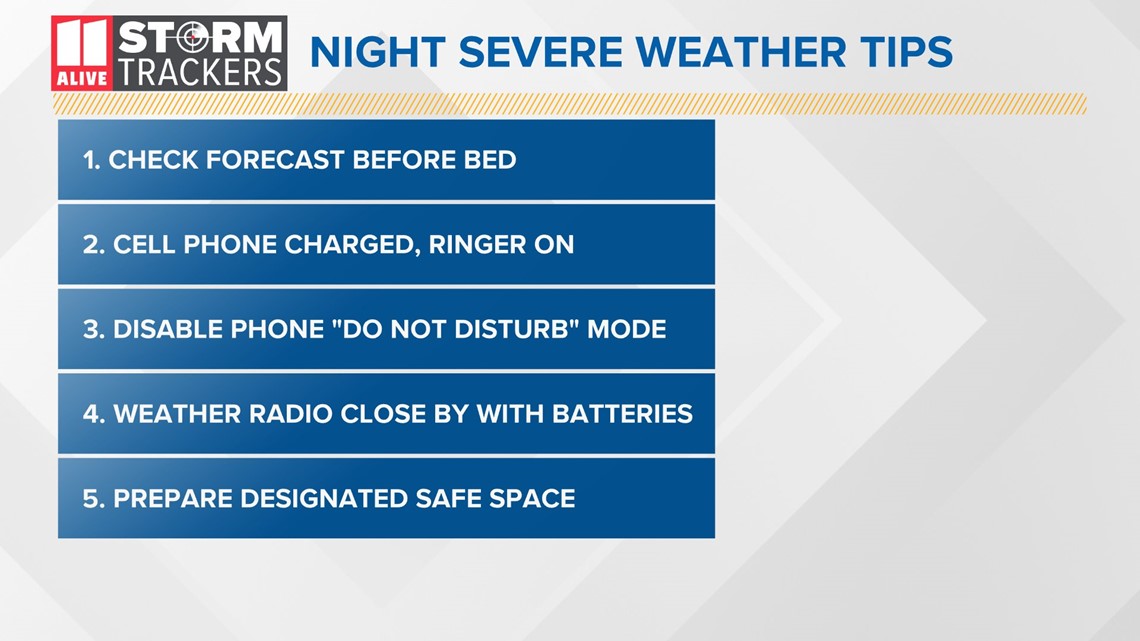 Please take a moment to review your weather safety plan and ensure your regular tornado shelter is open; some locations may have adjusted rules due to COVID-19.
It is important you have some way to be alerted at night in case a warning is issued for your area, you can do this by downloading the 11Alive app or enabling government alerts on your phone.