ATLANTA — It's a big weekend ahead in Atlanta and north Georgia -- with the Easter holiday, Passover, Ramadan, Braves Home Opener series against the Padres and the Masters in Augusta.
Unfortunately, mother nature is also putting on her own event: rain. And a lot of it.
Through Sunday, an additional one to two inches is likely across the area. Isolated spots could get three inches. The most dreary of the holiday weekend will be Saturday, during which a wedge of cool air holds temperatures in the 40s to low 50s with gusty northeast winds and rain likely.
Although this sounds ominous, the entire weekend won't be a washout. Here's what you need to know about the timing of the rain.
Timeline
Saturday morning looks raw, breezy and wet. Temperatures will be in the 40s with northeast winds gusting 25 to 30 miles per hour. Rain is likely. At times, that rain could be heavy. Outdoor events planned for this time frame should be moved indoors unless you want to stand in rain, and walk through puddles and mud. This will also be the case for the start of Round 3 at the Masters. Spectators, take the rain gear with you.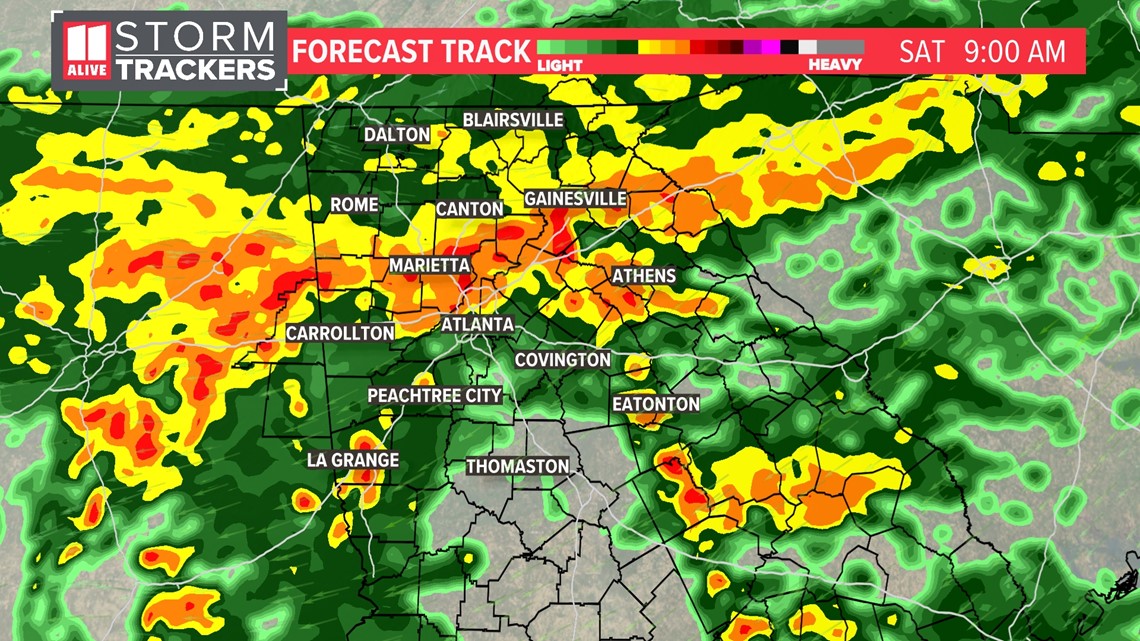 This will not be the spring day many hope for. Saturday afternoon looks chilly, breezy and wet. Rain is likely, and it could be heavy at times. Temperatures will be stubborn to climb, topping out in the upper 40s to low 50s. Northeast winds could gust to 25 miles per hour. The widespread rain continues in Augusta as well for Round 3 of the Masters.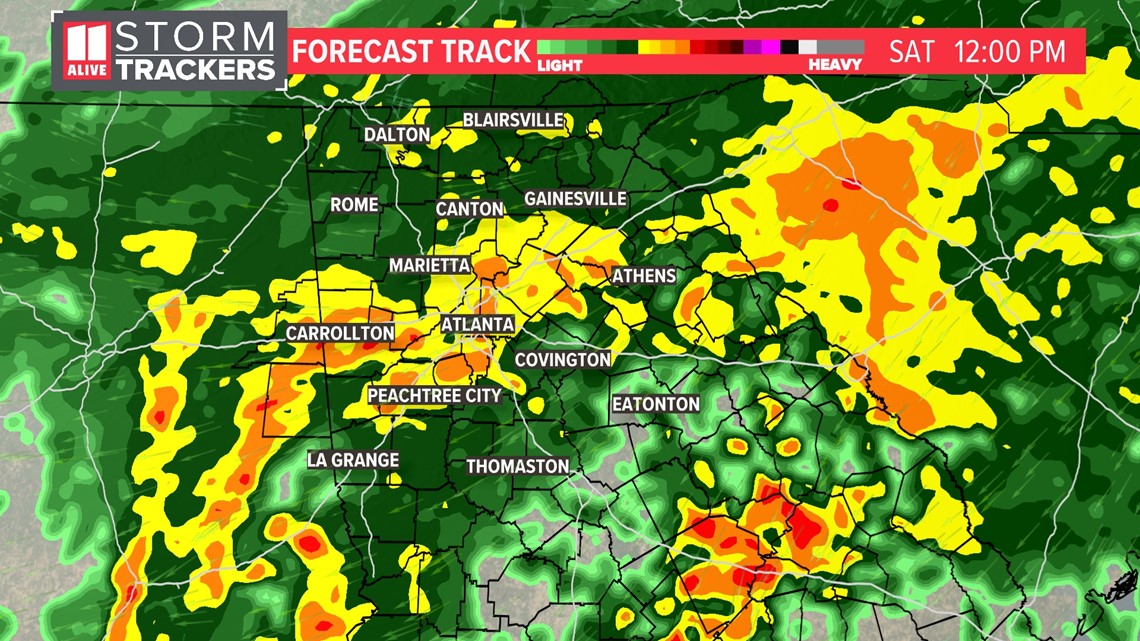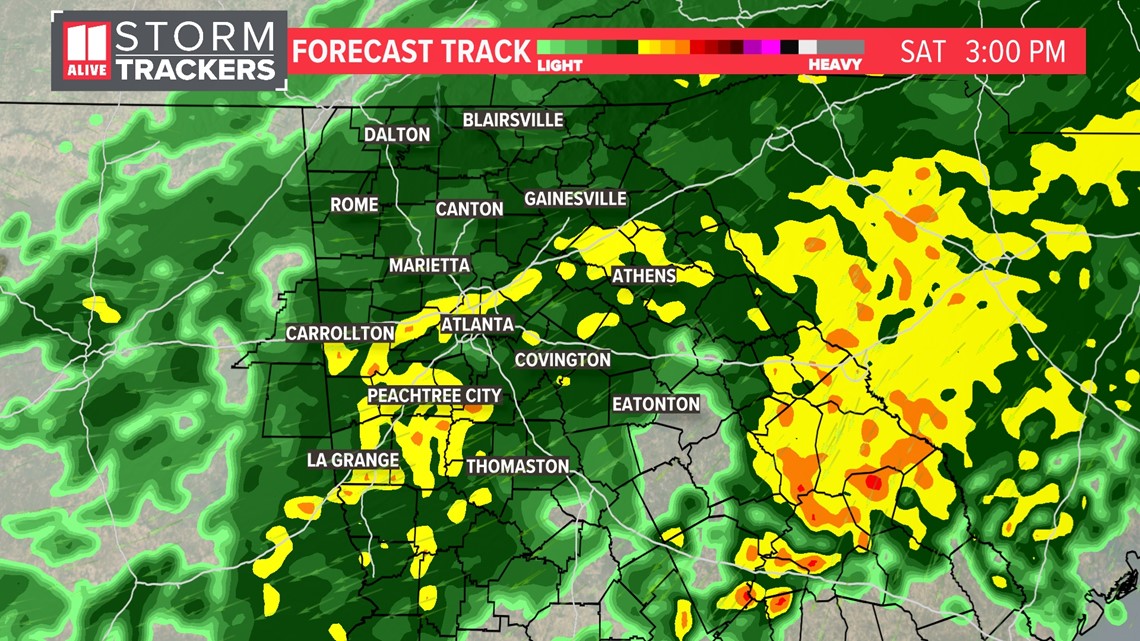 Rain starts out widespread, but tapers off from west to east during the overnight. A few showers linger, as breezy winds continue and temperatures will be in the 40s.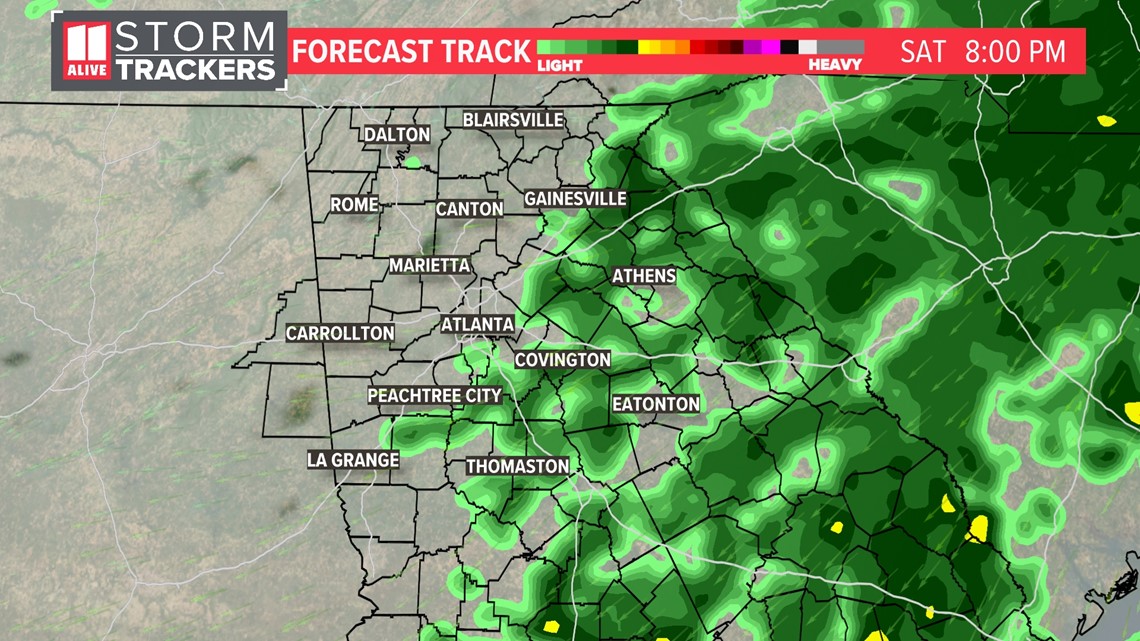 A drastic improvement in the weather moves in for Easter Sunday. Rain will be gone early Sunday morning but some clouds will still be a factor for sunrise services.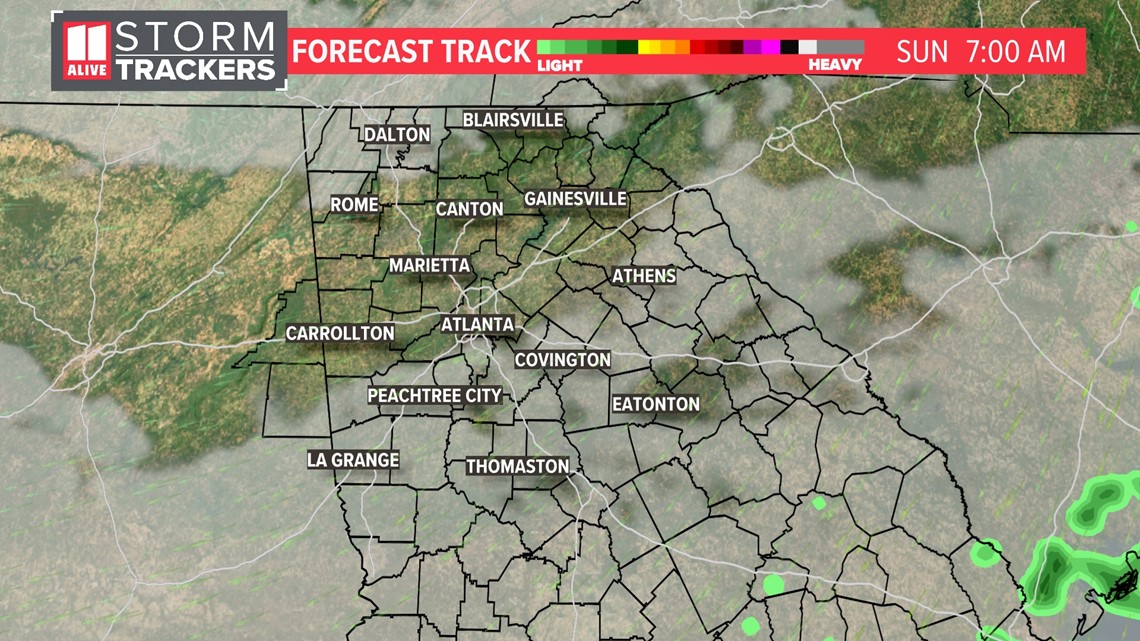 Sunshine is back for the afternoon. Temperatures will still be a bit cool for this time of year in the low to mid 60s. Breezy winds stick with us as well.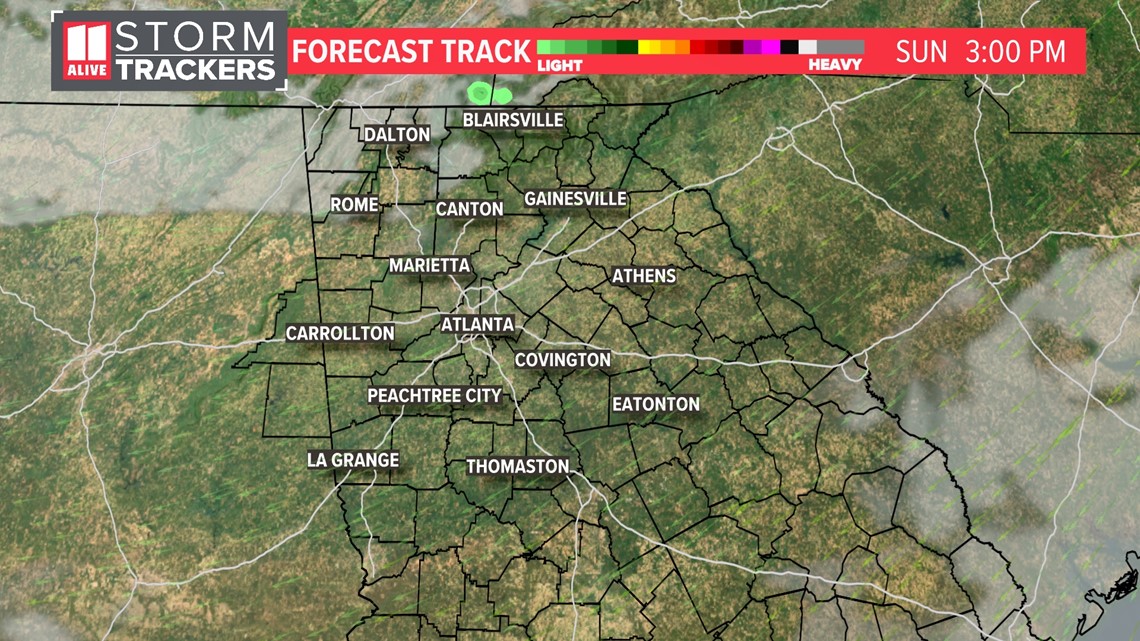 Recap: Easter Weekend Rain Chances
Rain is likely Saturday, but we dry out for Easter Sunday. We think the rain will be gone well before most of us wake up on Sunday morning. In the afternoon, clouds should break up to allow some sun to shine through.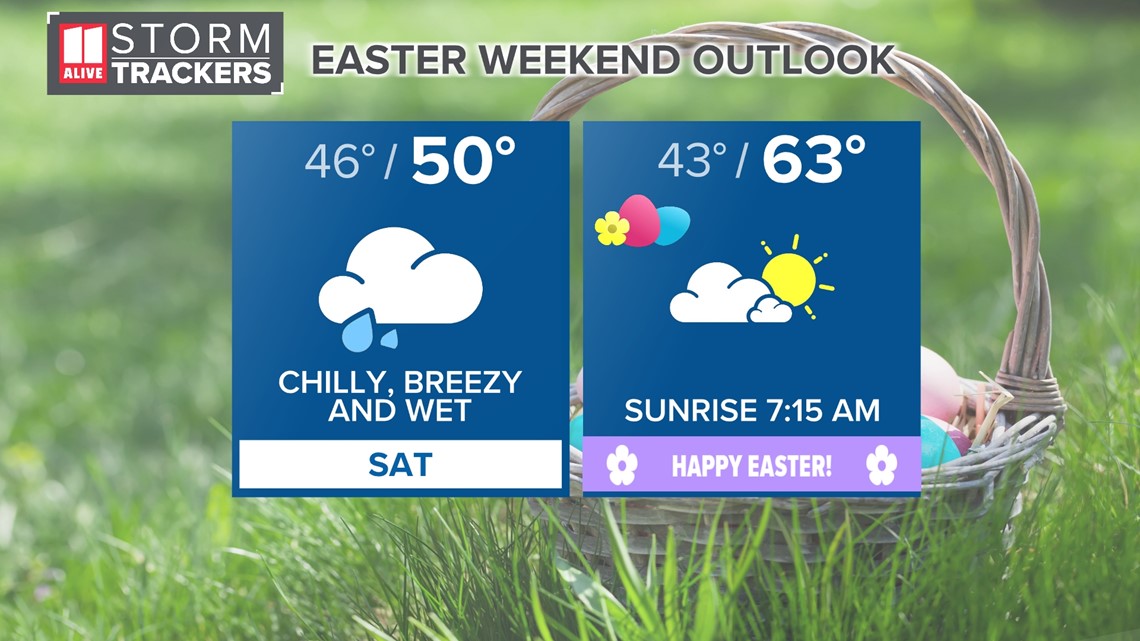 Rain is likely for the finish of Round 2 and Round 3 Saturday, but we don't expect many rumbles of thunder. Round 4 looks dry with increasing sunshine. The greens will be soggy and wet after a soaking one to three inches of rain.