HALL COUNTY, Ga. — The National Weather Service has confirmed that a brief tornado touched down in Hall County as storms slammed metro Atlanta on Friday.
According to Hall County Emergency Management, the EF-1 tornado traveled about 2.5 miles with maximum winds of about 90 mph.
And while the twister only lasted about 3 minutes, that was long enough for it to blow over the steeple at Dewberry Baptist Church about 8 miles north of Gainesville, Georgia. According to Richard Clarke, a deacon at Dewberry Baptist Church, a tree fell through the roof of the church's fellowship hall Friday around 6:30 a.m.
Storm impacts Dewberry Baptist Church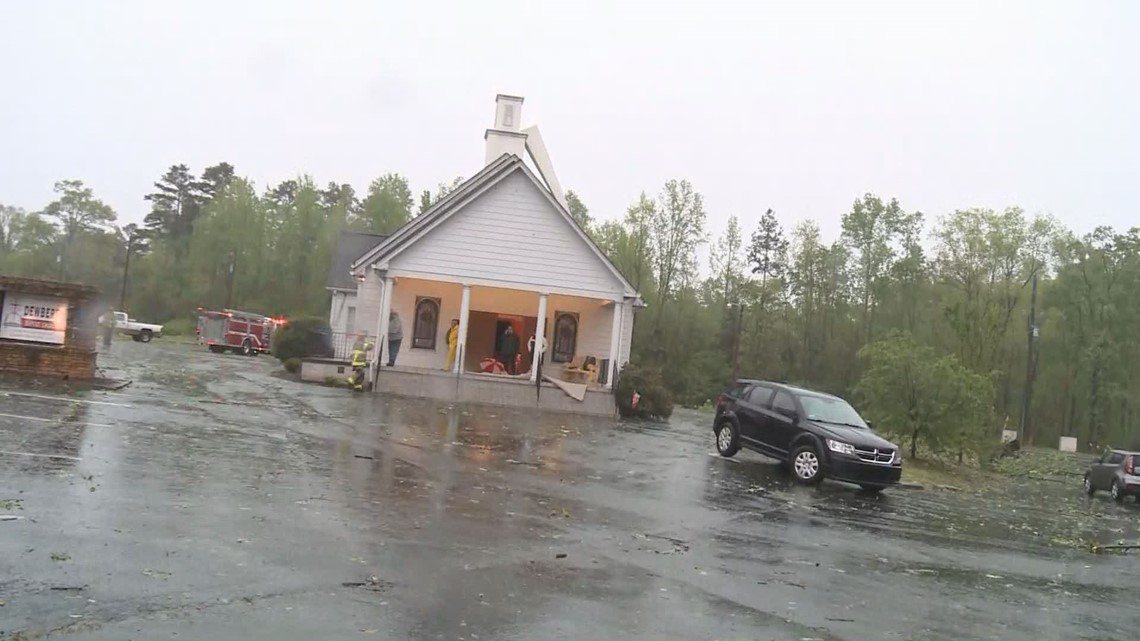 He and the Emergency Management Agency both said that no one was injured. Clarke said that Easter service would continue despite the damage
The storm also uprooted and snapped trees along its path.
The winds reached their top speeds near Highway 284 and again along Nopone and Glade Farm roads.
Hall County's own Citizen Alert System automatically notified 636 residents who had previously opted into the service that the tornado warning had been issued. National Oceanic and Atmospheric Administration (NOAA) weather radios were also activated by the warning and weather sirens were sounded.
MORE WEATHER COVERAGE