ATLANTA — It doesn't look like Mother Nature will be throwing anything too out of the ordinary for your Independence Day plans.
Conditions early in the morning for the AJC Peachtree Road Race are expected to be warm and muggy.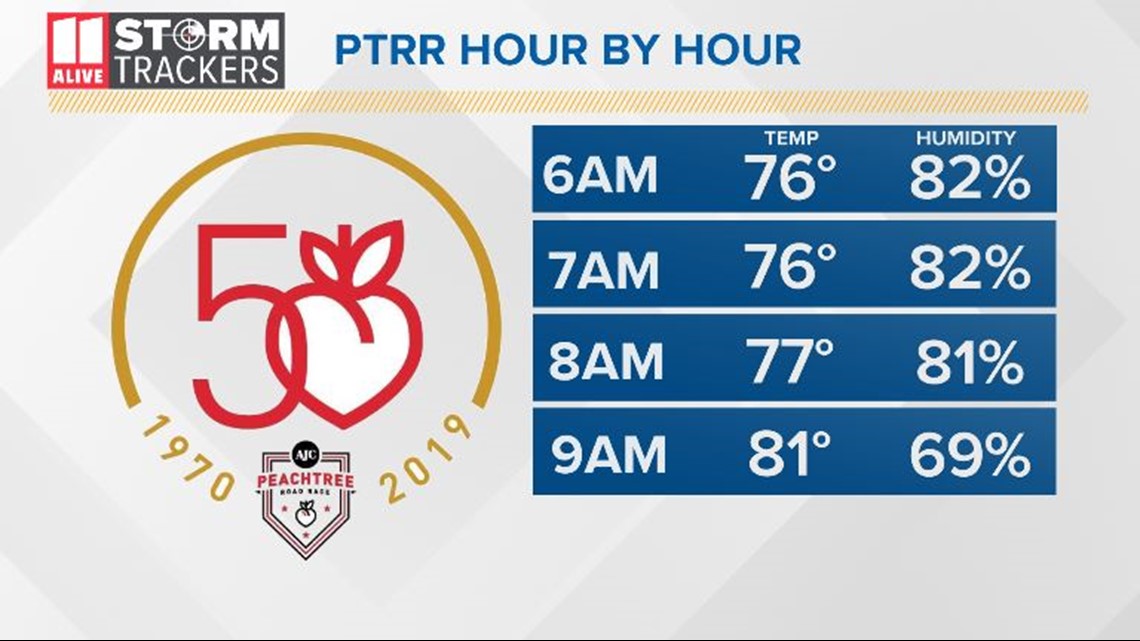 The Atlanta Track Club announced earlier this week that the race will start under Yellow Flag/Caution conditions because of the humidity. Officials are expected to raise it to Red Flag/Dangerous conditions later in the morning.
The humidity causes our body's natural cooling system to not work efficiently, participants are encouraged to hydrate!
As temperatures increase through the afternoon, so will the chance of rain. Rain chances for the Atlanta metro are at 40 percent. Locations to the south and west of the metro area have the best chance of rain.
High temperatures will rise into the low-to-mid 90s feeling like the upper 90s for the hottest part of the afternoon.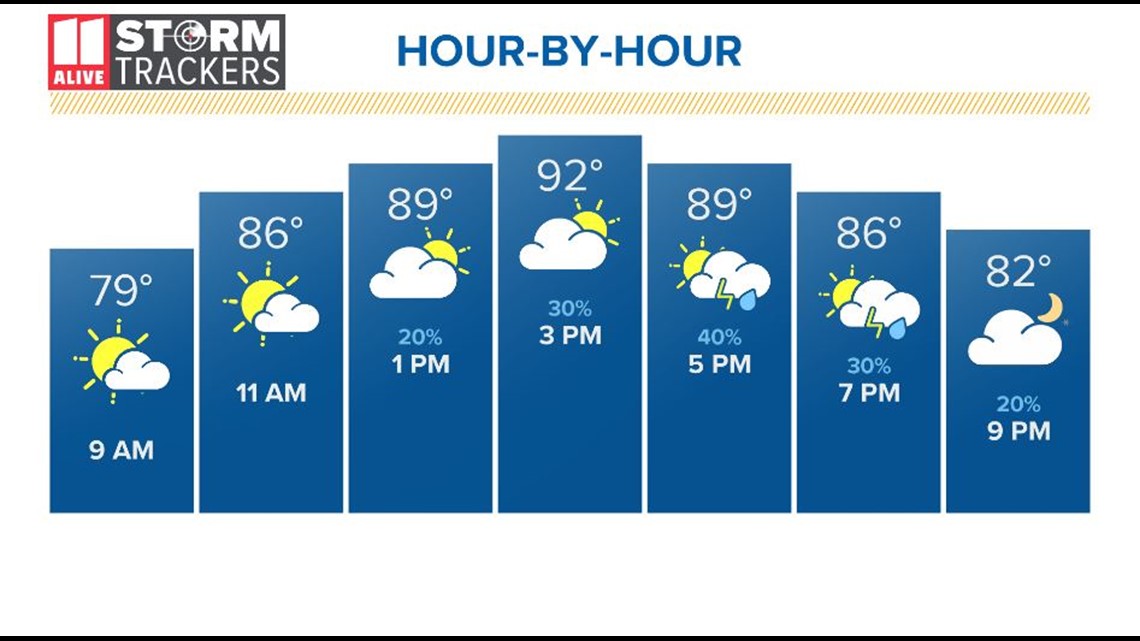 Evening Fireworks Forecast
Usually, when the sun goes down, the afternoon storms fall apart, but that may not be the case Thursday evening especially in the eastern portion of the Atlanta metro.
I'm keeping a slight chance of rain in the forecast for the rest of the night as a few isolated showers may drop by.
Have a plan to stay dry in case a rogue shower decides to come through!