ATLANTA — During the month of May, it seemed like someone turned off the water spigot over the southeast as we finished the month nearly 1.5" of rain below average.
The water will be turned back on over the region as we flip weather patterns for at least the first half of June.
We'll find daily chances of rainfall for at least the next seven to ten days.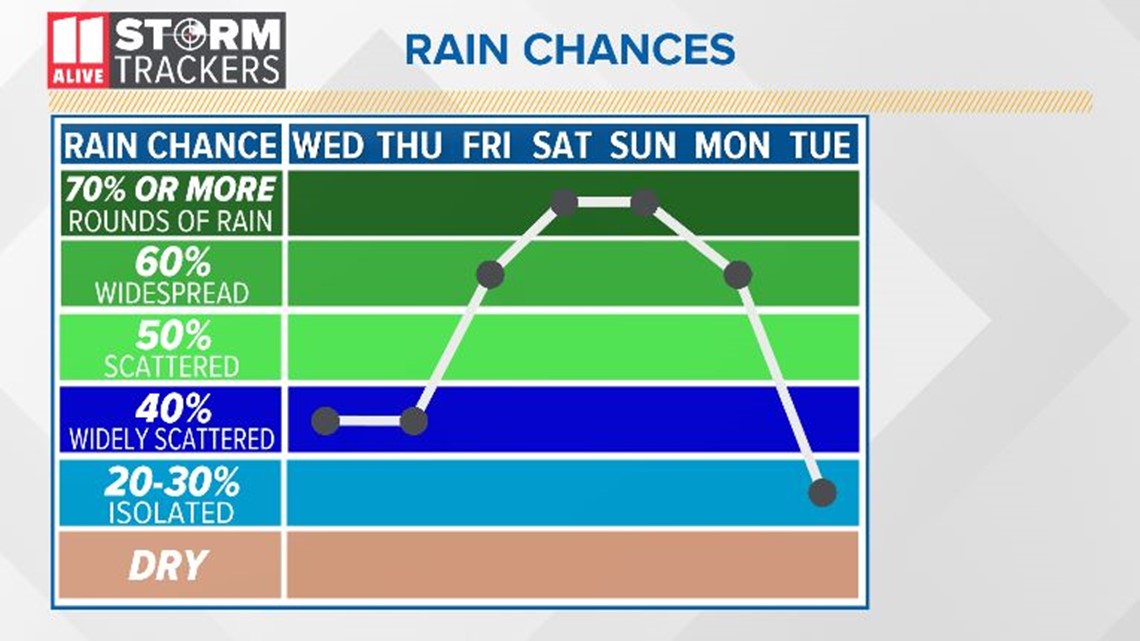 This should do two things to help your utility bills and our Georgia farmers:
1. While we finished May as the warmest on record in Atlanta, the rain showers and clouds should stop the sun from making it brutally hot outside.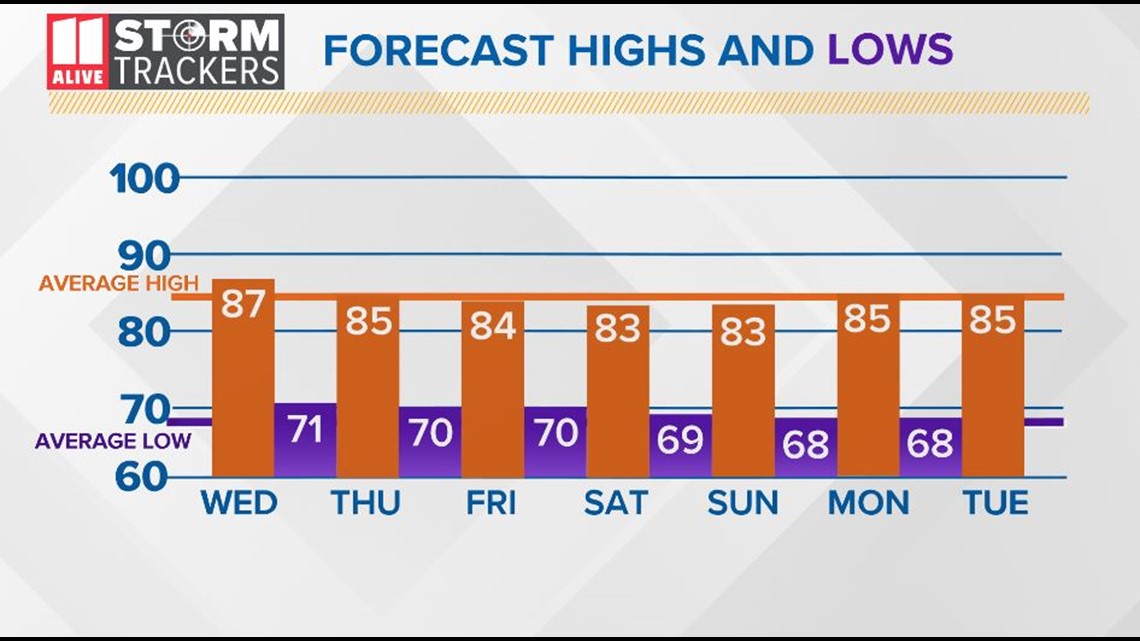 Temperatures actually look to be near normal with highs in the middle 80s.
2. Georgia has the worst drought situation in the United States with less than 7.5% of the state not considered abnormally dry.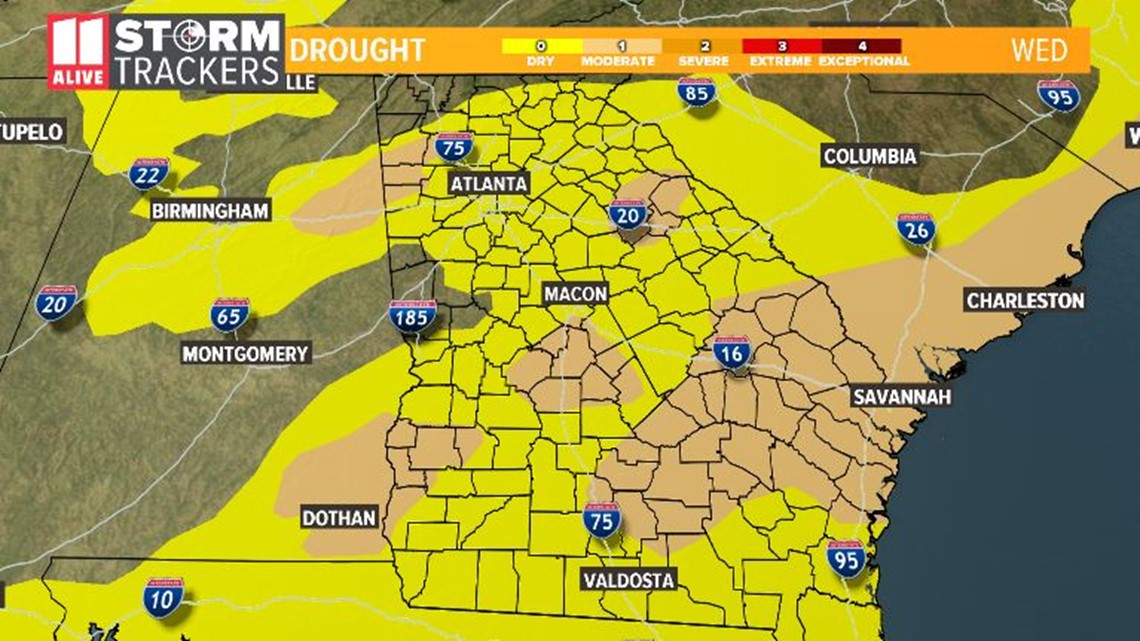 While the rain forecast for the next week has the highest amounts across north Georgia, away from the worst of the increasing drought, any amount of rain will help.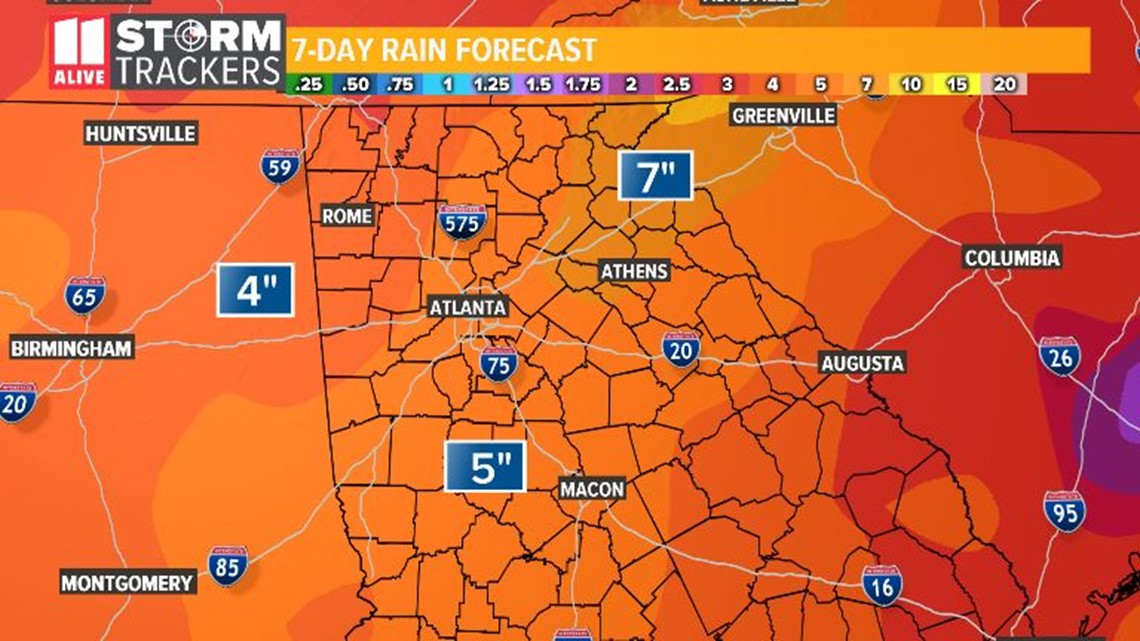 Keep the umbrella in your car for the next week or so, you'll probably need it!