Showers ending this morning. Look for partly sunny skies this afternoon.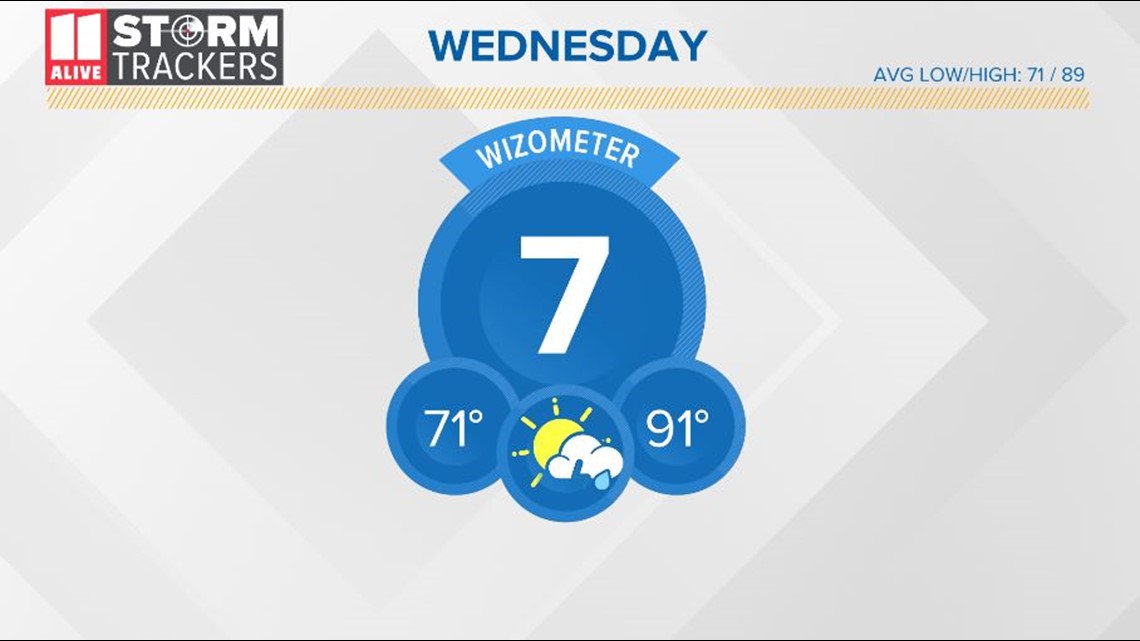 There will be a slight chance for a showers to develop in the area this afternoon (20 to 30% chance). Lows will be comfortable in the morning with the drier air in place we will be near 70 degrees The afternoon will warm up quickly though with a high temp expected to max out in the low-90s.
Rain chances will be around 30% Thursday with a chance for heat of the day showers through the beginning of next week with just a few isolated hit-or-miss storms expected. Highs will be warm in the low 90s for the next 7 days.