After starting out this morning with some clouds we have cleared to a partly cloudy sky.
Afternoon and evening widely scattered showers and storms are poised to develop. Rain chances at 40%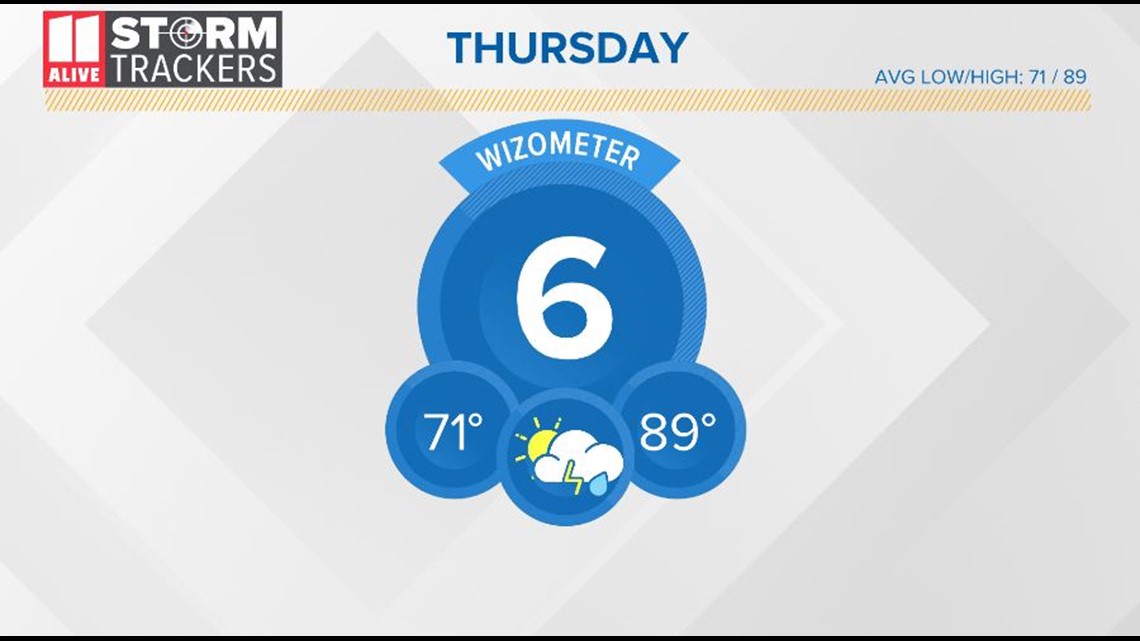 Highs today near 90, feeling like the middle to upper 90s with the humidity.
Mostly clear skies overnight with lows in the lower 70s
Rain chances go down to 30% on Friday with highs in the lower 90s. We continue with highs in the low 90s for Saturday and Sunday with only a 20% chance for an isolated afternoon shower. It will be humid. Those temps in the low 90s will feel more like the mid to upper 90s.
It remains hot into next week with afternoon isolated storms.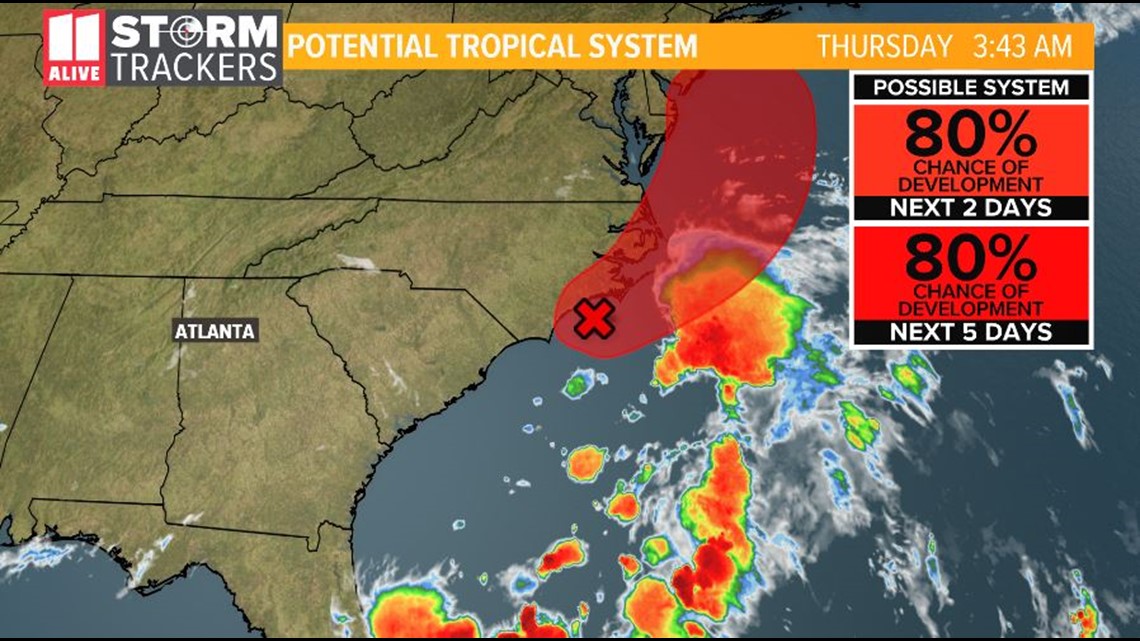 The National Hurricane Center is now giving the area of low pressure an 80% chance for development as it continues to push off the coast. The low is move northeast, away from our area. If it strengthens into a tropical storm or subtropical storm it would be named Fay.