ATLANTA — Mostly cloudy skies and rain chance will be around for much of this week.
Quick Forecast:

Tonight: Chance for a shower or two. Low:58
Wednesday: Chilly and unsettled 60% chance shower. High: 63
Thursday: Still cold, Lower rain chances (30%). High: 62
Discussion:
Isolated showers and storms will become more widespread overnight. A wedge pattern will bring our temps down in the mid 50s during the afternoon Wednesday. It will feel more like February than May!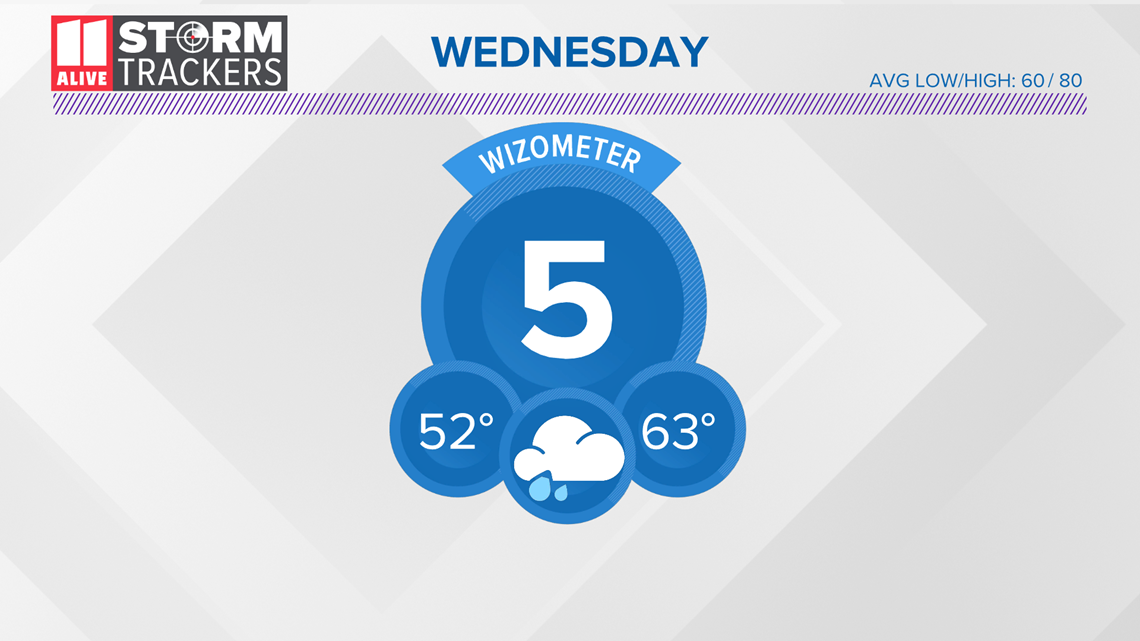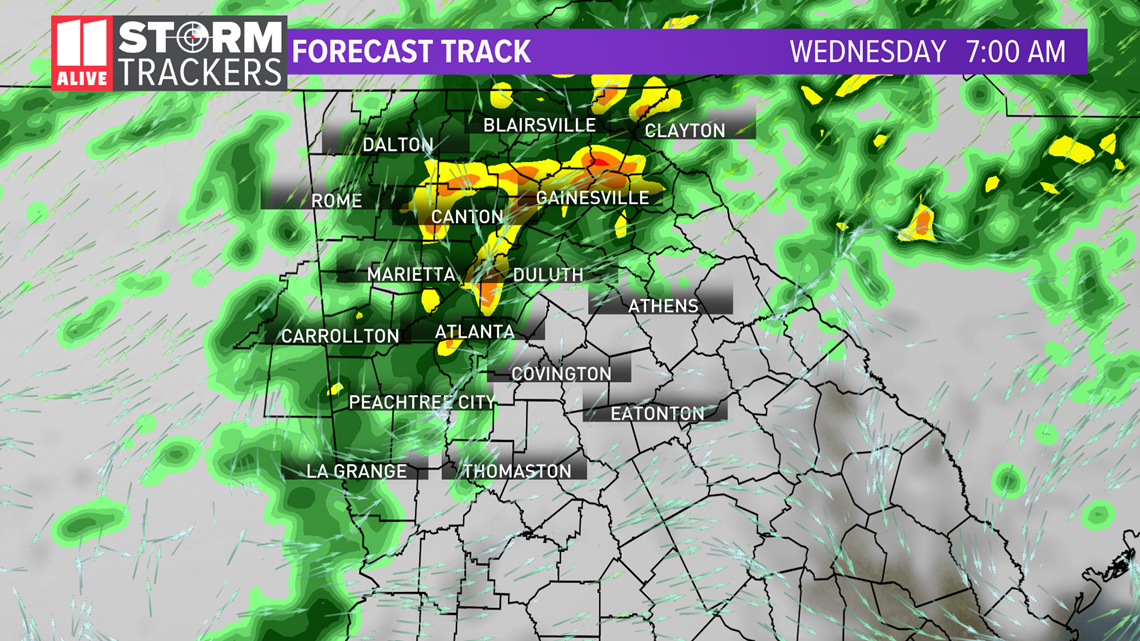 Another wave will move into our area Wednesday morning, increasing our chance for rain.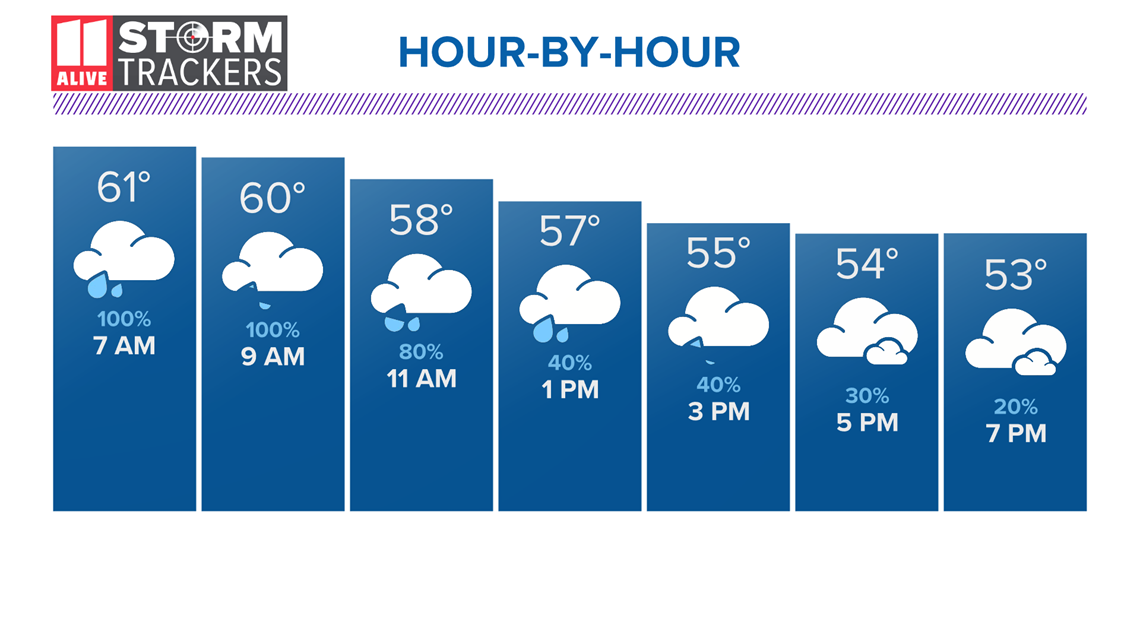 We will cool down by midweek. Temperatures will drop during the day down to the mid 50s Wednesday which is more like late February than mid-May!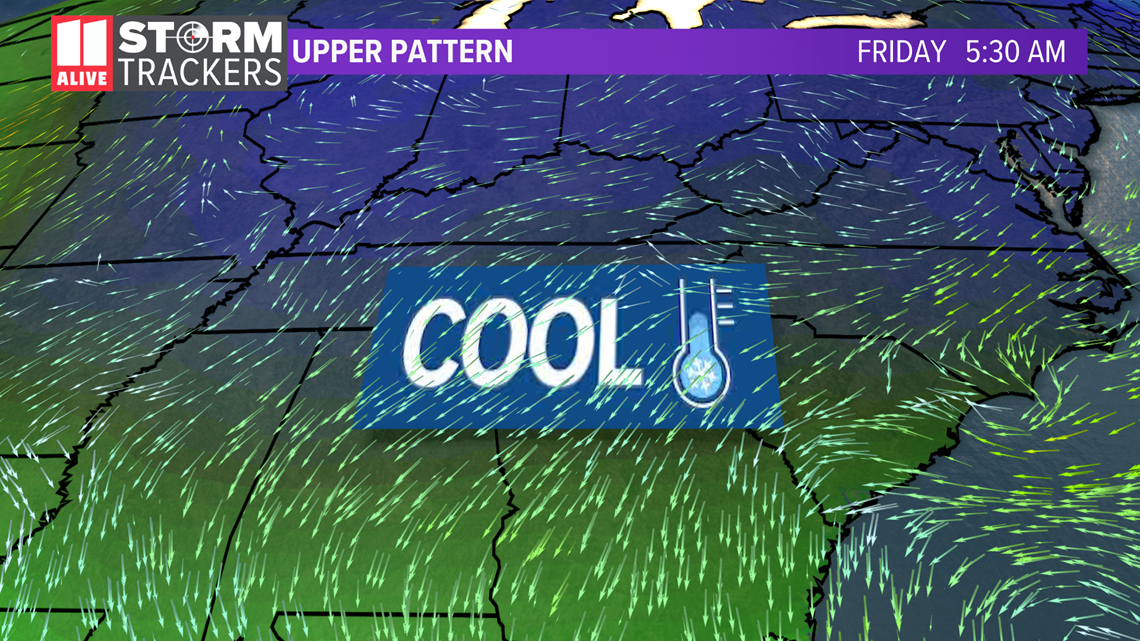 We will hold on to a low chance for rain Thursday (30%) Thursday will be another chilly day as well with temps in the 50s for much of the day. The high Thursday (62 degrees) will be around 18 degrees below average!
Full sunshine will returns Friday with temps back into the 70s to start out the weekend!.