ATLANTA — QUICK FORECAST:

Today: Cloudy. A few flurries/sprinkles possible. High: 38°.
Tonight: Cloudy skies. Low 27.
Saturday: Returning mostly sunny. High: 42°.
Sunday: Cold start. Sunny and still chilly. High: 47°.
As another slug of moisture works up the southeast coast this afternoon, we'll be pinpointing a winter weather threat for far eastern Georgia and the Carolinas. The good news in the recent model trends is that North Georgia looks much drier. This means little to no threat of wintry weather. We will continue to watch our southeastern counties (Jasper and Putnam) for light freezing rain, which could add a glazing on some roads and elevated surfaces.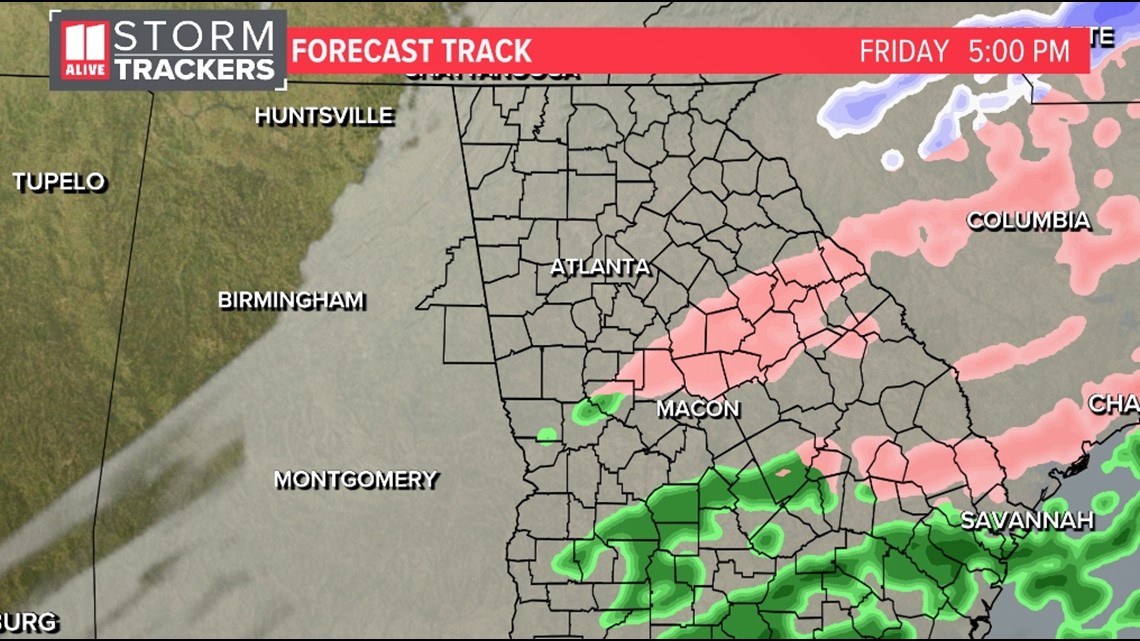 But despite that trend, it will still be cloudy and very cold. Temps start in the mid 30s and top out in the upper 30s.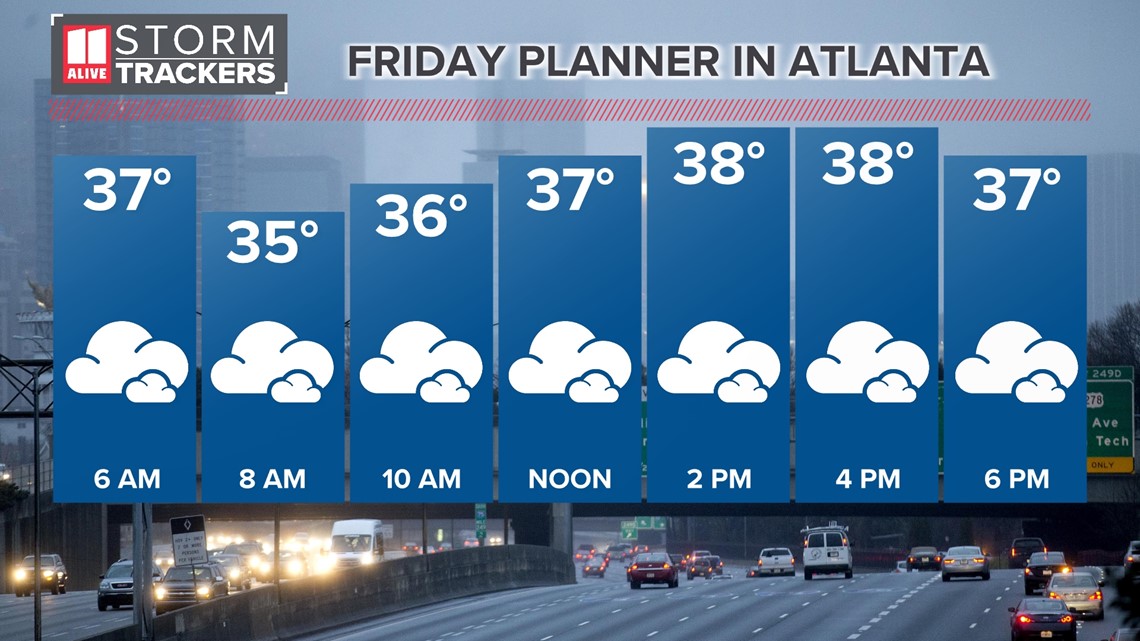 The chill sticks around for the weekend as well. Morning lows will be in the 20s with afternoons in the 40s.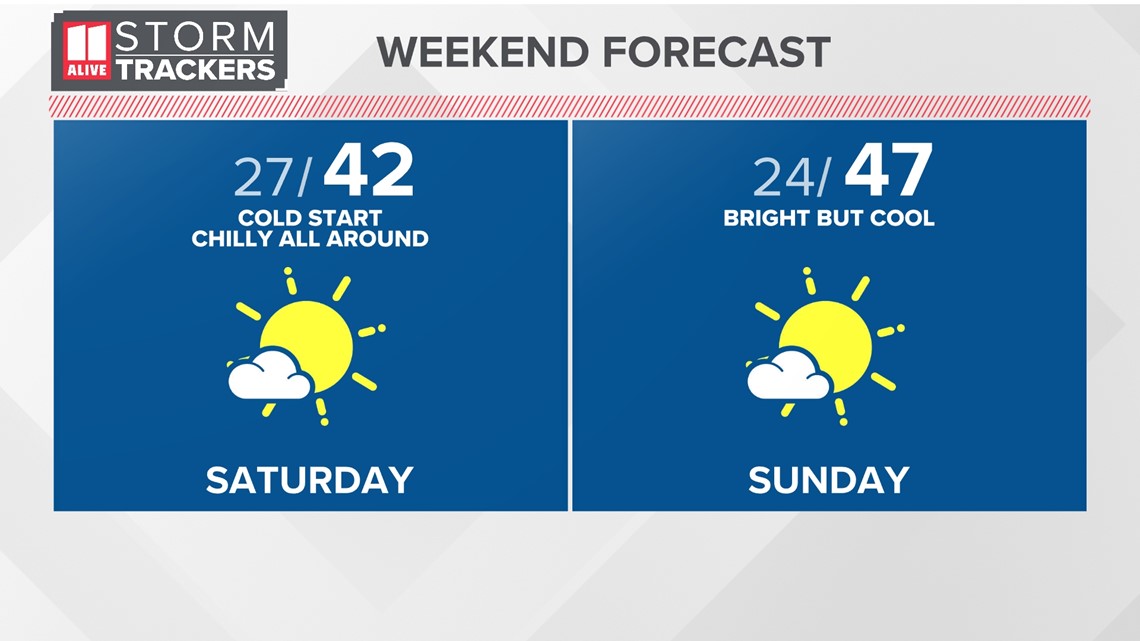 Monday is back near 50 with a partly cloudy sky. We bring back the chance for rain Tuesday with highs in the upper 40s.