ATLANTA — We are waking up to light rain , mainly the city of Atlanta and southward. The rain will be light to moderate in our southern most counties. Temps are starting in the 40s, and will heat up to the upper 50s this afternoon.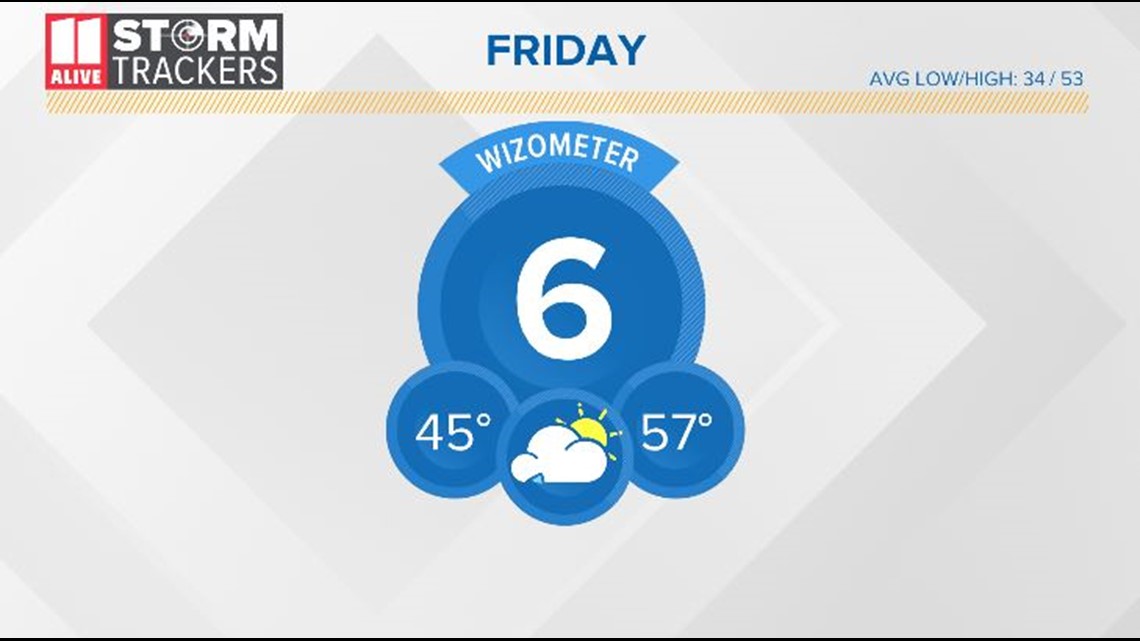 Friday's rain chance will vary greatly depending on where you are. A front remains stalled over southern Georgia. Central and southern Georgia will be very wet, meanwhile in northern Georgia it will be dry. Closer into the Atlanta metro area, our rain chances will be about a 40% in the morning in the city. To the south of I-20, the rain chance is higher. And furthest away from this stalled front to the north of I-20, the rain chance will be much lower.
Clouds will stick around through noon, then look for gradual clear from North to south later this afternoon and evening.
It will be a good start to the weekend. Mostly sunny skies prevail much of Saturday with highs in the upper 50s. More clouds will work back into the area Sunday with a low chance for rain during the evening. Better chance for rain to start the work week Monday.