The coldest air mass that we have seen since last January is expected to arrive next week! The question is will there be enough leftover moisture for this cold air to work with to get wintry weather across north Georgia.
As moisture associated with a frontal system moves out, there may be enough wrap-around moisture associated with the low pressure for a wintry mix to form Monday evening.
Temperatures will plummet into the 20s Monday night, so if we are slow to dry out, we may see a few flurries fly in our northern suburbs and perhaps 1 to 2 inches in the north Georgia mountains.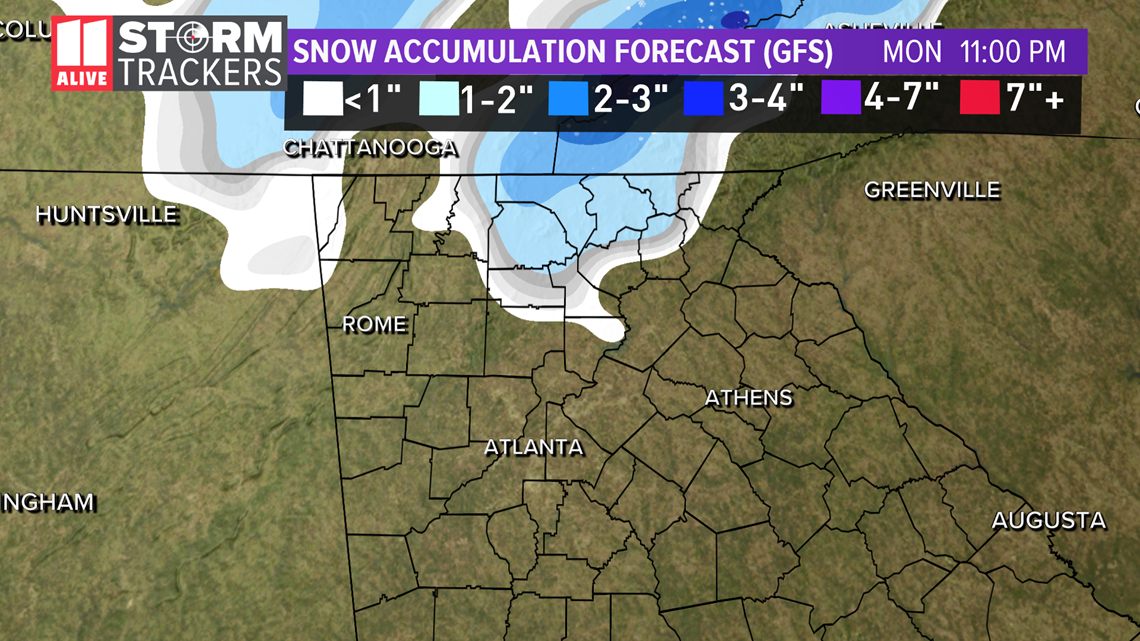 So your 11Alive Stormtrackers are not expecting much accumulation in north Georgia at this point, but we are expecting a dramatic drop in temperatures.
In fact, although few will see winter weather next week, everyone will feel the cold blast as polar air move in.
A hard freeze is possible Tuesday and Wednesday morning - so get ready to bundle up!