ATLANTA — QUICK FORECAST:
Today: Partly sunny skies. High:57
Tonight: Mostly cloudy skies. Low: 46°
Thursday: Rain. Ending by the afternoon. High: 48°
Friday: Light snow or mix. High: 37°
More sunshine is forecast today, but there will be a few extra clouds in place. Temperatures will be mild as highs reach the upper 50s.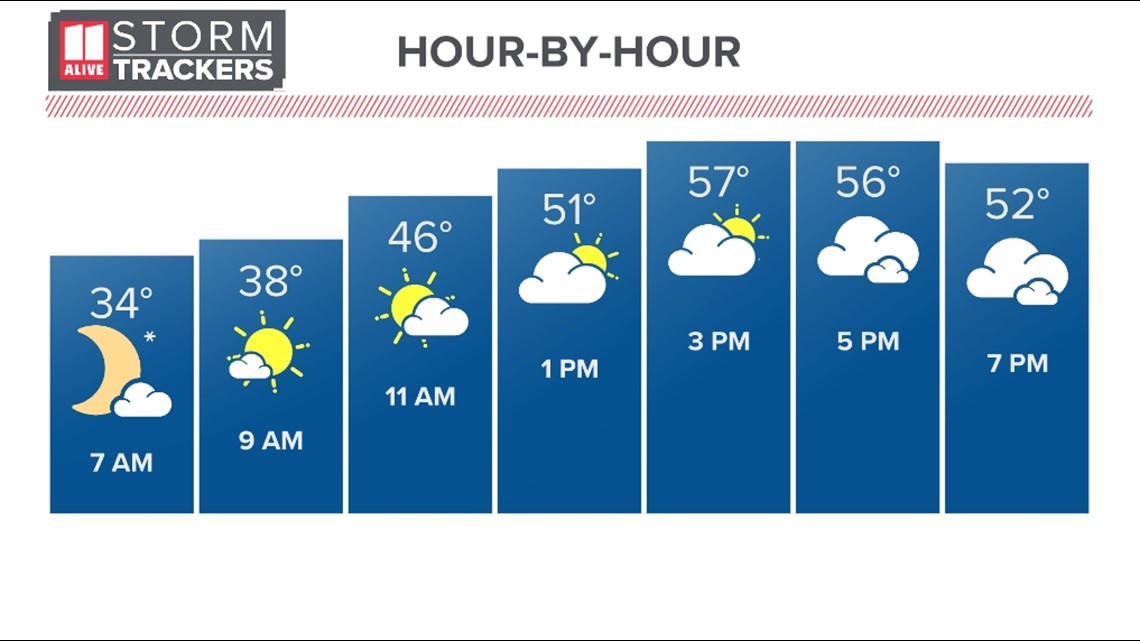 More clouds will move in tonight, and the rain will follow as a cold front approaches the area.
The rain will be falling through the overnight into Thursday morning. The rain will be heavy at times with a few lingering showers around when you wake up on Thursday.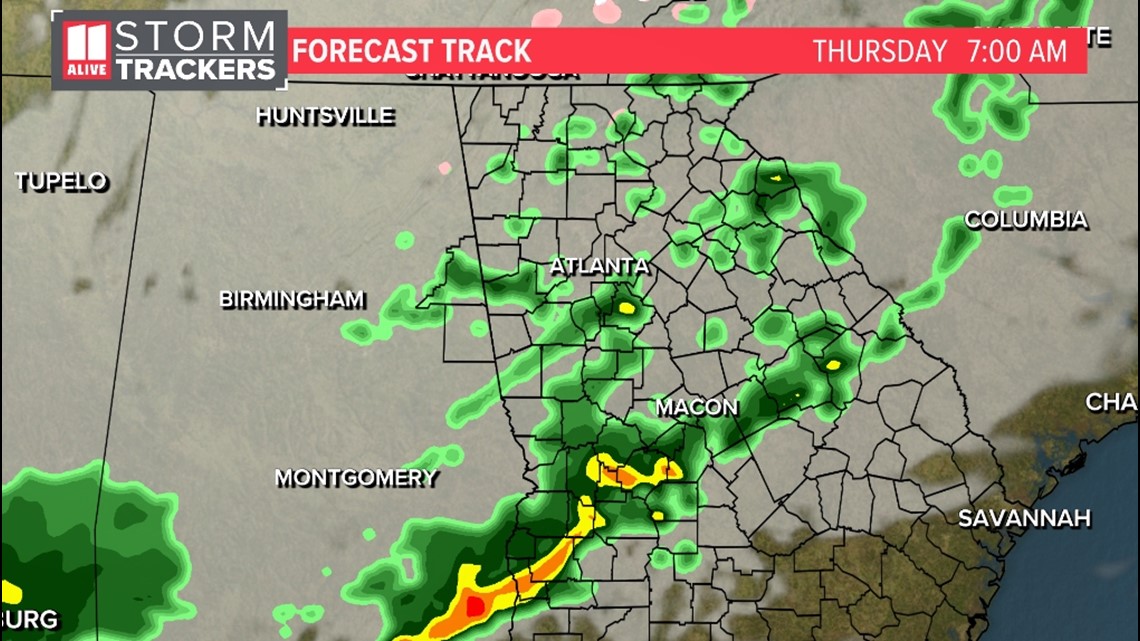 The rain push south by Thursday afternoon, but will return by Friday. Cold air behind the front will push south.
As the precipitation moves north it will interact with the cold air and light snow and or freezing rain will be possible.
With the latest model runs, it appears that much the precipitation will be over the central parts of the state (Macon area). Amounts are still too early to predict, but at this time, the amount appear to be very light.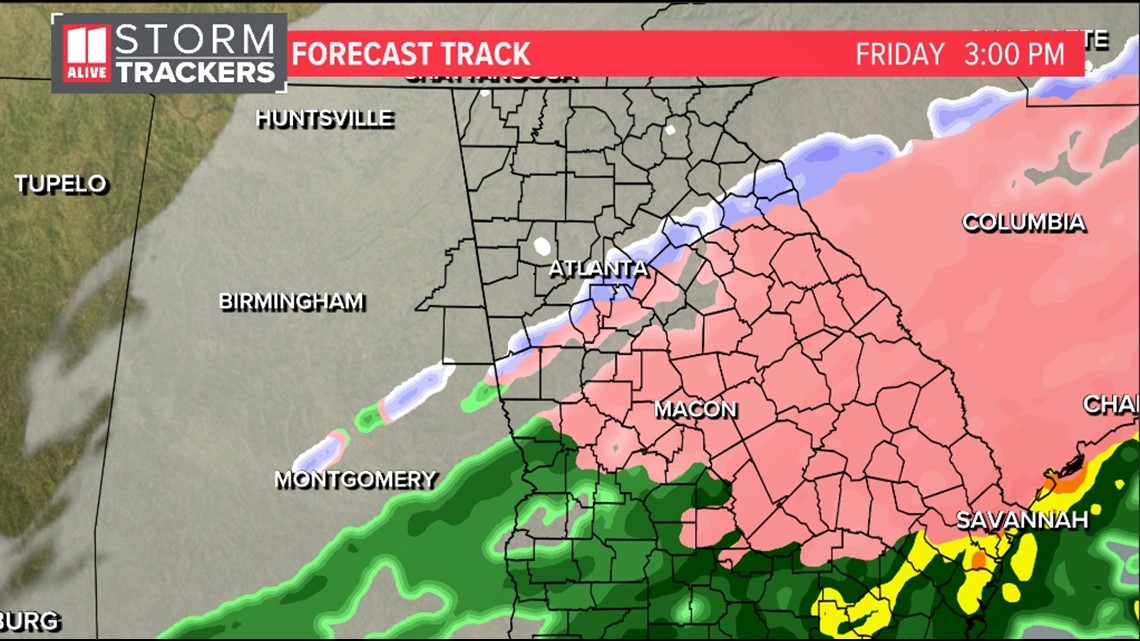 It also appears that the precip will be ending by Saturday AM. This is a better outlook for our area, but things could change. Please continue to pay close attention to the forecast over the next few days.
Here's another look at both the GFS and Euro Models, both showing less impact for North GA and lower amounts of the winter precipitation.