Temperatures will be hot again on Sunday with a high of 93. There will be enough heat and humidity to give us just a 20% chance for a shower. Most of us will stay dry. Any showers that develop, could have some heavy rain with them and some lightning.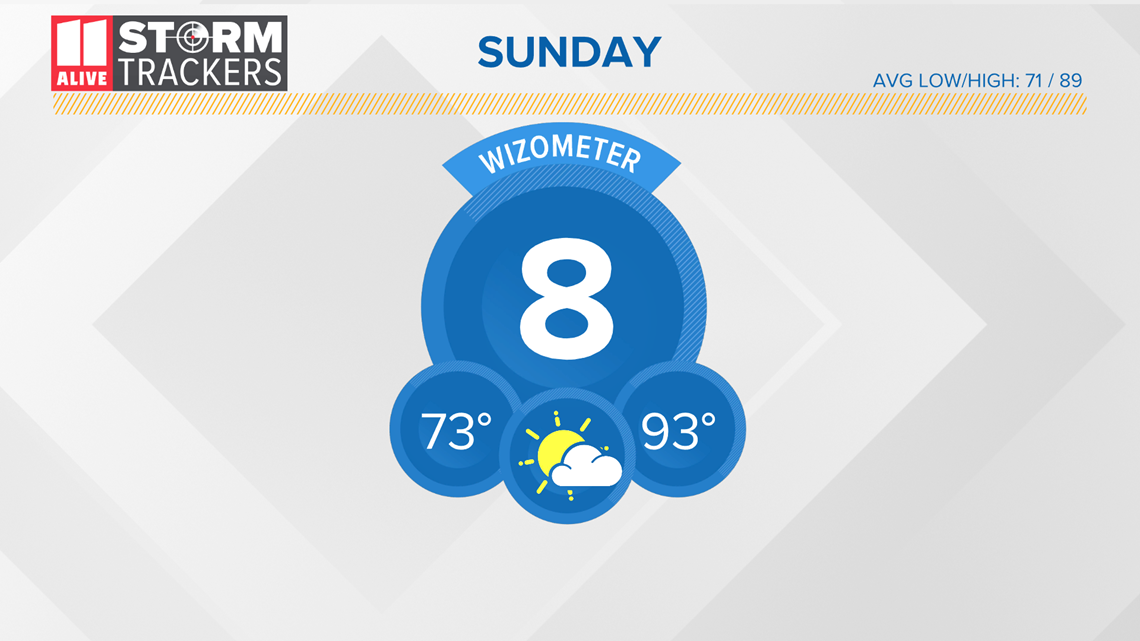 Rain chances will be on the rise this week! Increased moisture and heat will lead to more widespread coverage of storms.
We go to a 40% chance for showers on Monday. It will still be the afternoon and evening variety of storms. We will be watching a few disturbances that will move through that will enhance the rain chance at times. We will have a 40% chance on Tuesday through Wednesday. The rain chance goes up to 50% on Thursday. We return to a 30% chance for showers for Friday and Saturday.
Even with the higher rain chances, temperatures are still expected to get into the lower 90s each day.