A warm and humid starts gives way to more of the same this afternoon. There is only a 20% chance for some isolated showers to develop after 2pm.
Highs in the middle to upper 80s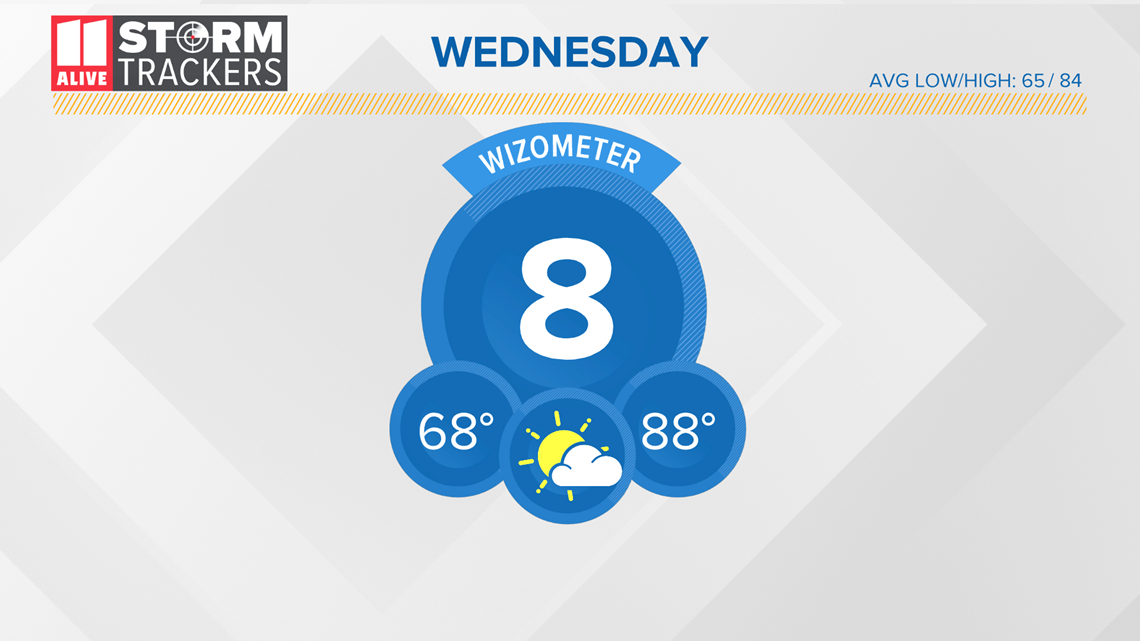 Warm again tonight with lows in the upper 60s, an isolated shower can't be ruled out tonight either.
The humidity will increase a little more over the next few days. That moisture will mix with some hot temperatures to kick up a few afternoon showers for the next few days.
Afternoon widely scattered showers and thunderstorms are possible every day into the weekend. High temperatures will be dependent on rain coverage and timing but generally in the middle to upper 80s.
We're watching tropical storm Cristobal in the southern Gulf of Mexico. Based on the latest forecast track, the center of the storm will stay to our west. It will increase Gulf moisture moving in. That will keep us with a little better chance for scattered showers.
It may have implications on our forecast early next week depending on the track and intensity of the storm.