Flurries blanketed parts of north Georgia on Monday morning, in what was for many areas the first snow of the season.
North Georgia snow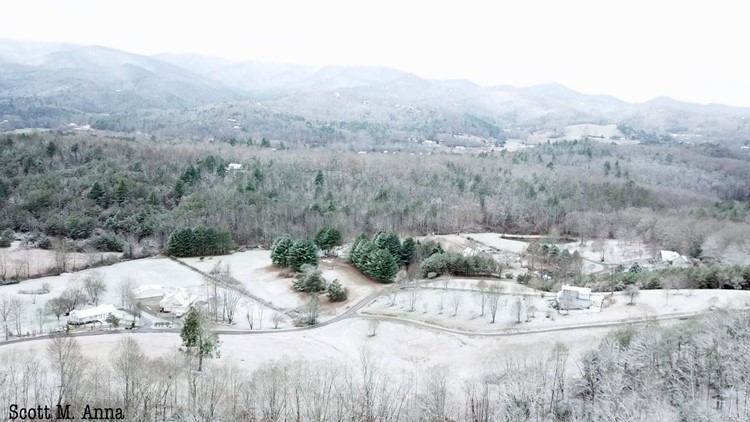 Scott M. Anna shared photos from Union County, tagging his photos in Choestoe.
"Momma Nature provided a beautiful white carpet this morning," he wrote.
Rosemary Willmot guessed there had been about a half-inch of snow, as she shared photos from outside her home in the Cohutta Mountains northwest of Blue Ridge.
She wrote it was "lovely up here in the Cohutta Mtns this morning."
Another user, Timothy W. Garrett, shared photos of the woods from Hiawassee. He said they were taken under Brasstown Bald on Spaniard Mountain.
"1st snow of this season! It is not going to stay long, but it's still pretty!" he wrote.
The 11Alive StormTrackers are predicting a warmer winter overall this year - but report there is a good chance we'll see at least one strong cold front that could drop a couple inches of snow on Atlanta.
The winter pattern expected for the area usually gives us warmer than average or normal temperatures and wetter conditions, but can also be supportive of large snowfall or ice events.