ATLANTA — The Atlantic hurricane season has officially begun. Early Sunday morning, Tropical Storm Alex formed after inundating parts of southern Florida with flooding rains the last two days.
Although the storm brought many threats to south Florida, it didn't have a well-defined center of circulation, something needed to officially be named. Finally as of 2 a.m. Sunday, satellite data and observations collected through the Hurricane Hunters confirmed that a closed low had formed and officially 'Alex' was named.
From here, the storm travels through the Atlantic and may brush Bermuda late Monday. On its journey, it will be churning up ocean waters, so there is an elevated rip current risk along the east coast from Florida up through the Carolinas.

The system formed partly from the remnants of Hurricane Agatha that moved into Mexico on the Pacific side. Those remnants crossed over Central America and emerged over water again off of the Yucatan Peninsula.
You may be wondering why it is named Alex and not keep the name Agatha. It got the name Agatha when it developed in the Pacific Ocean. The Pacific has a different name list than the Atlantic basin. So, if the remnants from Agatha develop again in the Atlantic basin, it would acquire the first name on the Atlantic list which is Alex.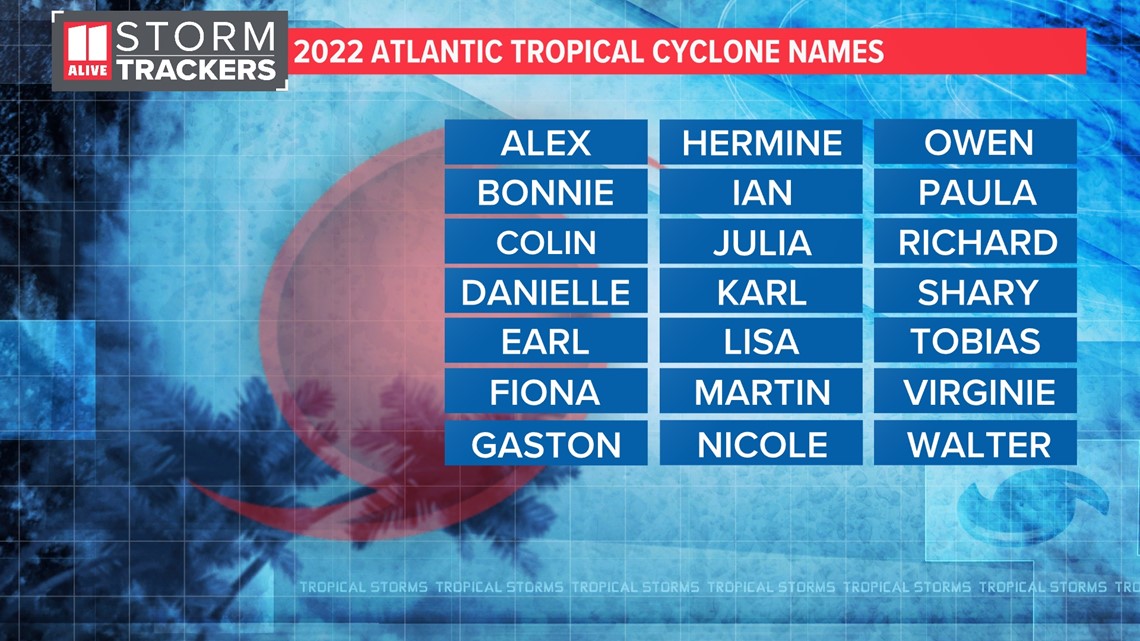 Although this storm formed just 5 days into the start of hurricane season, it is a little later than our first named storms in recent years. Since 2015, we have had named storms before June 1st in the Atlantic basin.
NOAA's forecast for the Atlantic season called for another active year with above-normal activity. They are forecasting six to ten hurricanes and three to six major hurricanes.