As Tropical Storm Florence moves through North Carolina after making landfall as a Category 1 storm, the 11Alive StormTrackers will keep you up to date with the latest information about where it is headed and what you need to know about its current path.
Florence outlook
Florence makes landfall as a Category 1 hurricane and continues its westward through the Carolinas.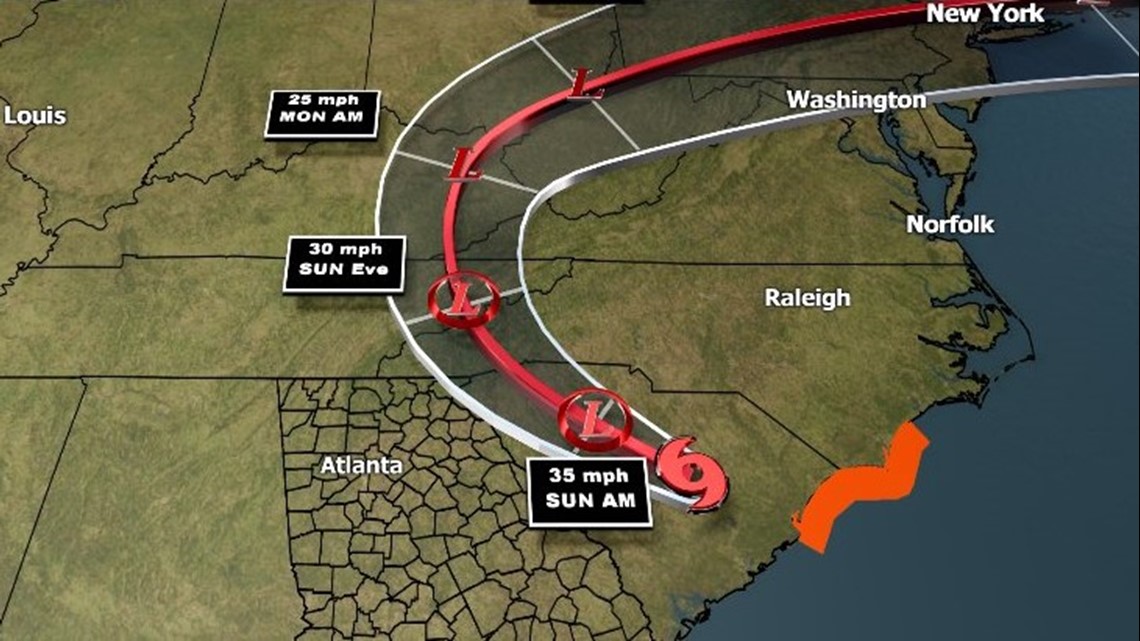 Spaghetti Models
Each line represents a computer model and its best "guess" as to where the center of the storm will go. When plotted together on a map, the flowing together of the multiple models appear like strands of spaghetti -- hence the name, "spaghetti models."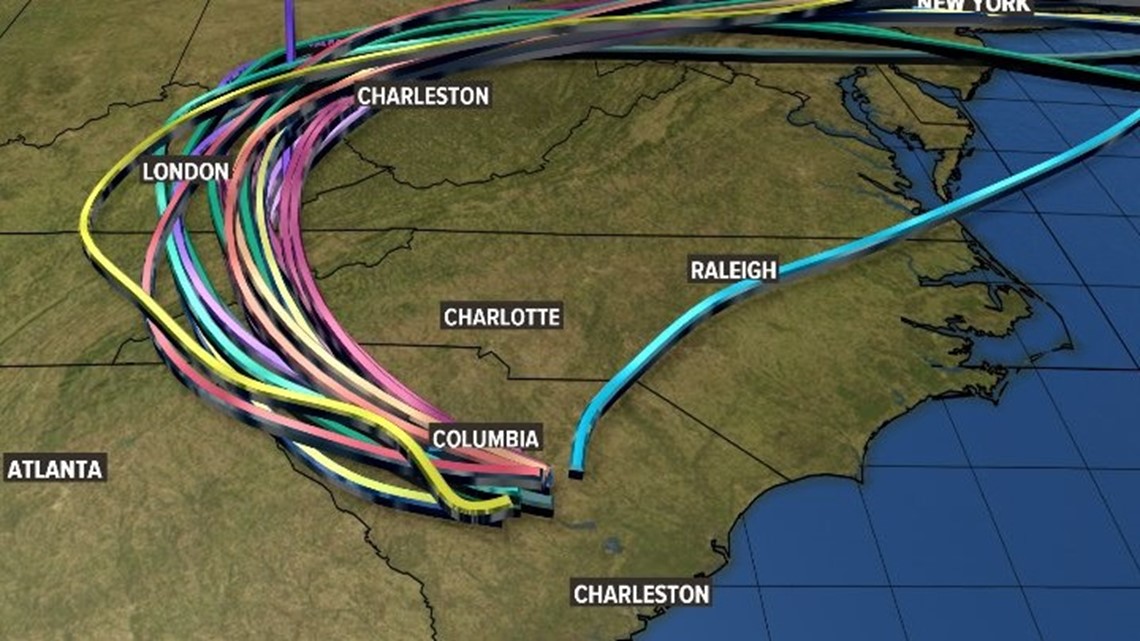 Florence current projected path
Hurricane Florence is projected to through the coastal area of the Carolinas after making landfall Friday morning.
Radar
The latest Radar image for the Carolinas, showing Tropical Storm Florence. A threat for tornadoes will continue in the outer bands on the north side of the storm.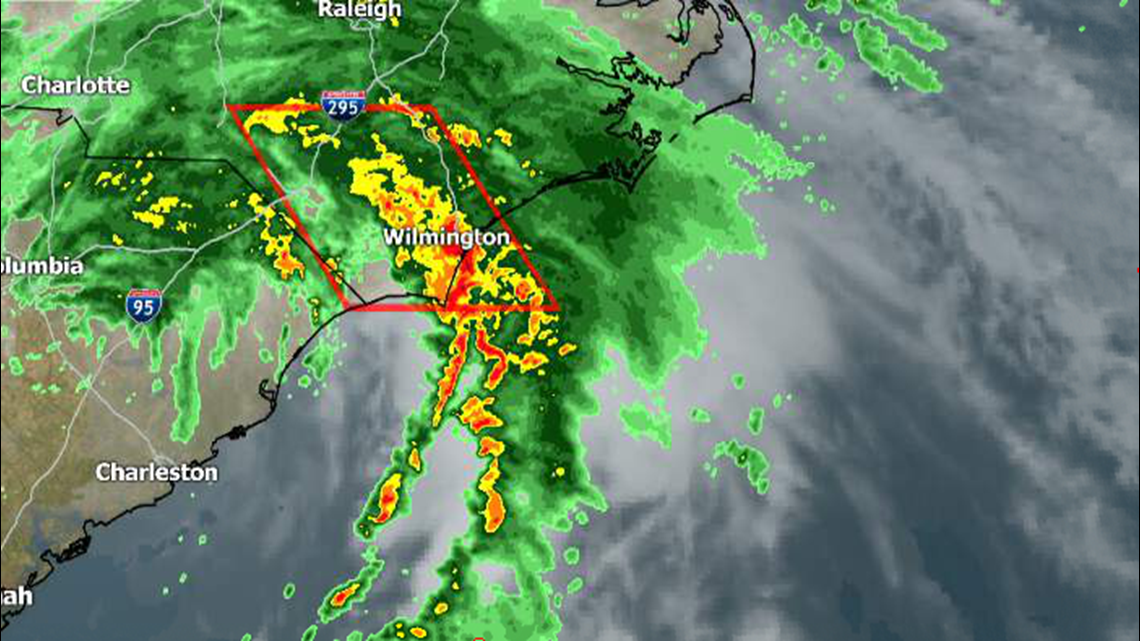 Land hazards
In many areas, the flooding may be considered life-threatening as it may cause extended flash flooding with little or no warning. Landslides and falling trees or power lines may pose an additional risk in some areas.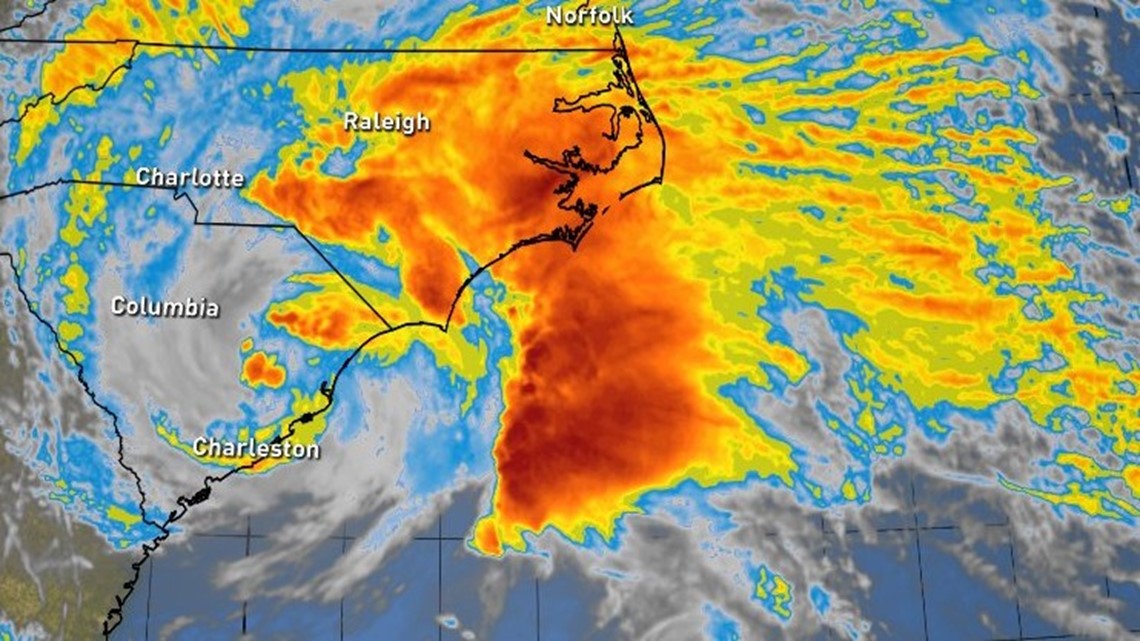 Wind threats will be higher along the Georgia-South Carolina line.