The White House approved seven more Georgia counties for federal individual assistance for areas affected by Hurricane Michael.
This brings the total to 13 counties. Crisp, Grady, Lee, Mitchell, Terrell, Thomas and Worth counties were approved Tuesday evening. Baker, Decatur, Dougherty, Early, Miller and Seminole counties were previously approved
Also, 31 counties were already approved for public assistance, which assists with emergency work and debris removal.
Photos: President Trump, First Lady Melania tour Macon, Georgia after Hurricane Michael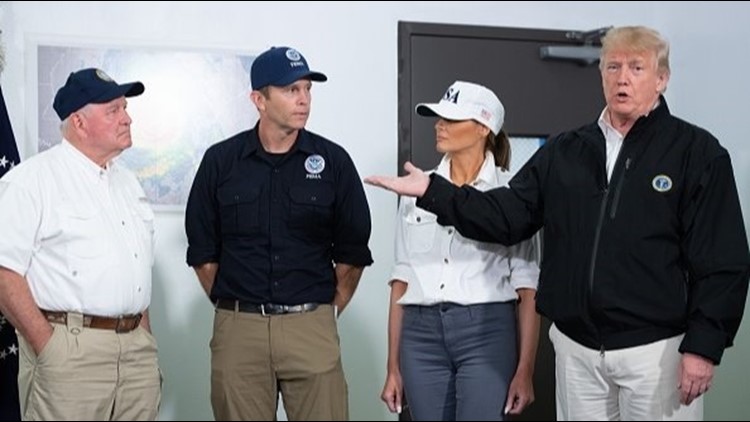 Individual assistance makes federal funding available to individuals and households, including grants for temporary housing and home repairs. Low-cost loans to cover uninsured property losses and other programs are also made available under federal individual assistance.
"I appreciate President Trump's quick approval of our requests for federal assistance in the Georgia communities most heavily affected by Hurricane Michael," said Gov. Nathan Deal. "Our partners at the federal level, including the Federal Emergency Management Agency (FEMA), are working diligently alongside state and local officials to help our communities recover as quickly as possible.
"I appreciate both President Trump and Vice President Pence visiting Georgia this week to show their support and reiterate the federal government's commitment to Georgia's citizens during the response and recovery process. I'm also proud of the brave efforts of Georgia's first responders, emergency management officials, law enforcement officers, medical professionals, recovery teams and others who are providing much-needed aid to residents of the impacted areas."