ATLANTA — Slow moving Beta is dumping plenty of rain along the Texas coast causing widespread flooding. Beta is now classified as "post tropical." This means it has lost its tropical characteristics. Max winds are now at 30mph. It is moving NE at 8mph.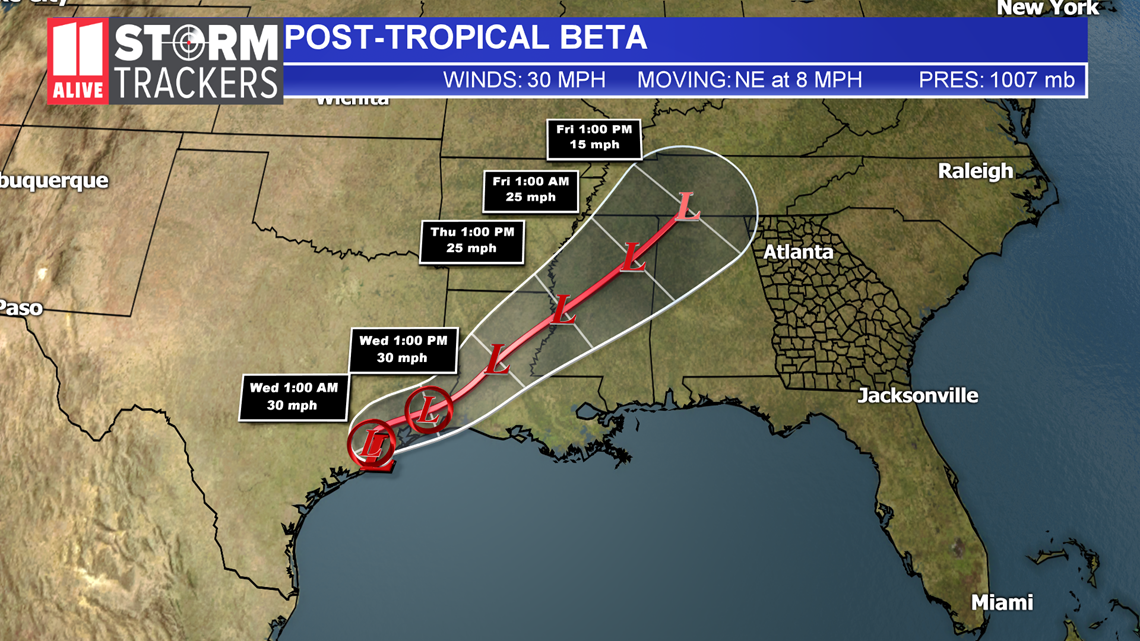 We will be closely tracking the remnants of Beta as it tracks just west of Georgia. The lingering area of low pressure moving closer to us will help our rain chances increase for the end of the week.
Post tropical Teddy
Teddy is also "post tropical." Winds are still around 70mph. It will bring wind and rain to the coast of Nova Scotia. It will also bring major waves along the coast. It will eventually weaken as it moves northward.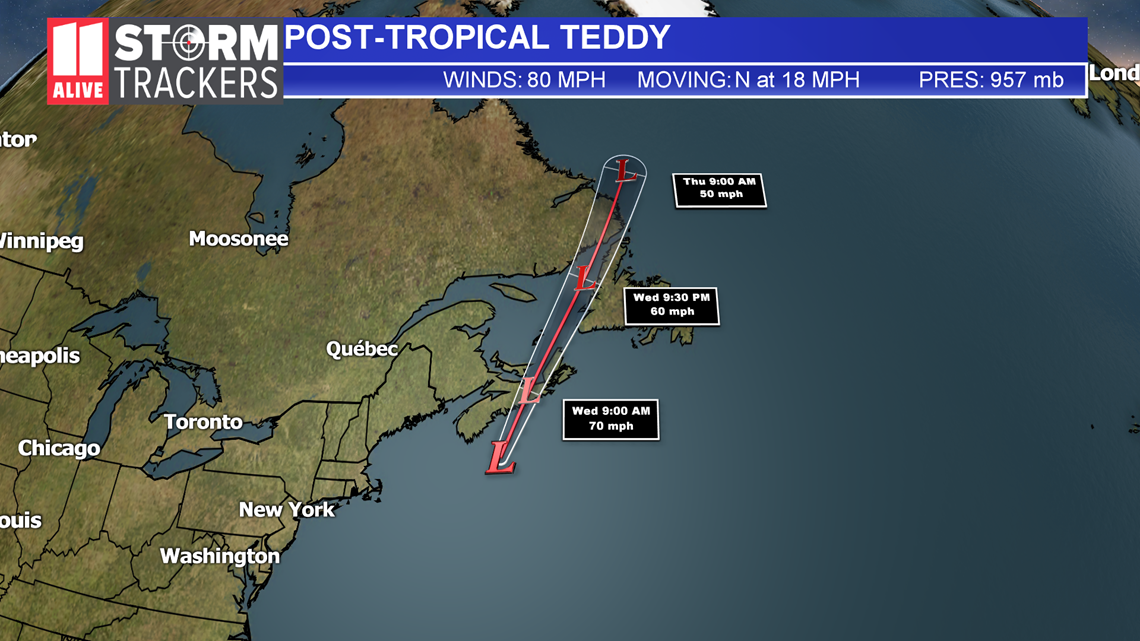 Post Tropical Paulette
Paulette is also considered "post tropical." After become a tropical storm for a second time...it has now weakened for a second time near the Azores.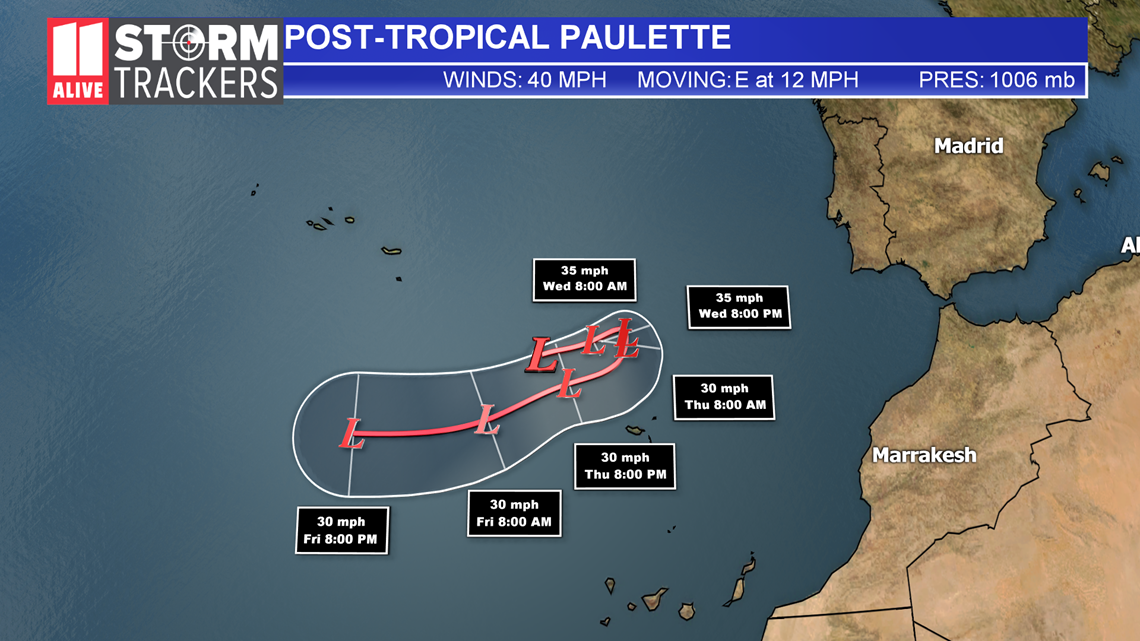 We have now used every name on the National Hurricane Center's 2020 Hurricane name list.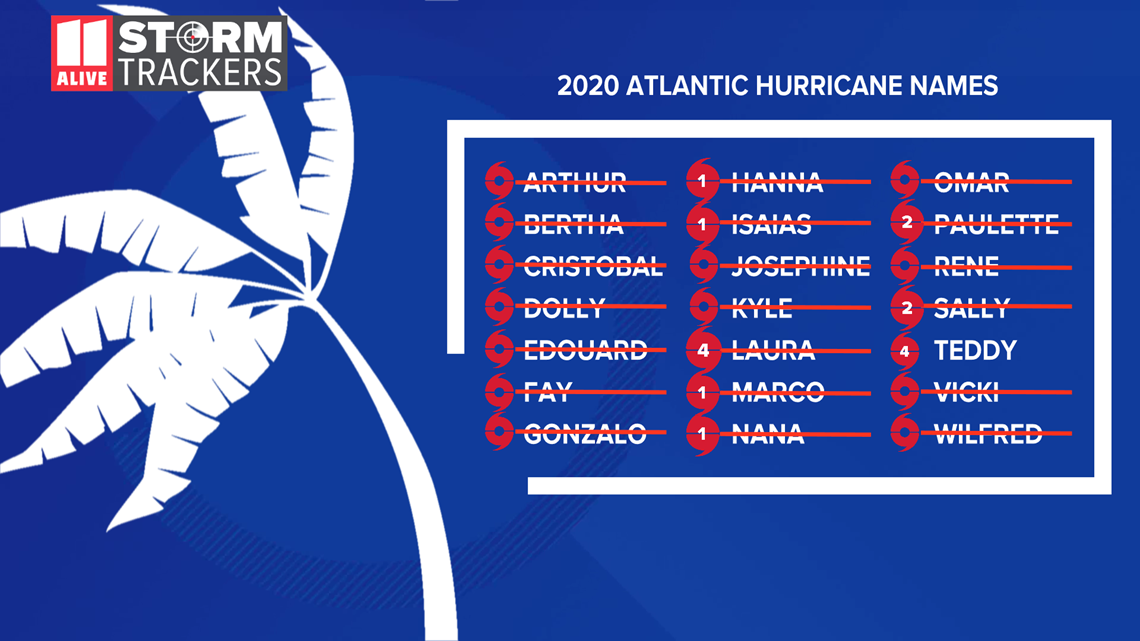 We now turn to the Greek alphabet. We've only run out of names one time before. That was in 2005. We had 27 named storms that year. We got through Zeta in 2005. Who knows how far we will get this year.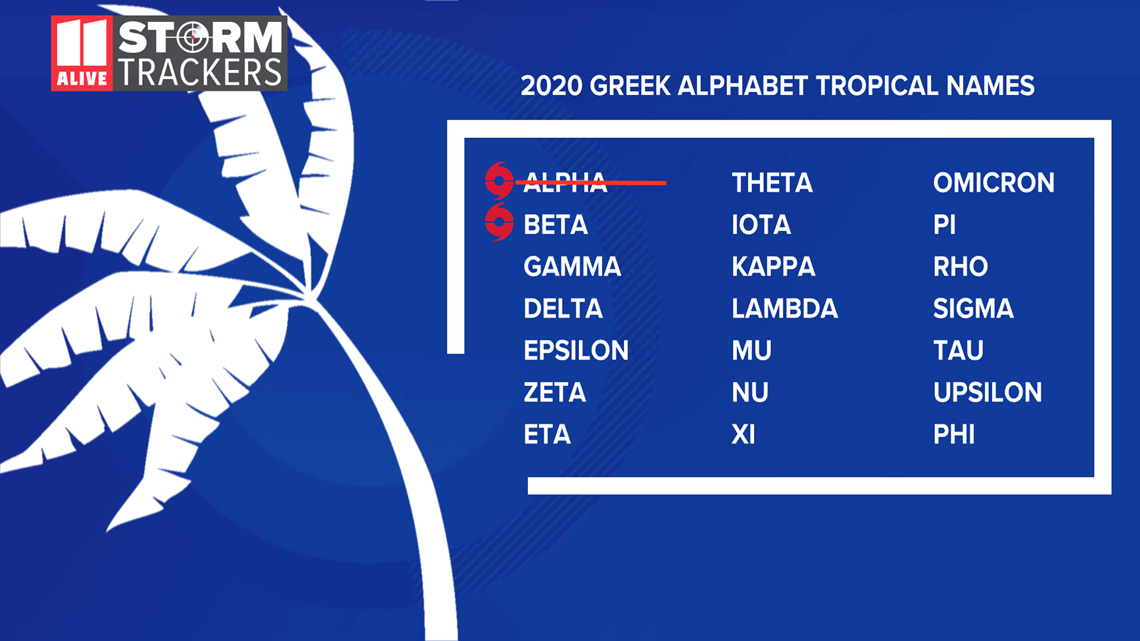 The 11Alive StormTrackers will continue tracking any developments in the tropics during this busy hurricane season.