ATLANTA -- Tropical Depression Florence has claimed more lives as it makes its way across the Carolinas.
The latest official counts put the death toll at 18 people in North Carolina and South Carolina. Causes have varied greatly but included falling trees, house fires and at least one case of electrocution. The South Carolina Department of Public Safety has also confirmed that three have died in South Carolina - two from carbon monoxide poisoning and a third from a single-car accident.
As of 11 a.m. Sunday, strong wind gusts are continuing to batter portions of North and South Carolina with far outer bands sending some rain into Georgia. Southern and central portions of North Carolina into far northeast South Carolina can expect an additional 4 to 6 inches of rainfall with isolated 8-inch rainfalls possible on Sunday, which will bring totals in excess of between 30 and 40 inches along the North Carolina coastal areas south of Cape Hatteras. This will mean catastrophic flash flooding and continued river flooding.
In west-central Virginia and parts of West Virginia, torrential rains in excess of 6 inches of rainfall may lead to additional flash flooding and river flooding, along with an elevated risk of landslides.
Closer to the center of Florence, a risk of tornadoes continues to be a threat for portions of North and South Carolina on Sunday. A new Florence-related tornado watch has been issued for portions of North and South Carolina through at least 5 p.m.
Tropical Depression Florence: the latest on the storm's forecast track
The National Weather Service Weather Prediction Center's 11 a.m. update indicates that the center of Tropical Depression Florence is about 40 miles southwest of Columbia, South Carolina and about 215 miles southwest of Raleigh, North Carolina. Maximum sustained winds are at 35 mph with higher gusts.
PHOTOS: Florence unleashes havoc on Carolinas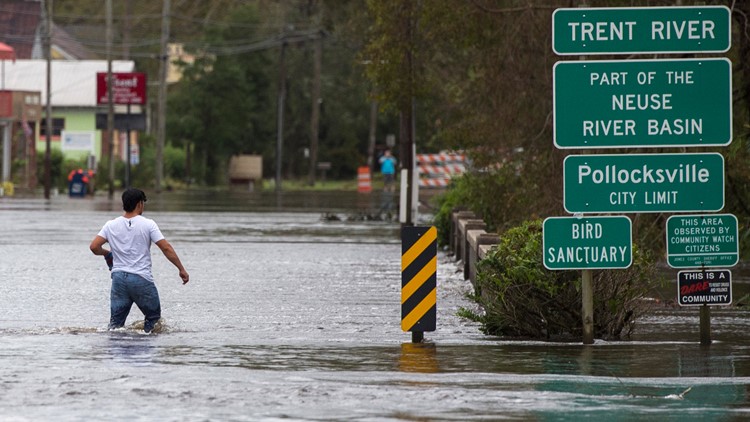 Florence is moving to the northwest at 10 mph. An increase in forward speed is expected on Sunday, followed by a turn toward the north and northeast with an even greater increase in forward speed on Monday.
On its current track, Florence's center will move across the western Carolinas on Sunday and then recurve over the Ohio Valley and Northeast U.S. Monday and Tuesday.
All tropical storm warnings have been discontinued. Interests in the Southeastern and Mid-Atlantic states should monitor the progress of Florence due to the ongoing heavy rainfall threat the storm presents.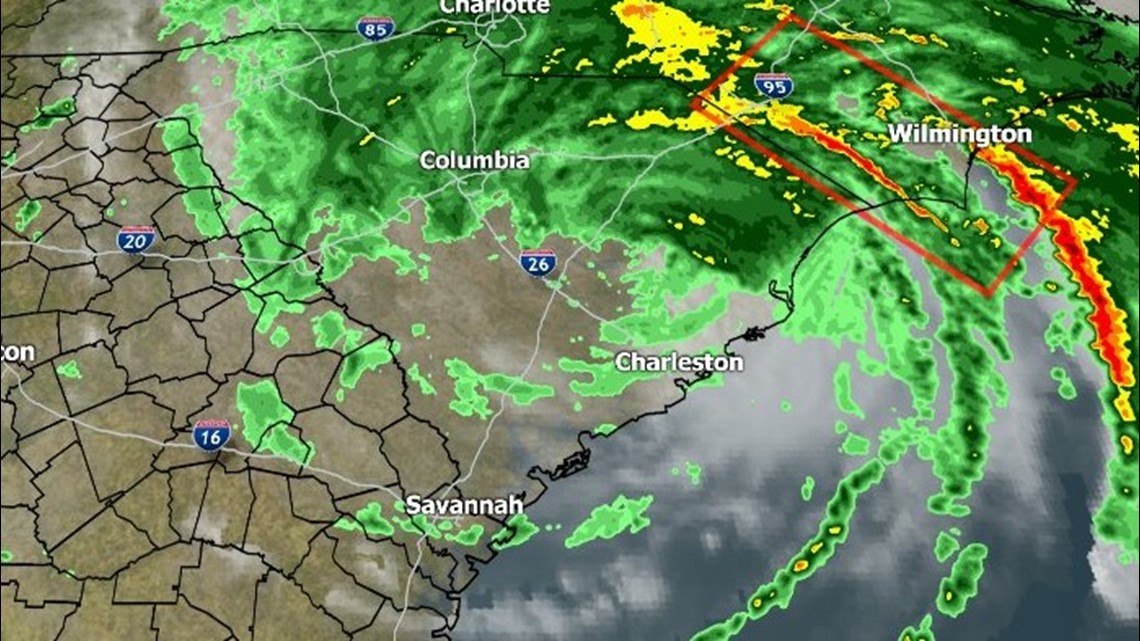 Impacts on Georgia
Florence is forecast to continue to move toward the South Carolina-Georgia border before turning northward on Sunday.
Forecasts for north Georgia call for showers and thunderstorms on Sunday, with a greater chance in eastern areas. A wind advisory has been issued for Rabun and Habersham counties.
Overall, impacts in Georgia are expected to be less severe than coastal communities.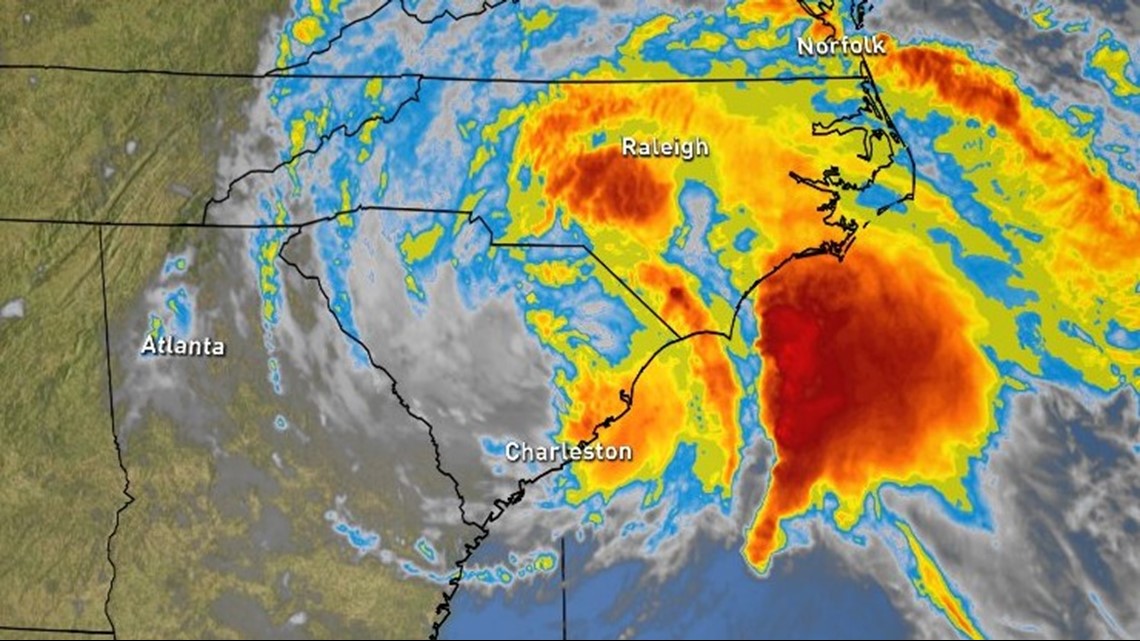 PHOTOS: Coastal cities brace for Hurricane Florence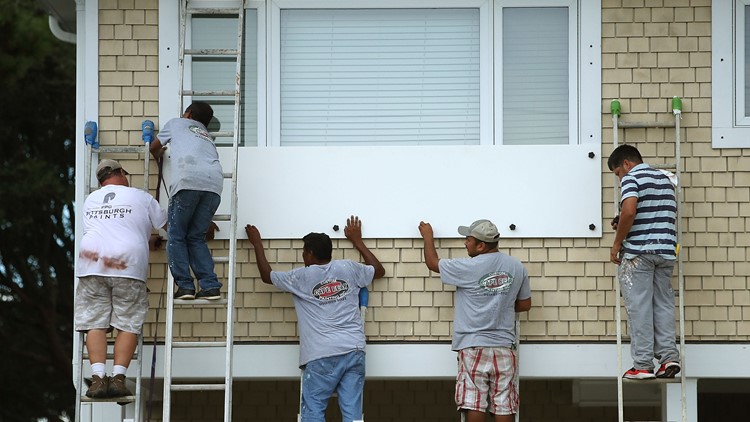 This situation is still fluid and still subject to change, and as a result, viewers are advised to stay with the 11Alive StormTrackers and 11Alive.com for the latest information along with any updated advisories or warnings.