ATLANTA — While Hurricane Dorian may have moved on from the Bahamas, the destruction left behind in the storm's wake is just beginning to be realized.
The storm - a catastrophic category 5 hurricane when it made landfall Sept. 1 in Abaco - left the northern islands of the Bahamas virtually wiped out.
RELATED: These images show the sobering devastation Hurricane Dorian left on the Bahamas
Now, attention is turning to the long journey of rebuilding lives and the island.
Celebrities like Rihanna, cruise lines and other corporations with connections to the Bahamas have all stepped up to offer donations to the relief effort. Here in metro Atlanta, the public is also answering the call to help.
RELATED: Disney to donate $1 million for relief, recovery efforts in the Bahamas
Here are some of the supplies needed, and locations where they can be dropped off.*
SUPPLIES NEEDED
Bottled water
Tool kits
Flashlights
Dish soap
Batteries (especially D)
Paper towels, tissue, toilet paper
Manual can openers
Mosquito repellent
Rain gear
Disinfectant supplies/bleach
Garbage bags
Food storage bags
Disposable cups, plates and utensils
Disposal cameras
Face/dust masks
Gas containers
Generators
Hand and foot warmers
Masking tape/marking pens
Power strips and extension cords
Zip ties
Rubber bands
Wheel barrels
Buckets
Boxes/packing tape
First aid kits
Adhesive bandages, gauze and tape
Antibacterial ointments
Acetaminophen, aspirin
Rubbing alcohol and peroxide
Canned food/ready-to-eat soups
Packaged foods
Clothing
Baby supplies - diapers, food, formula, etc.
Personal hygiene products - deodorant, feminine hygiene products, hand sanitizers, razors and shaving cream, shampoo and conditioner, soaps, toothpaste and toothbrushes, mouthwash, sunscreen, eye drops, brushes, hair ties
Towels and bed sheets
RELATED: How to help those in the Bahamas impacted by Hurricane Dorian
PHOTOS: Hurricane Dorian in the Bahamas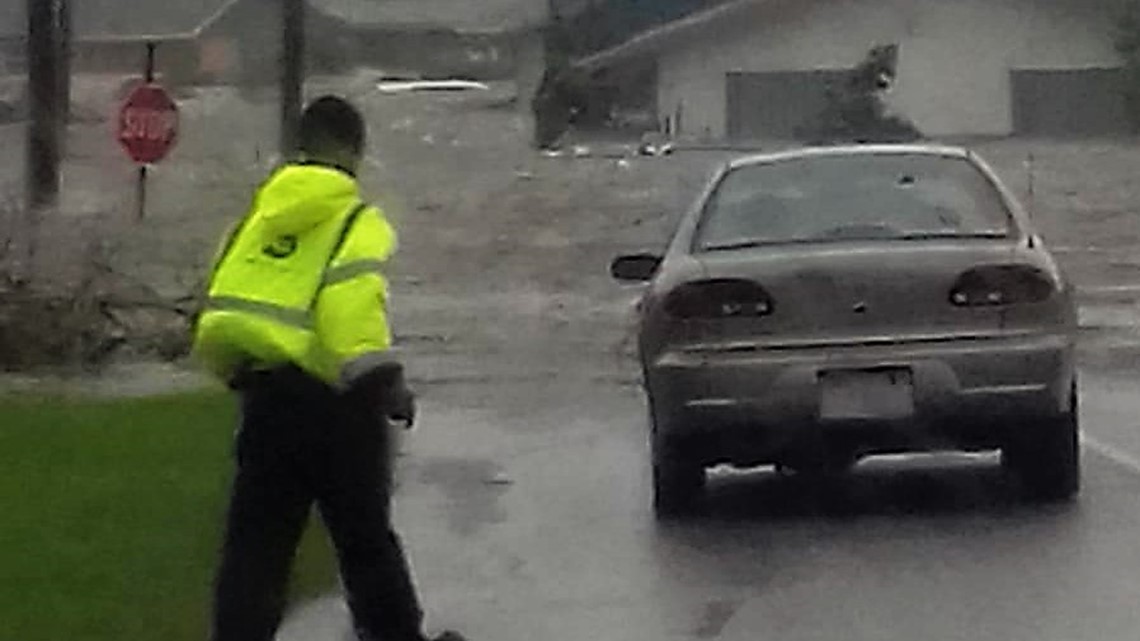 DROP OFF LOCATIONS
DeKalb County
Sheriff's Office
4425 Memorial Dr.
Jail lobby
Tax Commissioner's Office
4380 Memorial Dr.
Dealer lobby
Clerk of Superior Court
556 N. McDonough St.
Room G-140
Calabash Alley Restaurant
2122 Candler Rd.
Decatur, GA
Rockdale County
The Pampered Puppy
953 South Main St. NE
Conyers, GA
RELATED: 'No one is OK': Woman in the Bahamas waits out Dorian as her home becomes shelter
*This list will be updated as more locations and supplies are added.