ATLANTA — Hurricane Dorian is a Category 2 hurricane as it continues to travel up the coast near the Carolinas.
Bookmark this page for the latest forecast tracks, spaghetti models and satellite images. They will be updated as we receive new information.
Tropical Track
This is the latest "cone of uncertainty," which shows an area where the center of the storm could go, when and how strong it might be at the given time.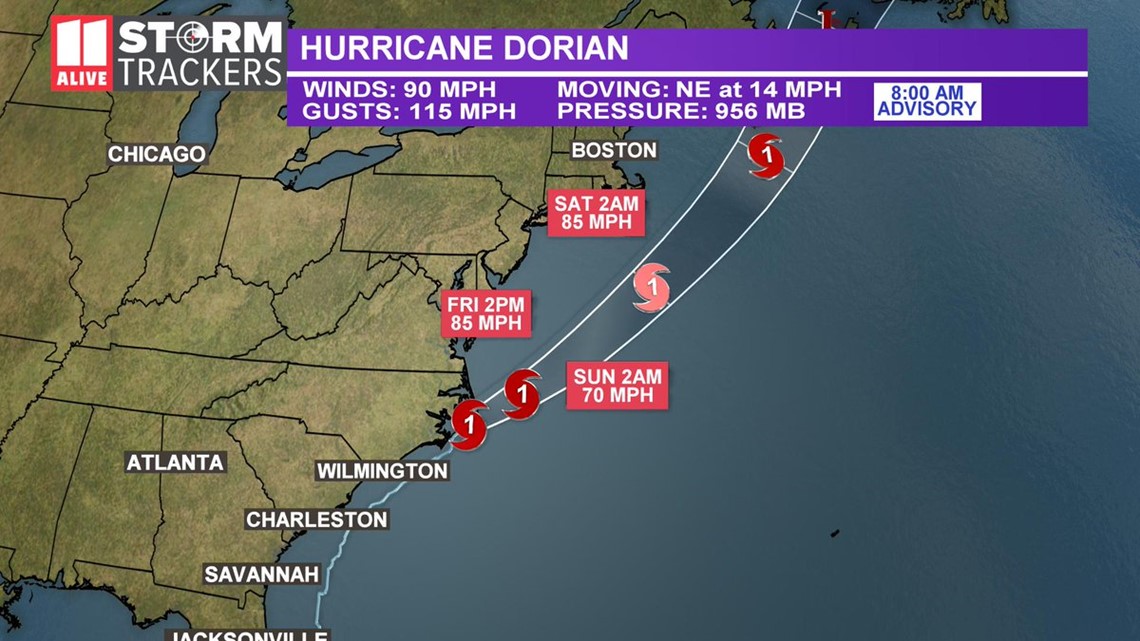 Spaghetti Models
Each line represents a computer model's best "guess" of where the center of the storm will go. Together, they look like spaghetti noodles. Remember, impacts from a tropical system can and do occur miles away from the center.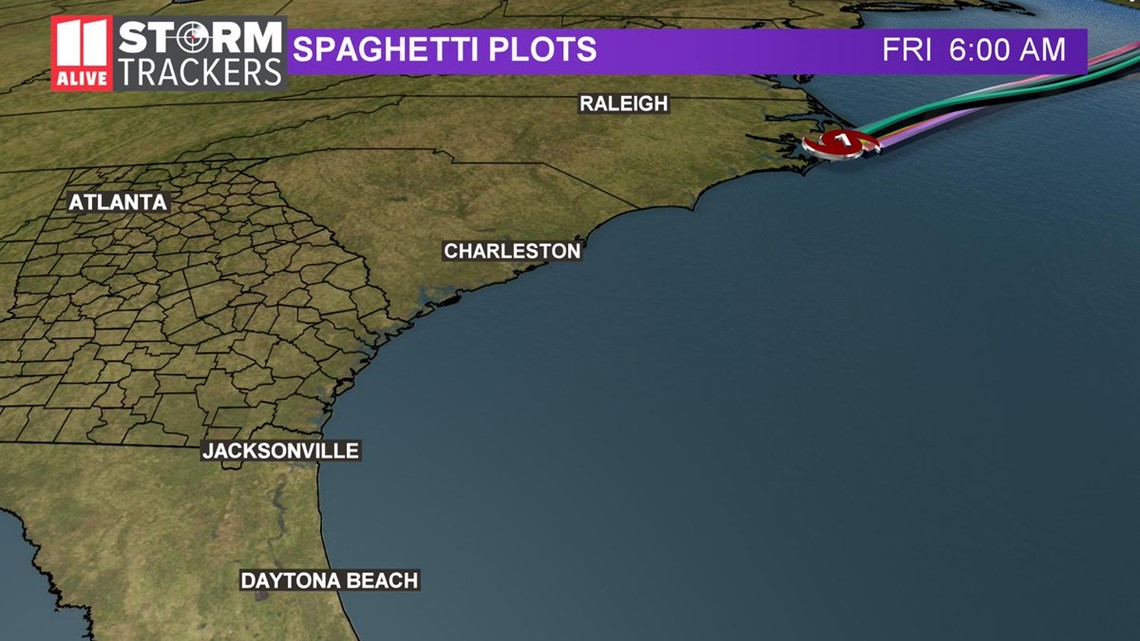 Watches and warnings
Hurricane warnings are in place for all coastal waters of Georgia, while tropical storm warnings are in place for all coastal land areas.
A Hurricane Warning means sustained winds of 74 mph or higher associated with a hurricane are expected within 36 hours. A Hurricane Warning can remain in effect when dangerously high water or a combination of dangerously high water and exceptionally high waves continue, even though winds may be less than hurricane force.
A Hurricane Watch means that hurricane conditions are possible within the watch area. A watch is typically issued 48 hours before the anticipated first occurrence of tropical-storm-force winds, conditions that make outside preparations difficult or dangerous.
A Tropical Storm Warning means that tropical storm conditions are expected within the warning area within 36 hours.
A Storm Surge Warning means there is a danger of life-threatening inundation, from rising water moving inland from the coastline, during the next 36 hours in the indicated locations.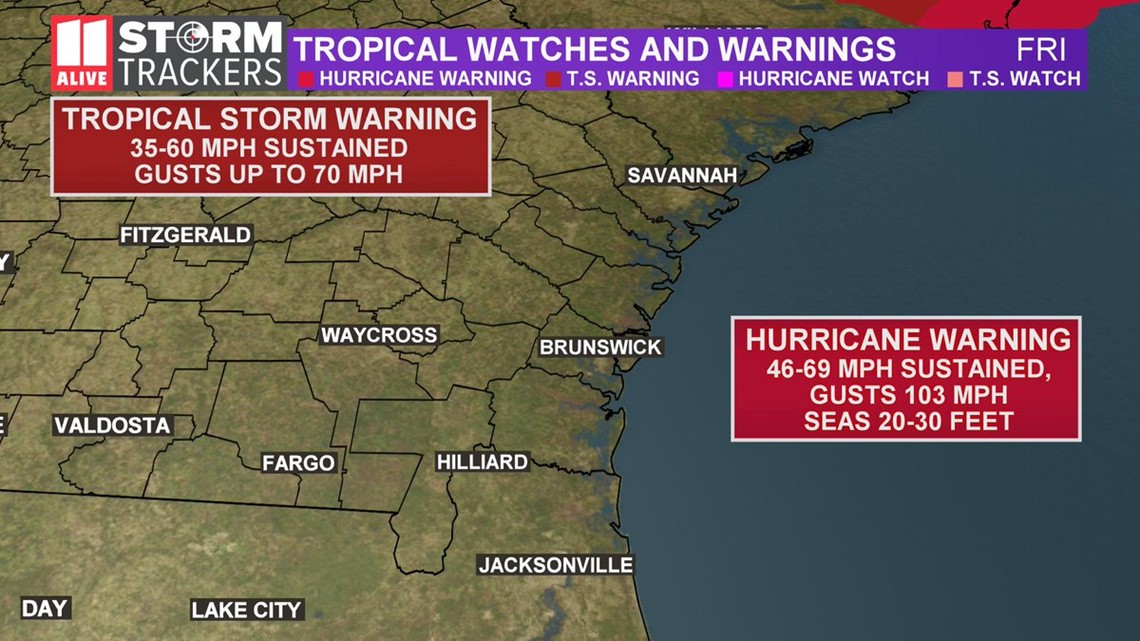 Live Hurricane Tracking Map