CHARLESTON, S.C. – Thousands of sandbags are lining the streets of Charleston as the community prepares for Hurricane Florence.
The biggest concern, officials said, is protecting people and belongings from storm surges that are predicted to reach up to 4 feet.
READ | Hurricane Florence approaches Carolinas | Georgia under state of emergency
Flooding contract Keith Anderson told 11Alive that all of the effort into placing sand bags in the streets won't do much good.
"They are simply putting a bunch of sandbags up in front of their door. The problem is, sandbags alone will leak," Anderson said. "Any sandbag wall alone will leak. That's why, a lot of times, when you see someone making sandbag walls, they're actually putting plastic up and over them."
Charleston is full of incredible, historic homes and its iconic views draw about 5 million visitors every year.
Mark Wallheiser
Rick McGeorge has lived in downtown Charleston his entire life, and he told 11Allive he has ridden out every major storm to come his way.
"Usually, it's all flooded. Everything downtown is flooded," McGeorge said. "You'll actually see boats going down the roads."
McGeorge said he's taken some precautions – but is expecting some cleanup after the storm.
"We've put plastic bags outside the house, at least to try and keep some of the debris out," McGeorge said. "The water is gonna get under the house."
There is still time to take action.
►Download the FREE 11Alive News app to receive breaking alerts and subscribe to our newsletter for email updates. Click here for live radars and updated maps.
Emergency officials don't expect the worst conditions until Friday afternoon.
PHOTOS: Stunning images of Florence from space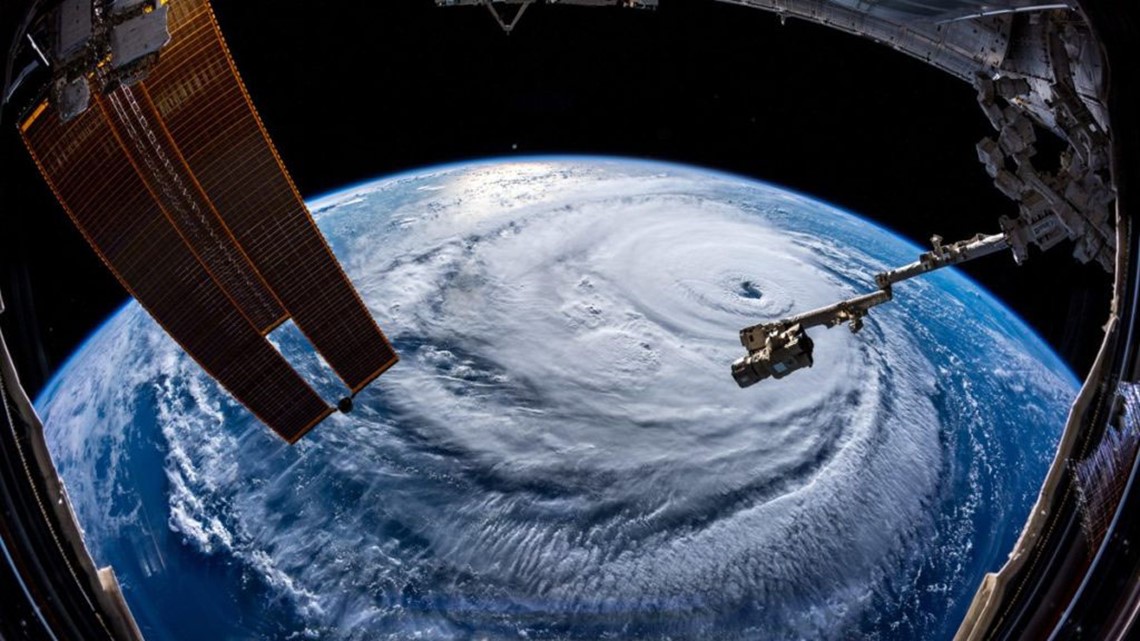 ► App and mobile users, please tap here if you cannot see the image above.
► RELATED | Understanding Severe Weather: What's Moderate Risk, What's High Risk?
► Check the latest Atlanta Weather Forecast here
► UPLOAD | Send us your weather pictures here
► Download the FREE 11Alive News app now in the iTunes store or on Google Play.