DEKALB COUNTY, Ga. -- Hundreds of paramedics and EMTs gathered at the DeKalb County AMR Headquarters Thursday.
The ambulance company is the contractor for FEMA all over the country. Rescue workers set up shop on cots in the AMR warehouse, waiting for a call to be sent to storm areas in Virginia, North Carolina and South Carolina.
When 11Alive's Natisha Lance toured the headquarters Thursday, about 100 paramedics and EMTs were eager to run toward the storm with one goal: help others.
"It's unfortunate that they're being called into service but it's a blessing, it's a true blessing that they are prepared they are trained ready and committed to serve citizens at this critical moment in time."
READ | What is a storm surge and what does it mean?
PHOTOS: Coastal cities brace for Hurricane Florence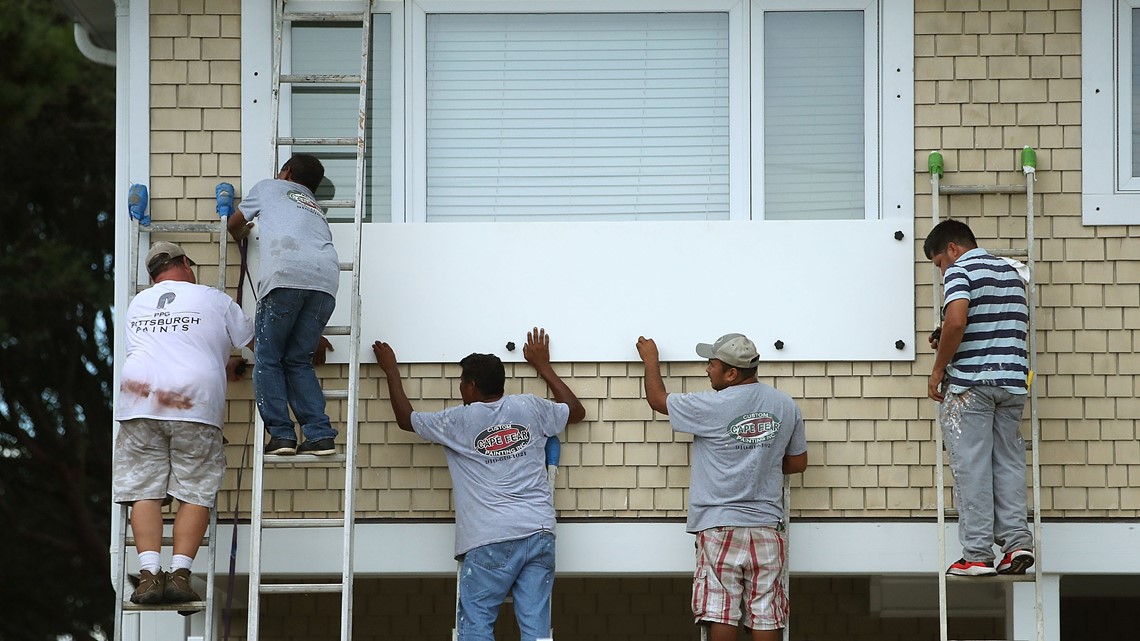 MORE | Georgia shows 'southern hospitality' to Hurricane Florence evacuees by connecting on social media
DeKalb County CEO Michael Thurmond, along with the regional director for AMR came together to support rescue workers who will face Hurricane Florence head on. About 70 deployed Wednesday night, and about 100 were waiting for the call Thursday as hundreds more are expected to make their way to headquarters.
Stephanie Teague traveled to Georgia from Las Vegas. She was told to be prepared to work for 21 days. She was deployed in hurricanes Harvey and Irma in the past.
"It's always incredible you become very nervous because of the conditions that you're going into but we always know that we're going to be very well taken care of," she said.
► App and mobile users, please tap here if you cannot see the image above.
► RELATED | Understanding Severe Weather: What's Moderate Risk, What's High Risk?
► Check the latest Atlanta Weather Forecast here
► UPLOAD | Send us your weather pictures here
► Download the FREE 11Alive News app now in the iTunes store or on Google Play.