NORCROSS, Ga. -- Back in 2015, a snowstorm shut down many Atlanta businesses -- but not Waffle House.
When a power outage in 2014 shut down several Cherokee County businesses - the local Waffle House cooked with gas and welcomed customers. And, during hurricanes, many people tweeted that the little yellow diners were the only food you could find.
"We do that through pretty much all storms unless the building is damaged," said Waffle House's Pat Warner.
But here's your sign of just how bad Florence could be - a reporter at the Myrtle Beach NBC station posted on Facebook that Hurricane Florence - still miles away - was powerful enough to shut down the local Waffle House ahead of the storm.
Go inside Waffle House disaster center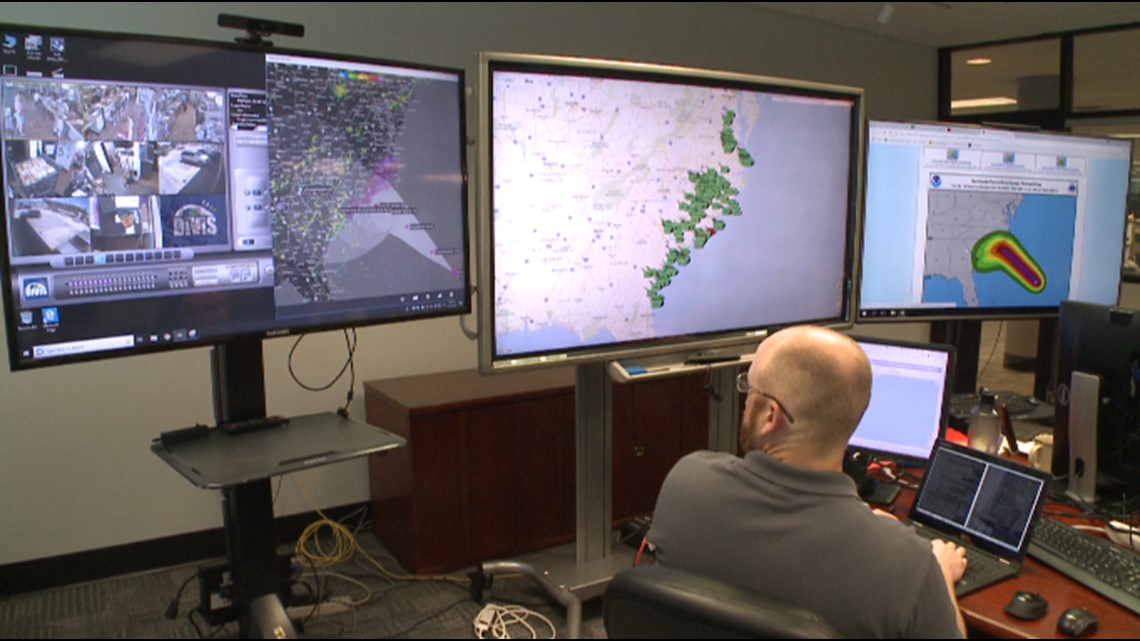 Warner said that decision and others are being made at the company's storm center at the Norcross Waffle House headquarters.
"We try to stay open as long as possible," Warner said. "Obviously, we will not ride out a storm inside a restaurant. That is just not the smart thing to do. So we will shut down as the storm gets closer."
Every restaurant in Florence's path is being monitored with forecasts, maps and security cameras. Any location in its path could be shut down.
"We have about 230, 250 restaurants that we are really monitoring that could be impacted by the storm and that isn't counting the restaurants that are behind them inland because they get affected by people evacuating," Warner said.
The idea of closing a restaurant, though, is foreign to Waffle House employees. And it's why the storm playbook exists.
► Hurricane Florence inches closer to Carolinas | Georgia now under state of emergency
► Georgia governor declares state of emergency for all 159 counties ahead of Hurricane Florence
► Tracking Florence | Spaghetti models, forecast cone and satellite
► TIMELINE | How Hurricane Florence could impact Georgia
"It is kind of hard to do because we don't do that," said Warner. "All of our restaurants are 24 hours a day so our management teams don't know how to shut a restaurant down. So, we have checklists on here is how you turn everything off because we don't do that."
When it comes to surveying storm damage, the federal government even unofficially turns to Waffle House with the "Waffle House Index."
Former Federal Emergency Management Agency Administrator Craig Fugate wrote in a blog post:
"They are open most of the time and that was the index. If a Waffle House is closed because there's a disaster, it's bad. We call it red. If they're open but have limited menu, that's yellow. If they're green we're good, keep going. You haven't found the bad stuff yet."
"We call it a blessing and a curse. It is a blessing because people are looking at us and when we are back open it kind of brings the community back," Warner said. "But it is also people are looking at us so we have to make sure we respond and we are there for them, so a lot [of] expectations have been raised since that."
And from the storm center on Wednesday, corporate staff are organizing "jump teams" with generators and other supplies. So, if a restaurant must close, they can rush in and re-open it as soon as the storm passes.