ATLANTA — Hurricane Lee has been upgraded to a category 5 storm. The 11 p.m. advisory shows the storm with max winds of 160 mph and gusts to 195 mph. The storm has been undergoing rapid intensification over the past 24 hours. This storm is expected to strengthen even more as it moves toward the northwest at 14 mph.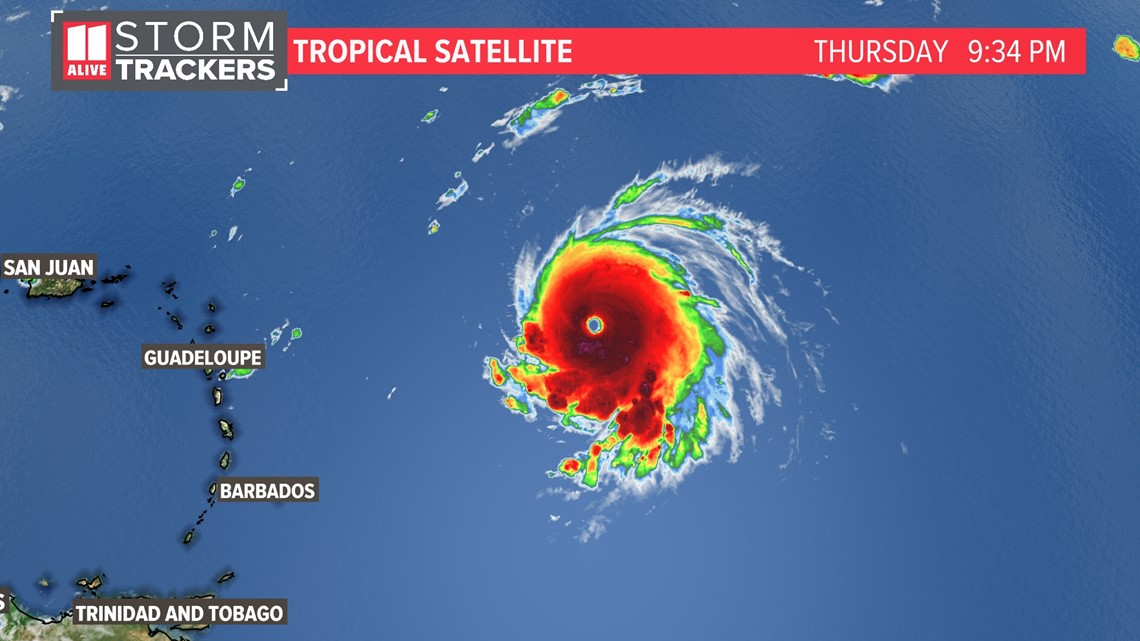 Air Force recon flew into the storm on Thursday. They were able to gather some valuable information on the strength of the storm. This data will help us fine-tune the track and intensity forecasts over the next week.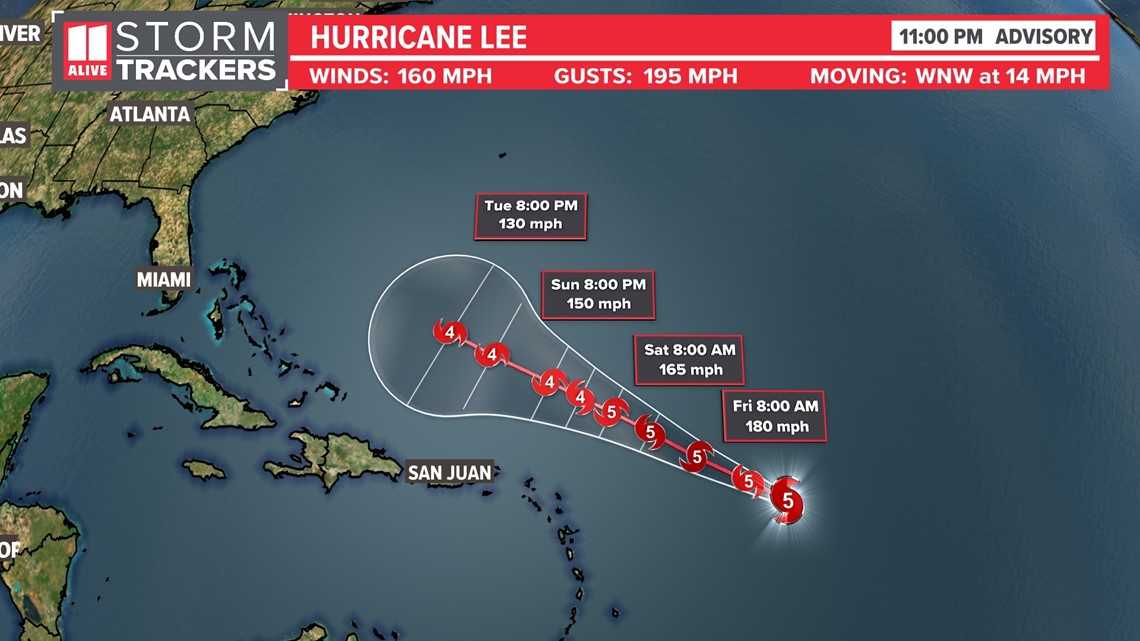 The official track from the hurricane center keeps the storm moving northwest through Tuesday. After that, the extended models show it curving away from the eastern US coastline.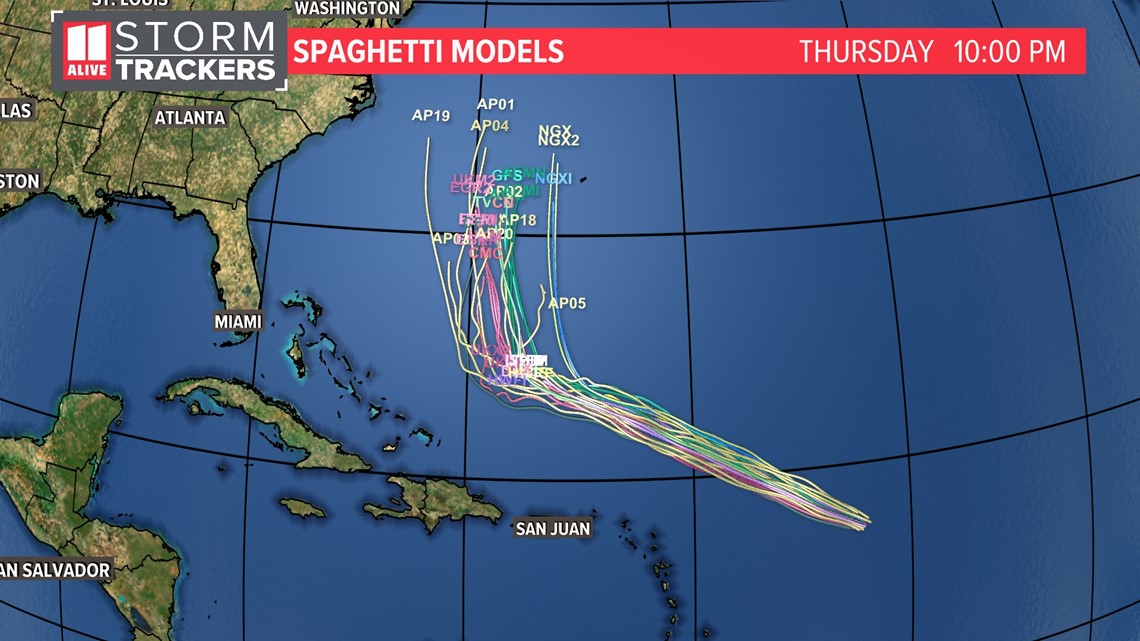 That curve to the north is a very important factor to determine if the U.S. coast will have any impacts. Based on this forecast, there could be some wind and rough surf for the northern Leeward Islands, Puerto Rico and the Bahamas. The U.S. coast should also prepare for rough surf and increasing winds.
There is another tropical storm in the far eastern Atlanta. Tropical storm Margot formed Thursday afternoon. It is expected to become a hurricane, but stay well out to sea.