Hurricane Michael has weakened to a tropical storm. The storm's sustained winds are now at 50 mph.
The storm first made landfall near Mexico Beach, Florida as a strong Category 4 Wednesday afternoon.
Most recent updated position
As of 5 p.m. ET, Hurricane Michael is located about 20 miles northwest of Raleigh, North Carolina. The storm is clipping along at about 24 mph.
Watches and Warnings for Hurricane Michael
Storm Surge Watch:
Ocracoke Inlet North Carolina to Duck North Carolina
Tropical Storm Warnings:
Altamaha Sound Georgia to Duck North Carolina
Pamlico and Albemarle Sounds
PHOTOS: Florida Panhandle braces for Hurricane Michael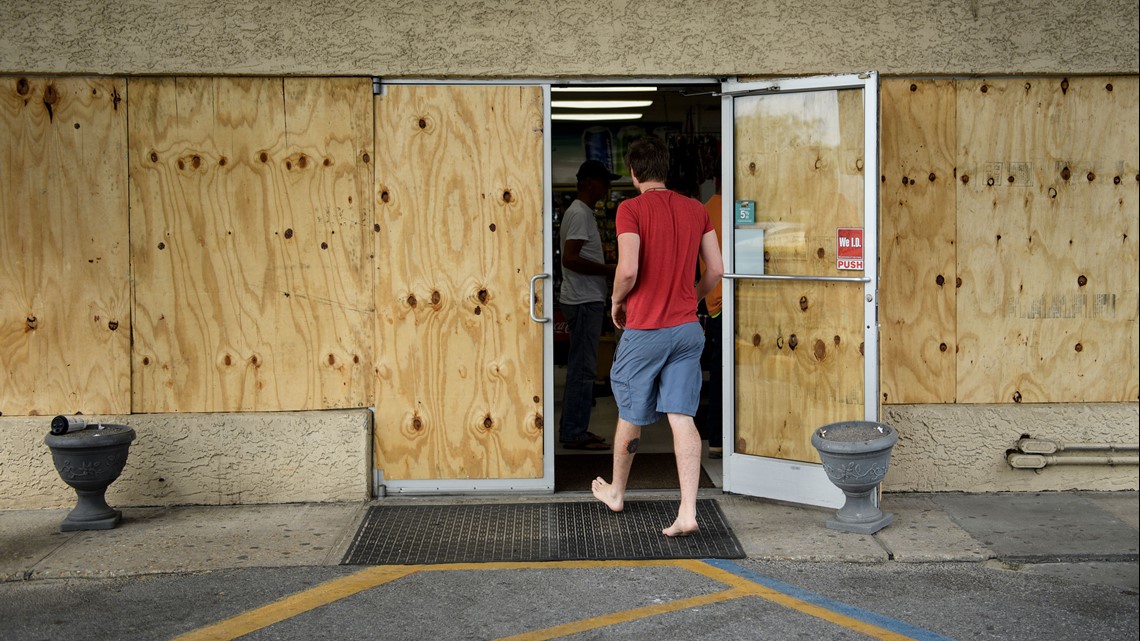 ► RELATED | Understanding Severe Weather: What's Moderate Risk, What's High Risk?
► Check the latest Atlanta Weather Forecast here
► UPLOAD | Send us your weather pictures here
► Download the FREE 11Alive News app now in the iTunes store or on Google Play.
► POWER OUTAGES CHECK | Georgia Power customers, check here. Georgia EMC customers check here.
► Have a news tip? Email news@11alive.com, visit our Facebook page or Twitter feed.