ATLANTA — Health officials have declared a public health emergency for the state of Georgia in the aftermath of Hurricane Michael.
The declaration from Secretary of Health and Human Services Alex Azar follows President Trump's emergency declaration for the state. It gives the healthcare providers and suppliers greater flexibility in meeting emergency health needs. Azar declared a public health emergency in Florida Tuesday.
LIVE BLOG | Tropical Storm Michael updates and video
"We are working closely with state health authorities and private sector partners from hospitals and other healthcare facilities to save lives and protect public health after Hurricane Michael," Azar said. "This declaration will help ensure that our fellow Americans who rely on Medicare and Medicaid have continuous access to the care they need."
PHOTOS: Hurricane Michael slams Florida Panhandle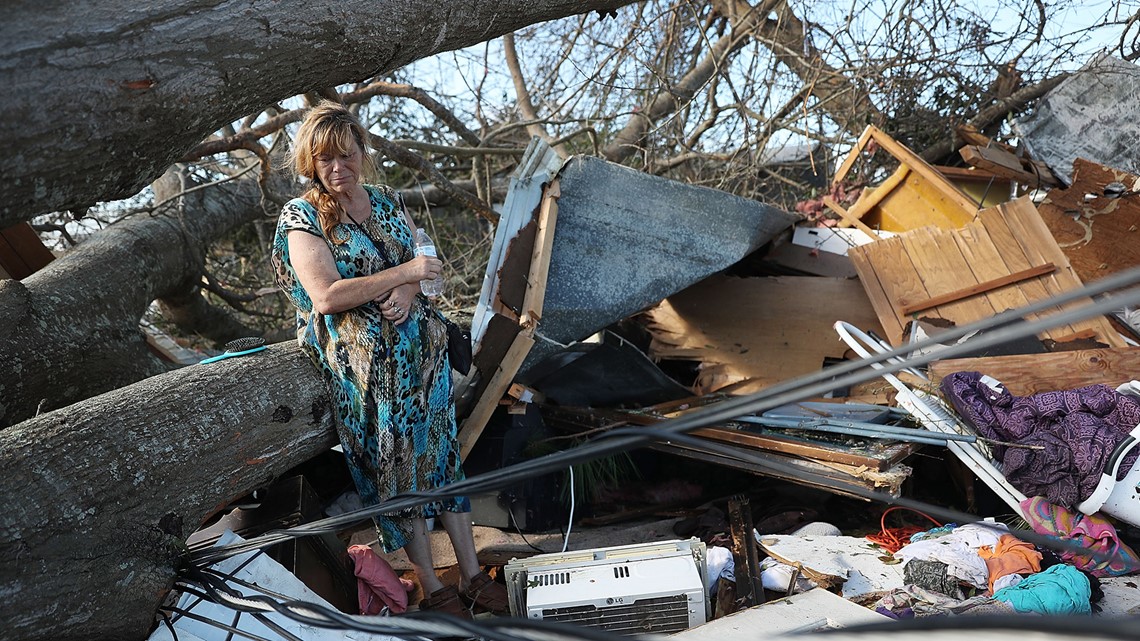 The department moved 400 medical and public health staff along with their medical equipment into areas impacted by Michael, ready to respond to medical and public health needs in Florida and Georgia. An additional 300 people are on alert.
MORE | Cleanup begins in southern, central Georgia as crews survey Michael's extensive damage
AND | Michael destroys Georgia crops, poultry houses
Some of the medical workers will be on hand to triage people rescued. Others will work alongside local hospitals to provided care in hospital emergency departments.
Public health and safety information for Hurricane Michael can be found on the HHS emergency website.